Download Minecraft 1.16.210.57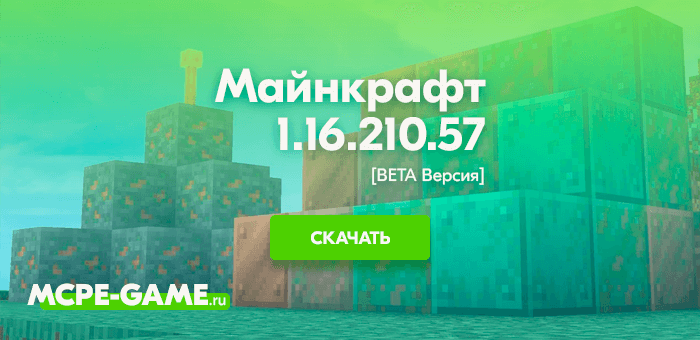 Missing some new content? Download Minecraft 1.16.210.57 with added copper ore, blocks and lightning rod!
What's changed in MCPE 1.16.210.57
Minecraft 1.16.210.57 continues to introduce content announced for Minecraft 1.7 Caves & Cliffs. In this update, the developers have added a new type of ore – copper, with the ability to further melt it into copper ingots and craft new items.
Copper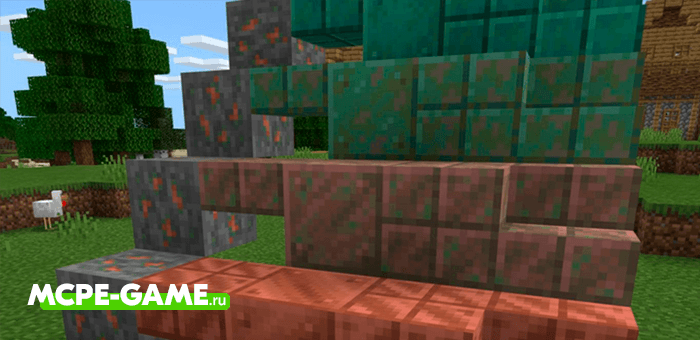 Copper – it's the first dynamic material in the game, capable of oxidizing and changing its color over time. For example, if you decide to craft a block of copper, place it, and after a while it changes its color from brown-orange to green. To avoid copper oxidation, you will have to treat the blocks with beeswax.
Copper ore is already built into the world generator, which means you just need to turn on the Caves & Cliffs mode in Experimental Features to try out the innovation yourself.
Lightning rod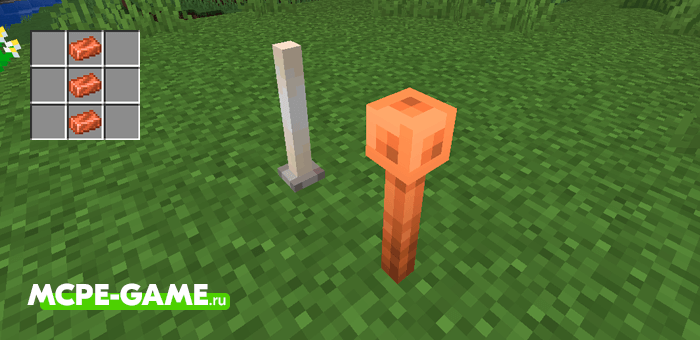 As you can understand from the name, the lightning rod will protect your buildings from being hit by lightning. It can attract them up to 64 blocks away, and a hit will generate a redstone signal.
To trigger a lightning rod to strike when it is raining, you can throw a trident. To craft a lightning rod in Minecraft you will need 3 copper bars. placed vertically on the craft grid.
Fixed errors
Fixed a bug in the combat system of some mobs
Fixed bug with Shalker crate damage
Hellbrick roasting now gives experience points
Fixed a bug with the /clone command
Red Dust has been properly translated
Fixed a bug in the interface display on different devices
Warning! Before you install Minecraft PE 1.16.210.57 please make sure to back up your worlds!
| | |
| --- | --- |
| Game version | 1.16.210.57 |
| OS | Android |
| Publisher | Microsoft |
| Developer | Mojang |
| The license | Free |
| Launch Date | 28.01.2021 |
| Xbox Live | Supported by |
Leave comment