Minecraft Animal Mods
Welcome to the Animal Mods and Addons category of MCPE-GAME. Here you will find a great list of the most popular and recent Minecraft Animal Add-ons update daily by ours.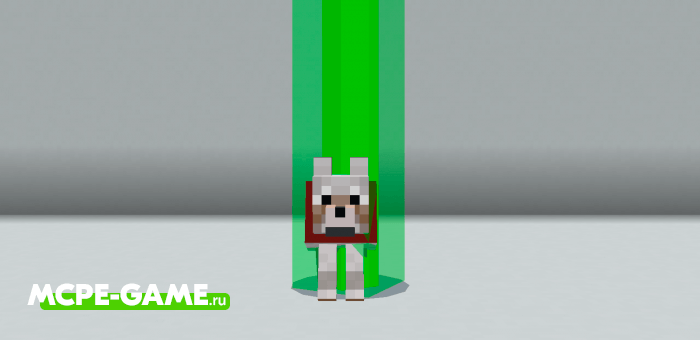 Pet Beacons Add-on adds a small but very useful feature to Minecraft. Now, as soon as you get 15 blocks away from your pet, a beacon will appear to indicate its location. This way you can easily find your companion!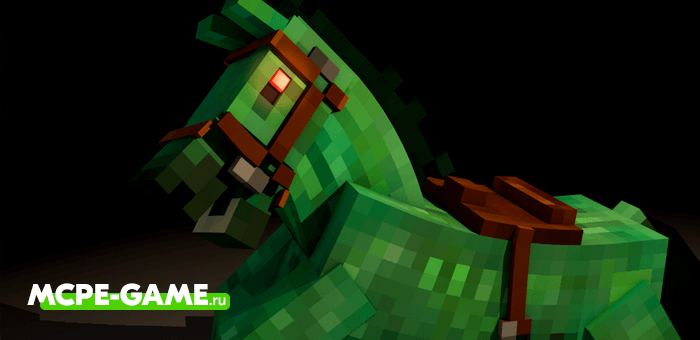 With this mod, Zombie Horses will appear in the world of the game, which you can tame and use as a riding animal. The new horse has its own inventory, can engage in combat with enemies, as well as moving faster and jumping to greater heights.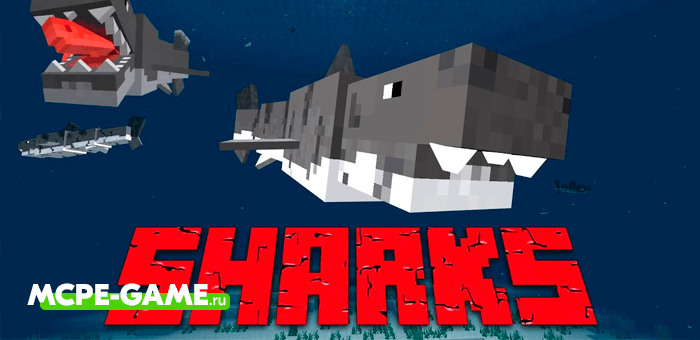 With Sharks Addon you can add to the game 4 species of sharks, which will inhabit the seas and oceans, hunting for any prey that comes in their field of view.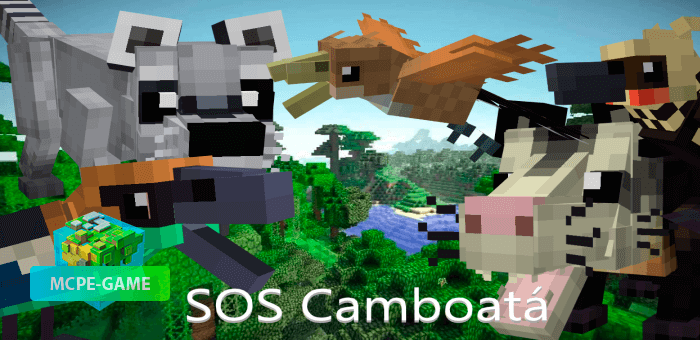 The SOS Camboata mod is a call for help to protect the Brazilian forest, which is home to hundreds of animals, birds and plants, from deforestation. By creating his mod that adds 3 species of new birds and 2 species of animals, the author wants to highlight the problem of forest destruction as widely as possible and asks all Minecraft PE players to sign the petition.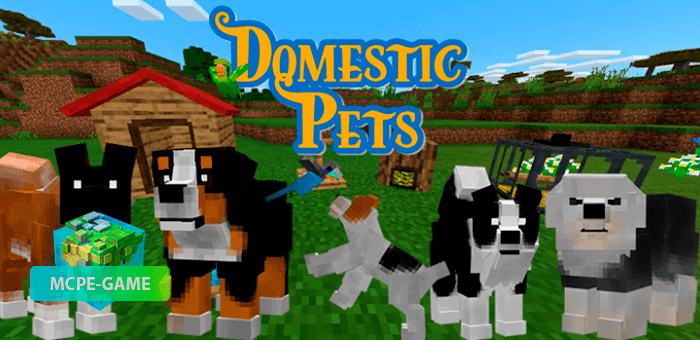 DomesticPets – A great pet mod for Minecraft PE, adding a variety of pets to the game! Here you will find and be able to tame rabbits, turtles, ferrets, hedgehogs, parrots, dogs and other animals. In addition to new mobs, the mod contains a large number of new items for your pets, thanks to which they will feel your love and care.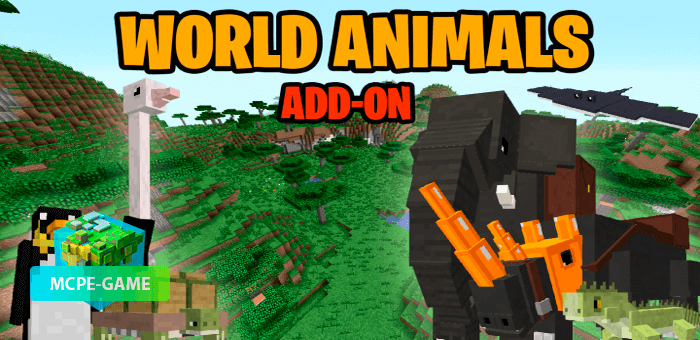 World Animals is one of the best and biggest animal add-ons on Minecraft PE, adding animals from around the world to the game! Now your game world will be populated with various animals, most of which you can tame and use as pets or riding animals. The mod adds to the game both inhabitants of the land and the underwater world, and we strongly recommend this mod to install to all players!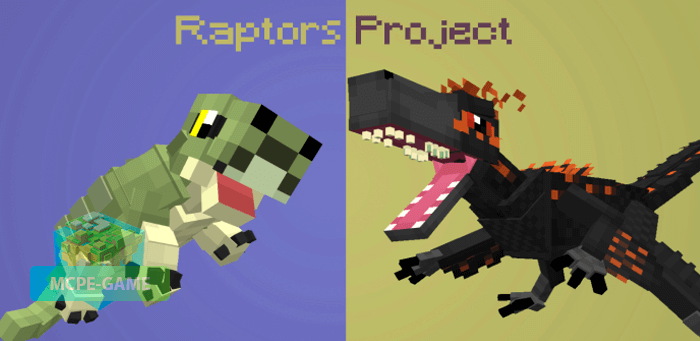 The Raptors Project Add-on will add predatory and herbivorous dinosaurs to Minecraft, which will populate the game world! You will be able to tame them and even cross species to get a unique dinosaur. But be careful, some dinosaurs may attack the player, protecting their cubs.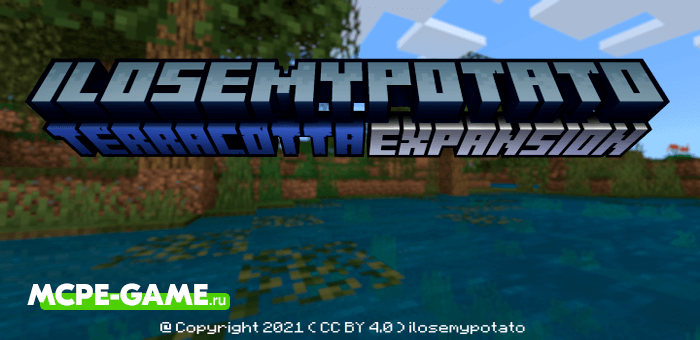 Terracotta Expansion – Incredibly beautiful Add-on that adds new biomes and animals to the game. Take a walk through the maple forest and meet deer. Ride an elephant in the updated savannah biome or explore abandoned mines in the badlands. fighting off hyenas!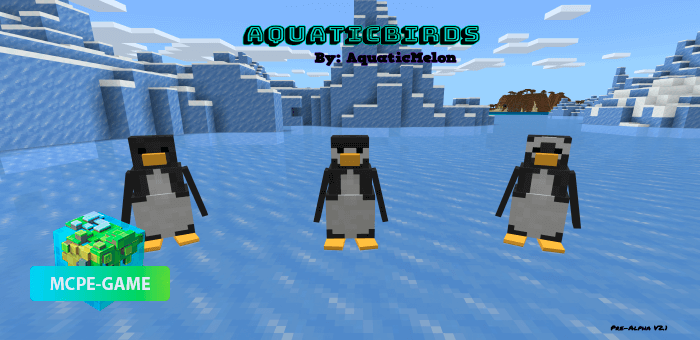 Penguins are birds, so we can safely say that AquaticBirds is a bird mod for Minecraft Bedrock Edition that will inhabit winter biomes. And you will be able to tame and even breed them in the game!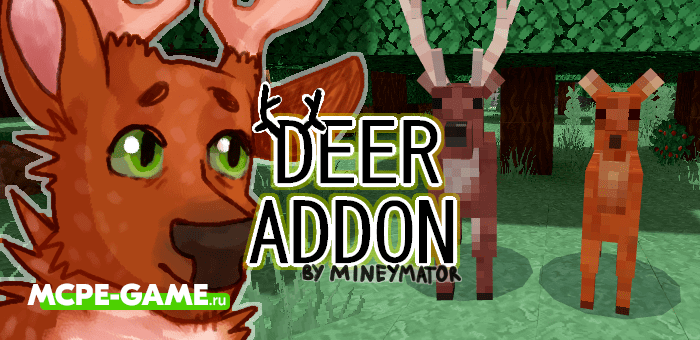 Add new animals to the world of Minecraft PE – deer, which will settle in all forest and taiga biomes! The new animals will live in small groups, and you will be able to breed them using berries.