Minecraft Food Mods
Welcome to the Food Mods and Addons category of MCPE-GAME. Minecraft Food Mods are the mods that add new items, blocks and other stuff in game. Here you will find a great list of the most popular and recent Food Add-ons update daily by ours.
FoodCraft is a new Minecraft food and drink mod that adds 48 new types of food to the game for every taste. Now your game character won't stay hungry for sure, because in the mod you will find drinks, soups, desserts and of course, the main dishes of the world cuisine!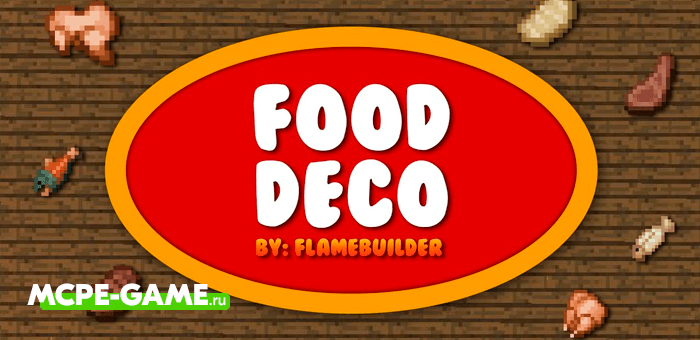 With the Food Deco addon you will be able to decorate the rooms in your home with decorative dishes and mugs with drinks. And this addon is also suitable for creating a real medieval tavern!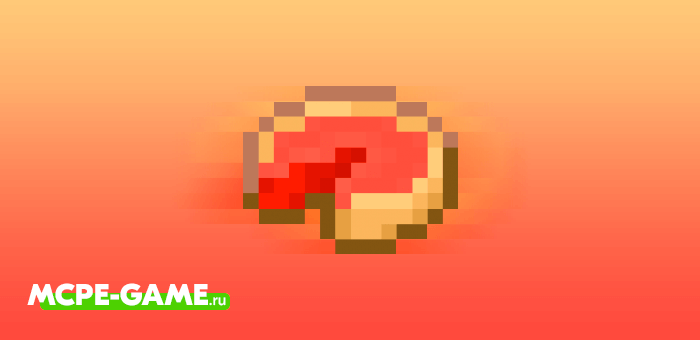 Pie Plus is a small food mod for Minecraft Pocket Edition, adding new recipes for crafting pies from in-game ingredients. Create meat, apple, carrot and other pies that give bonuses to your character!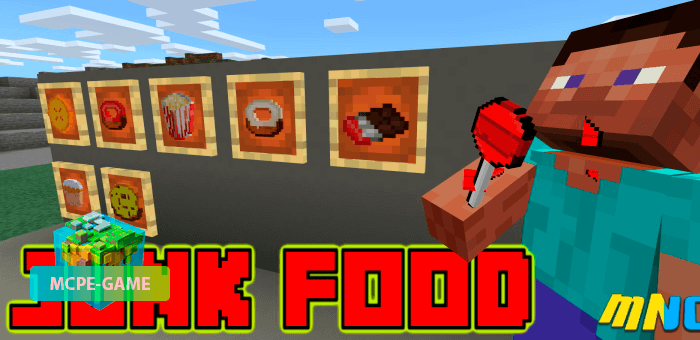 Fast food is considered unhealthy, but not in Minecraft! With Junk Food Add-on, you can add more food to the game, such as pizza, doughnuts, chocolate, and more to satisfy your hunger and give your character extra power!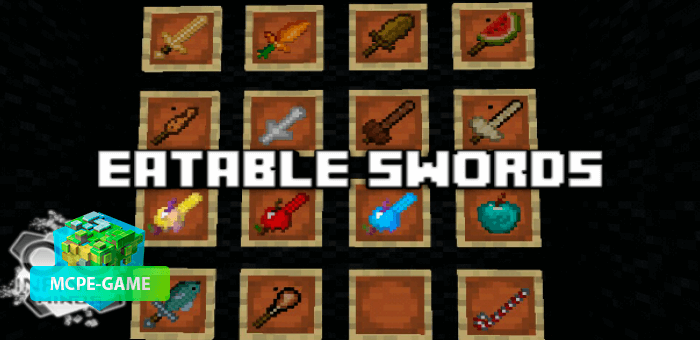 With the Eatable Swords Add-on you not only get new swords in Minecraft Bedrock Edition, but also new food, because now you can eat any weapon! Fight your enemies with weapons made of meat, chicken, watermelons, carrots, and other foods, and celebrate your victory with a hearty snack afterwards!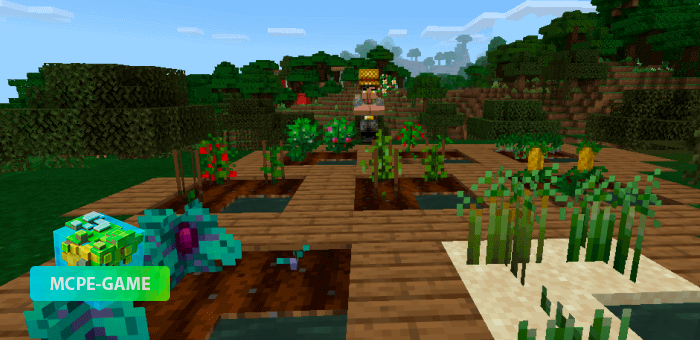 With the Bum Crops farming Add-on you can add a large number of new seeds and plants to Minecraft PE to grow on your farms. This is a great addition for those players who like a calm and measured style of play, build houses, create farms with animals and plants and enjoy the process of farming!
Fruit Frenzy Add-on will add to the game a large number of new berries and fruits, from which you can make healthy smoothies and smoothies! Make your own blender, buy products from the merchant, eat healthy drinks, and get for it excellent bonuses to the characteristics of the game character!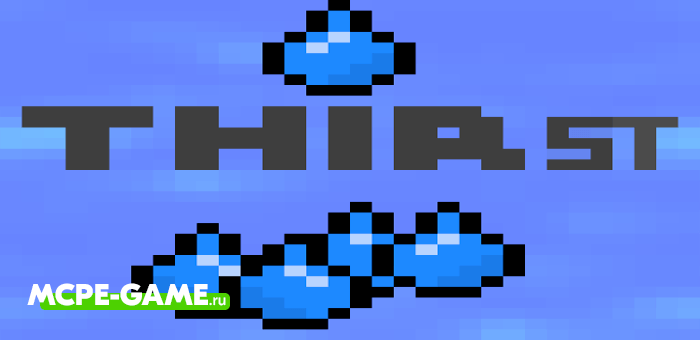 Add more realism to the game with the Thirst Add-on! Keep an eye on your in-game character's body fluid count and drink water in a timely manner. Thirst mod in Minecraft will appeal to all fans of harsh survival or apocalypse!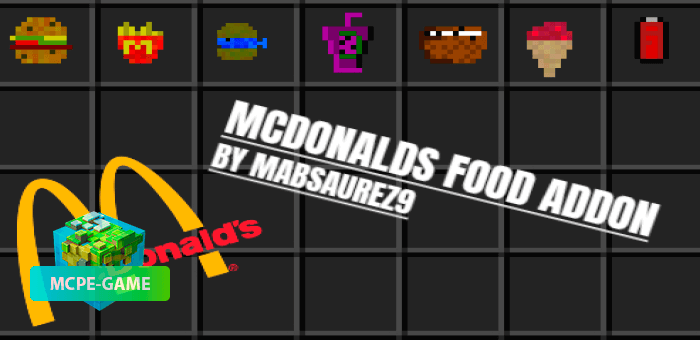 With the McDonalds Food Addon you can add to Minecraft Pocket Edition the most popular food items from McDonald's fast food restaurants. Cook your own Big Mac and Fries, wash it all down with Milkshake or Coke, and enjoy life!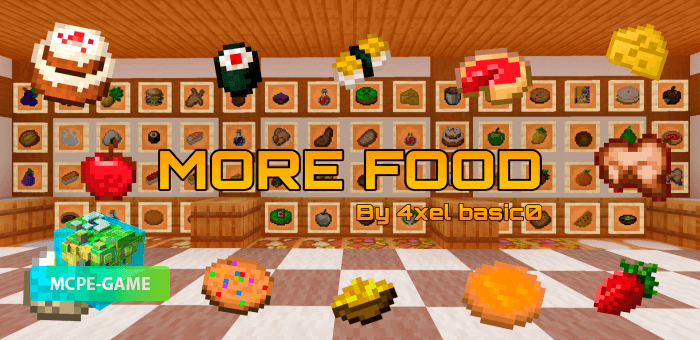 More Food is a great food mod that adds 100 new foods and dishes to Minecraft Pocket Edition at once, which you will be able to prepare and use as food. Feel like a real chef, prepare meals, combine foods with spices and sauces for extra effects. Or maybe you want to build your own restaurant and feed new food to your friends.