Minecraft Castle Maps
Welcome to the Castle Maps category of MCPE-GAME. Minecraft Castle Maps are the maps that add new levels and locations in game. Here you will find a great list of the most popular and recent Castles Maps, update daily by ours.
Get into an incredibly epic Great Castle built on a flying island! This castle map for MCPE can be a great choice for inspiration, playing in PvP mode with friends or as a lobby on your server!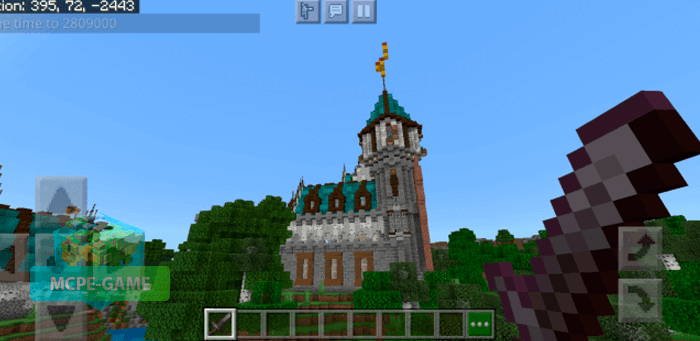 Notice how beautiful this castle looks! The secret is that it was inhabited by a real magician, who most likely cast an enchantment and now this Magic Castle attracts wandering travelers. Explore every corner, visit the dining hall, the magician's tower, the soldiers' barracks and nearby buildings!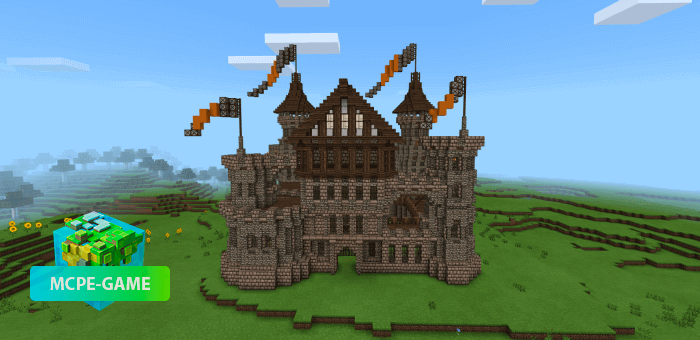 Feel like a real king of his domain on the map with an ancient medieval castle! Here you can realize any fantasies and build your own kingdom, or, play for survival in your own castle!
In this map you will be able to get inside a medieval castle surrounded by powerful walls with automatically opening gates. On the territory of the fortress you will have access to various houses of the inhabitants, in which you will be able to find unique interiors and understand what profession they belong to. This incredibly beautiful castle-fortress can become your home in the Minecraft PE world!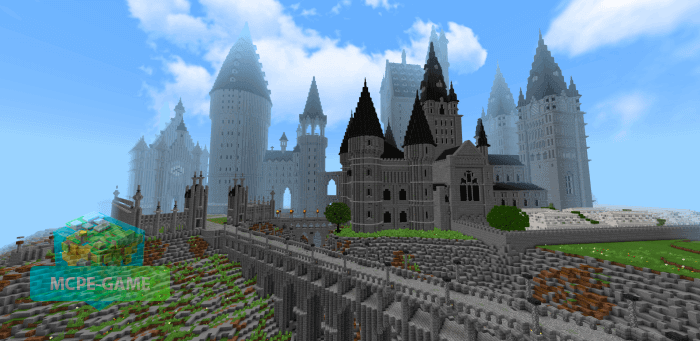 Get into the most famous castle of magic and wizardry in the map Hogwarts for Minecraft PE. Find the Quidditch stadium, Hagrid's cottage, the legendary dining hall and more than 70 other locations known from the Harry Potter books and movies!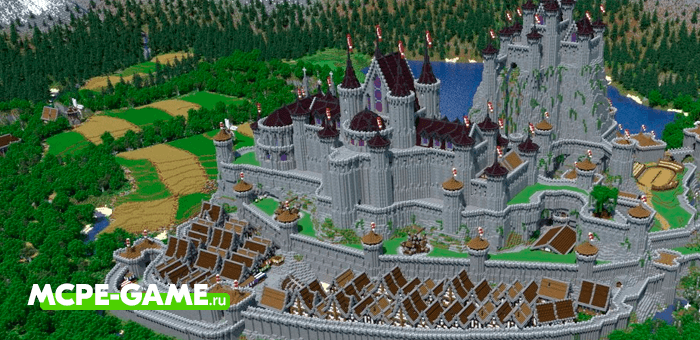 Snowcoal's Medieval Kingdom is one of the best medieval maps for Minecraft, representing a huge kingdom! In this map you will find an incredibly beautiful castle, 4 villages, dense forests, fields, mines and even catacombs. The total area of the kingdom is more than 2 million blocks, and at the same time, you will not find here the same buildings or interiors of buildings!