Minecraft Block Mods
Welcome to the Block Mods and Addons category of MCPE-GAME. Here you will find a great list of the most popular and recent Minecraft Block Add-ons update daily by ours.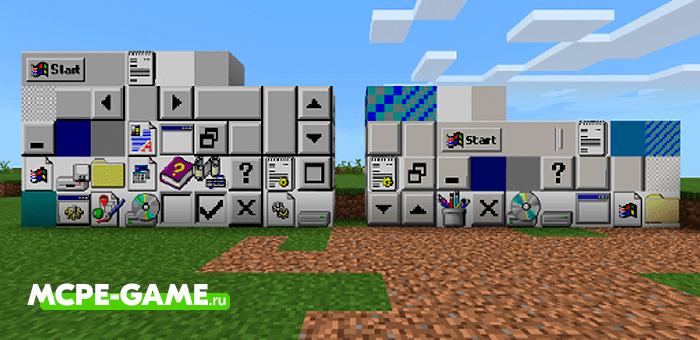 Download the Operative System Blocks mod for Minecraft PE and add new blocks to the game, designed as the Windows 95 interface! Create unique buildings and houses using a variety of unusual blocks!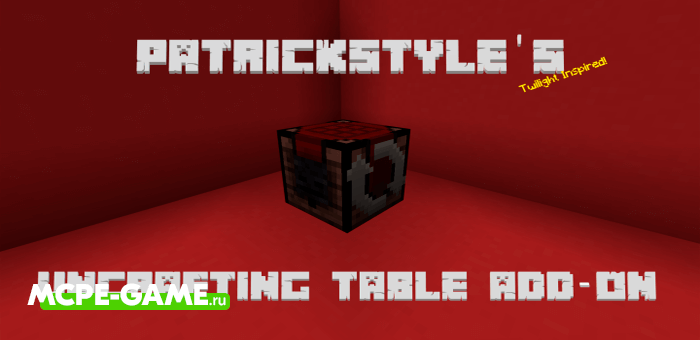 If you feel sorry for throwing away items you've ever created, with the Uncrafting Table mod you'll be able to disassemble them into materials. The mod adds the Uncrafting Table to the game, where you can disassemble the unwanted item and get the components used for its crafting.
Modern Blocks Add-on for Minecraft PE adds more than 980 new blocks to the game to build modern buildings! This is a real find for construction enthusiasts, expanding the boundaries of fantasy to infinity. Now you can easily build a penthouse, a skyscraper or any other building you see fit!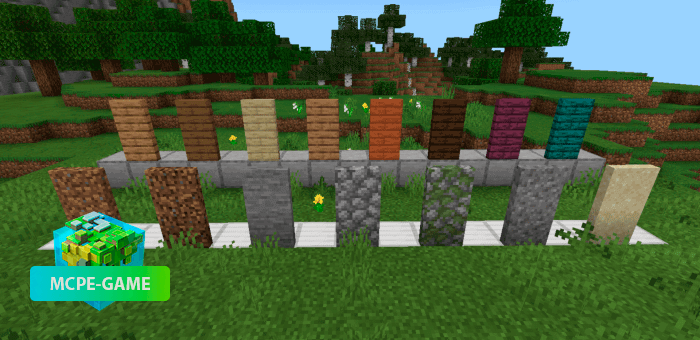 Camouflage Door Add-on will allow you to create truly secret rooms thanks to the new secret doors that look like ordinary blocks. Now only you will know about the presence of a secret room in your house, where you can store the most valuable resources and items, or, build a huge secret shelter, the entrance to which will be absolutely invisible!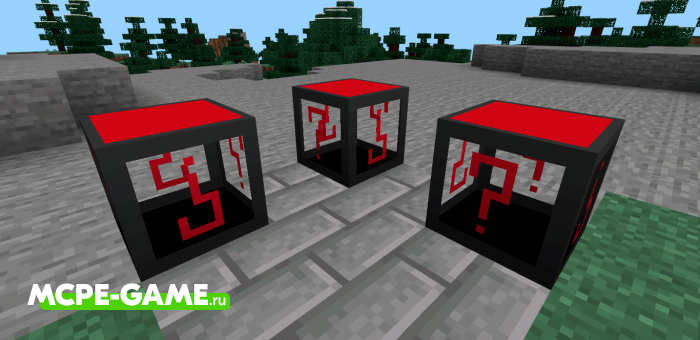 The Unlucky Blocks Add-on allows you to test your bad luck or prank other players. Unlock new blocks and cause the most unlucky events – lava traps, anvils falling on your head, zombie invasion and more!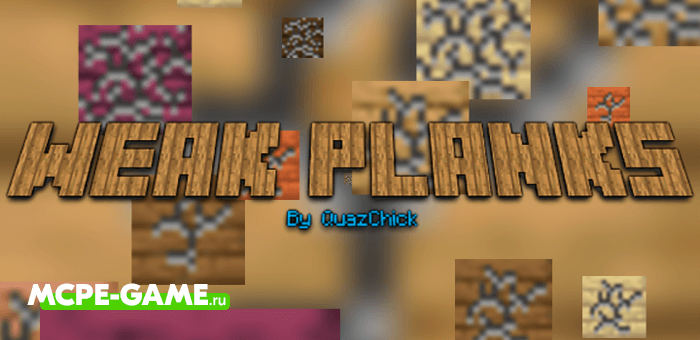 With the Weak Planks Add-on you will add new wooden blocks to the game, which will collapse under the player's feet. You've probably seen such passages in many games, and now they will appear in Minecraft! Create your own traps over chasms, or use new blocks to limit backtracking on maps.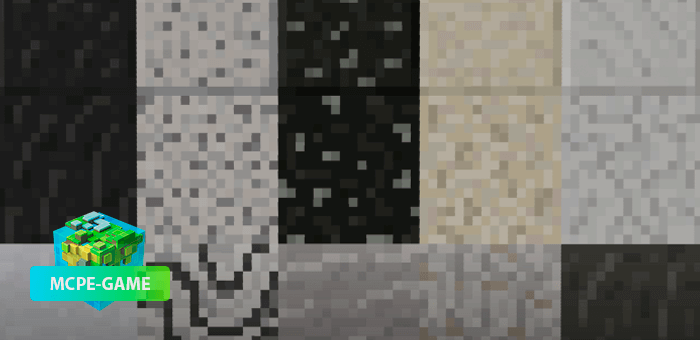 Cavern is a small cave add-on for Minecraft PE that adds new ore blocks and materials to the game, which will automatically appear on the surface and underground. Now you'll be able to explore caves not only in search of diamonds, gold and coal, but also to obtain new blocks, ideal for building houses and decorating buildings!
Miniblocks adds the ability to create microblocks to Minecraft, which you can use to decorate buildings or rooms. Choose any of the 250 available miniblocks and use them however you like!
With the Microblocks Add-on you can add new smaller blocks to Minecraft PE, to implement any ideas! Small blocks are suitable for decorating buildings and houses, as well as for creating complex structures or more interesting parkour maps.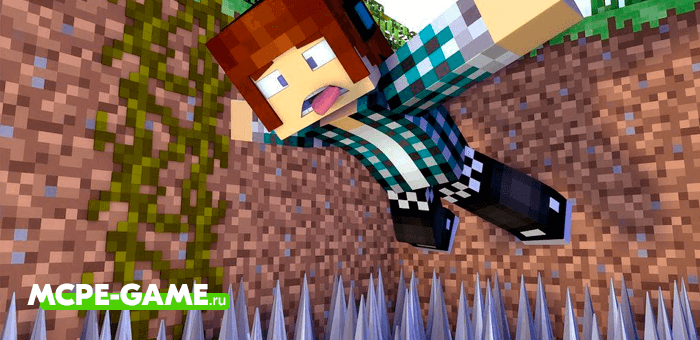 Vanilla Traps – A great trap add-on for Minecraft Bedrock Edition, containing a huge variety of trap-making blocks! Here you'll find blocks that collapse after stepping on, traps that set fire and freeze, fans that toss in the air, and much more!