Minecraft Mob Mods
Welcome to the Mob Mods and Addons category of MCPE-GAME. Here you will find a great list of the most popular and recent Minecraft Mob Add-ons update daily by ours.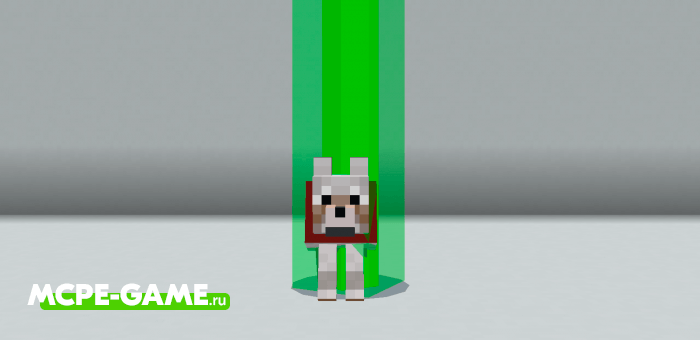 Pet Beacons Add-on adds a small but very useful feature to Minecraft. Now, as soon as you get 15 blocks away from your pet, a beacon will appear to indicate its location. This way you can easily find your companion!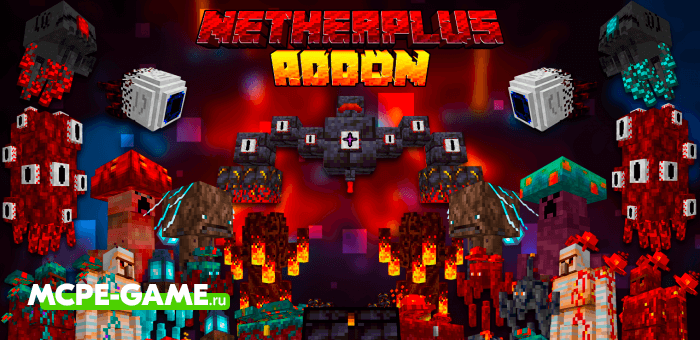 Nether Plus Add-on adds many new peaceful and aggressive mobs to the Nether World. In addition, there are bosses that you can fight in hot conditions!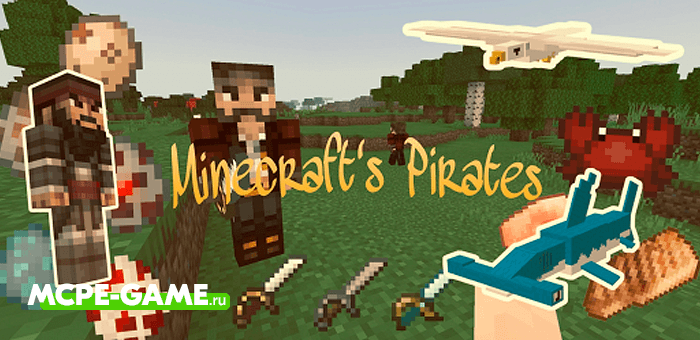 By installing this mod you will add to the world of Minecraft Pocket Edition pirates, a new boss, various mobs and creatures, as well as weapons. Go on a sea adventure to explore new lands!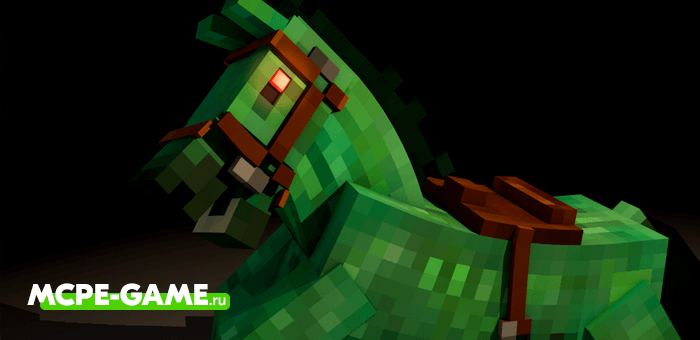 With this mod, Zombie Horses will appear in the world of the game, which you can tame and use as a riding animal. The new horse has its own inventory, can engage in combat with enemies, as well as moving faster and jumping to greater heights.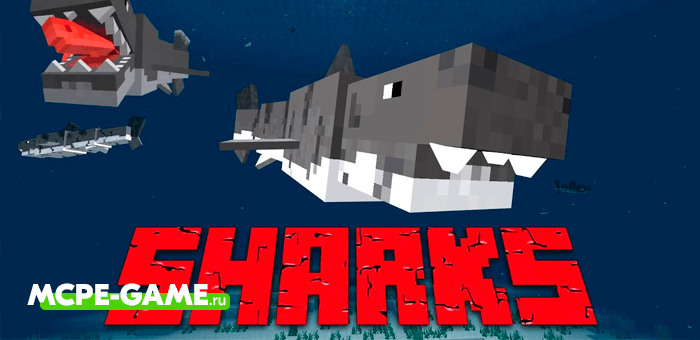 With Sharks Addon you can add to the game 4 species of sharks, which will inhabit the seas and oceans, hunting for any prey that comes in their field of view.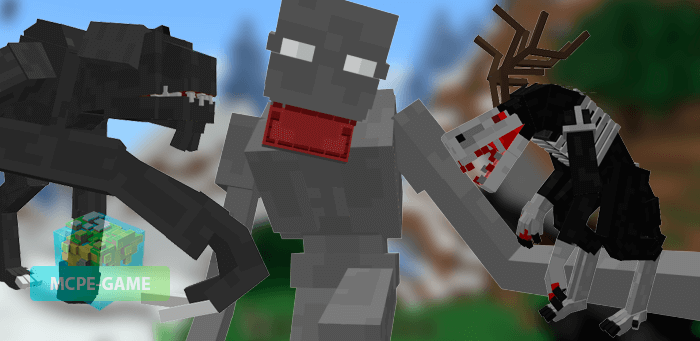 Humanoid Terrors Add-on will add to the game at once 10 terrifying monsters from mythology and popular movies, which will inhabit the world of MCPE. Be careful, these monsters look terrifying and can scare you at any moment! But if you are not afraid of fear, you will enjoy destroying these horrible creatures!
Download Humanoid Terrors Add-on for Minecraft PE 1.17 / 1.16+
H_T.mcaddon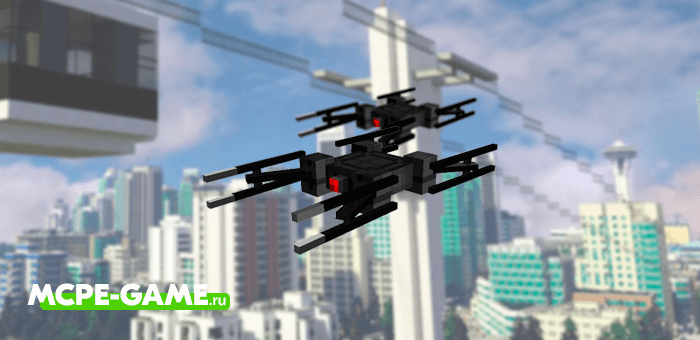 Robotic Revolution – A great add-on for robots and combat drones that will get you into the future today! Find yourself in a world overrun by machines, create your own robots and fight against mechanical opponents.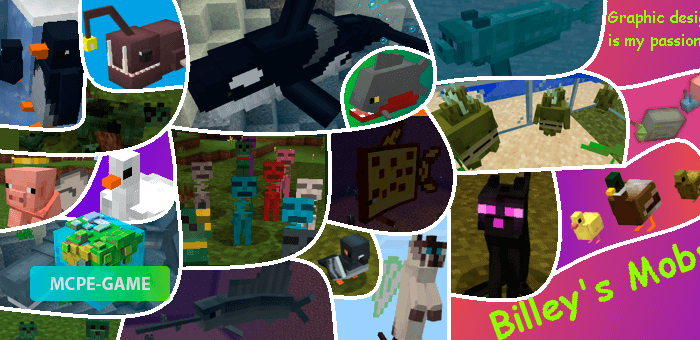 Billey's Mobs – A great Minecraft add-on for new mobs, adding both real and fictional creatures to the game. For example, in bodies of water you will be able to meet piranhas, Orcas or swordfish, while on land, ducks, snails, penguins and skeleton cats or angel cats will be waiting for you. Many new creatures can be tamed and will bring you different useful items from which you can craft new items.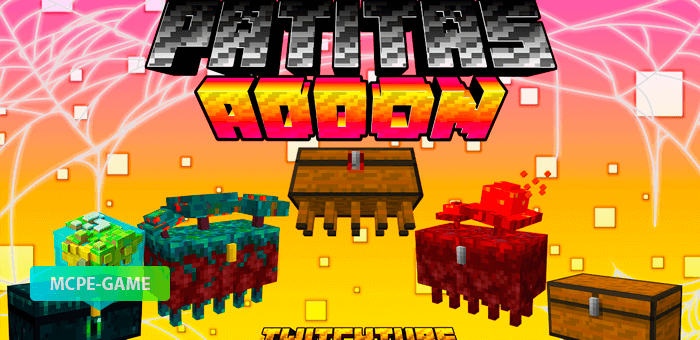 If you are tired of pets in the form of cats and dogs, and want to have a really unusual and useful pet near you, this mod is for you! Just imagine that the chests have come to life and are ready to be your faithful companion and comrade in the world of Minecraft PE, while they will not just follow you, and will be able to carry various things and resources!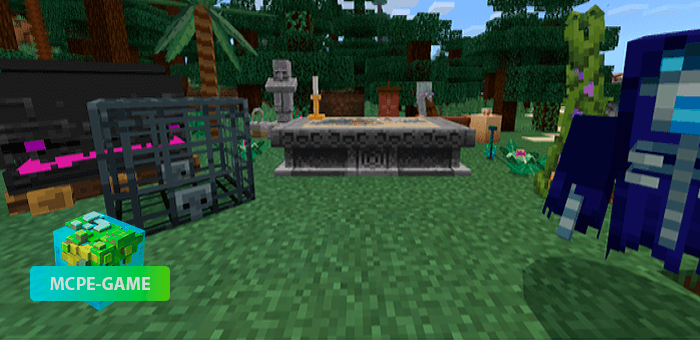 If you've been thinking for a long time about how cool it would be to add new mobs and bosses from Minecraft Dungeons, then this mod is made for you! Now you'll be able to fight new enemies from Minecraft Dungeons right on your smartphone. Grab new weapons, destroy new bosses and defeat the Archvillain!