Minecraft Tool Mods
Welcome to the Tool Mods and Addons category of MCPE-GAME. Here you will find a great list of the most popular and recent Minecraft Tool Add-ons update daily by ours.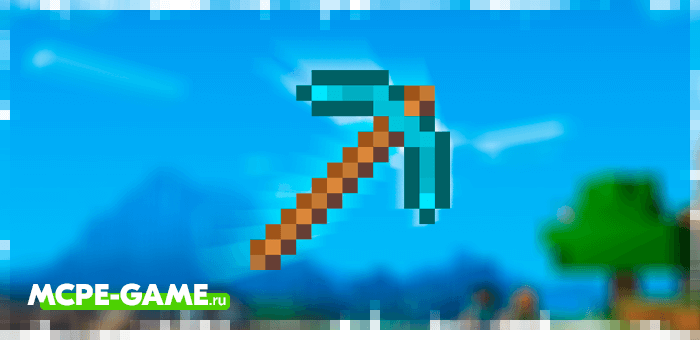 Vein Miner is a super pickaxe mod for Minecraft Bedrock Edition, with which you can quickly mine any resources. Now, in order to fully extract ore from the deposit it will be enough to break only one block, so that the rest will collapse automatically. This way you will get all the resources and save your time.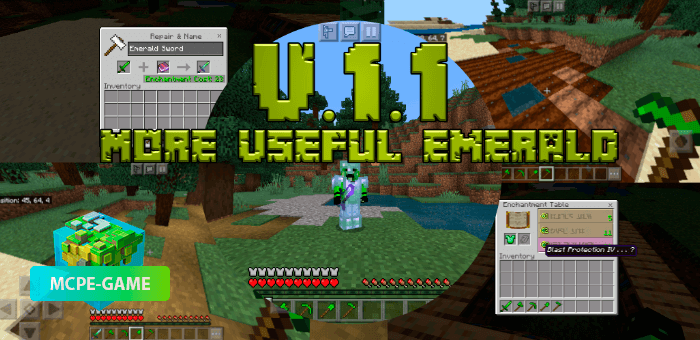 With the More Useful Emerald mod, you'll be able to use emeralds to create new items like armor, tools, and weapons. Get new ways to use old ore in Minecraft PE!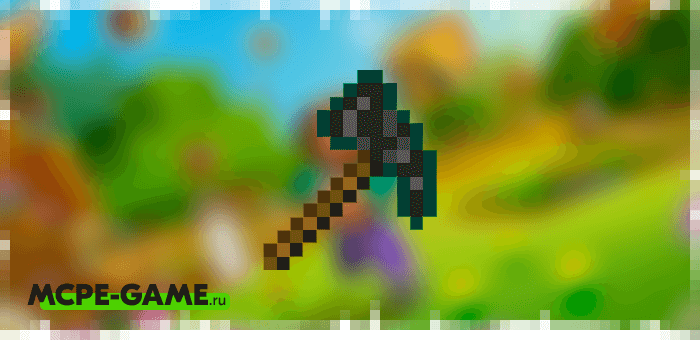 With the Paxels Add-on, you can get a versatile pickaxe in Minecraft Bedrock Edition that combines 4 tools at once – shovel, axe, sword and pickaxe. Now you can free up extra slots in your inventory and save space, and no more switching between tools to mine resources, chop wood, or fight in combat!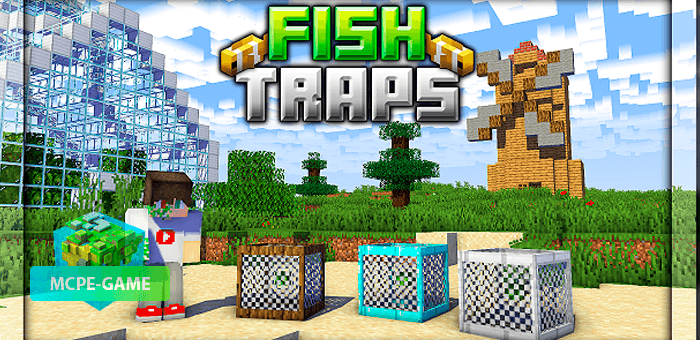 Fish Traps Add-on adds automatic fish traps in Minecraft PE, or as they are also called – fish cages. There are 3 variants of traps available for making, differing in the speed of filling with prey. With this mod you no longer have to waste time fishing, just place the bait overnight, and in the morning collect your catch of fresh fish!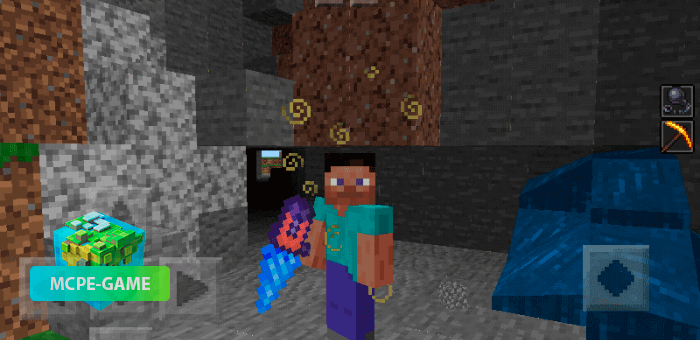 Super Drills Add-on adds powerful drills to Minecraft PE, with which you can quickly extract various resources and rocks in mines and on the ground. There are 4 versions of the tool available for your choice, differing in speed, damage and the ability to affect the blocks.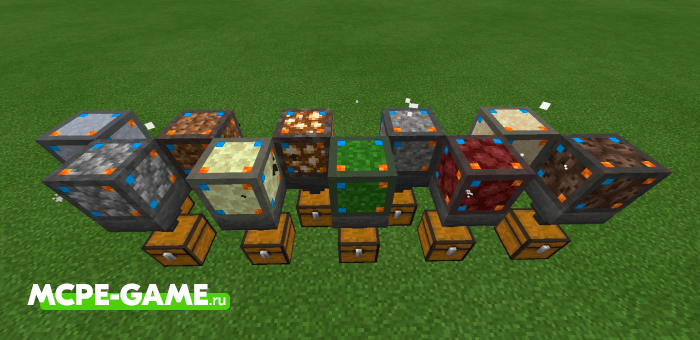 With Resource Generators Add-on you can save yourself from the process of extracting various resources needed for crafting and building. Simply create a generator, place a funnel and a chest next to it, and then periodically pick up the created materials!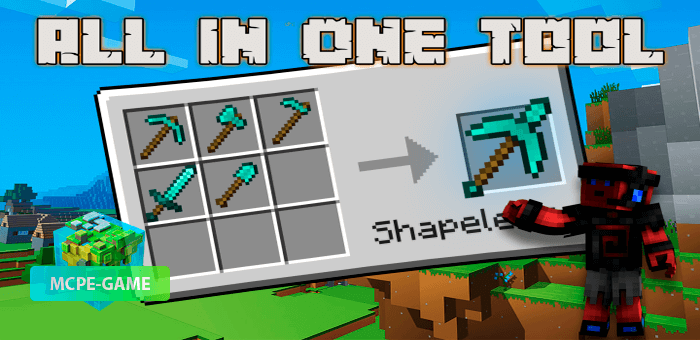 With the All In One Tool Add-on, you can get a versatile tool in Minecraft PE that can replace a pickaxe, sword, axe, shovel, and plow at the same time! No more switching between items and more space in your inventory!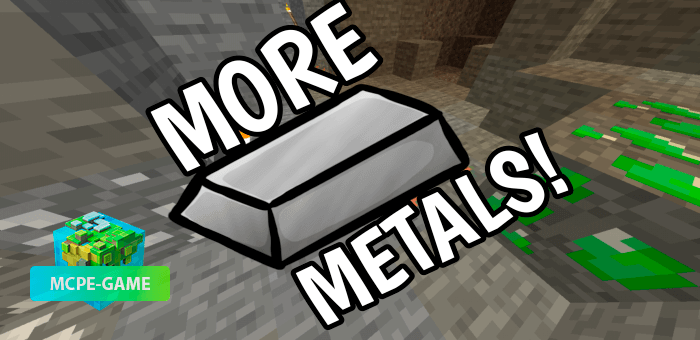 With More Metals you'll add four new types of ore to Minecraft PE – tin, copper, steel and uranium, which you can mine in caves and use to make improved weapons, picks and axes! By the way, you can melt your steel sword in the furnace, combining it with steel to make an extremely powerful weapon!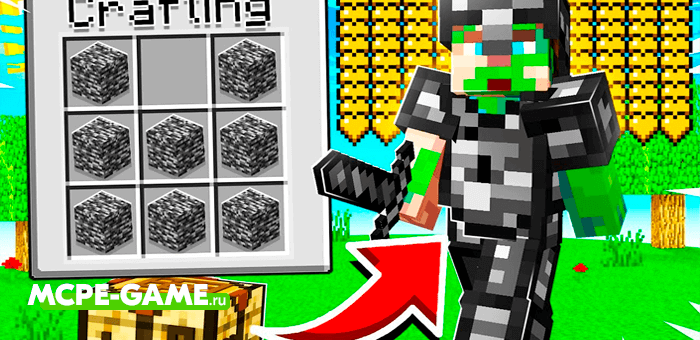 Get the ability to create rock, as well as weapons, armor, and tools in Minecraft using the femur! Now the toughest block in the game won't just limit the world, but also come in handy for crafting!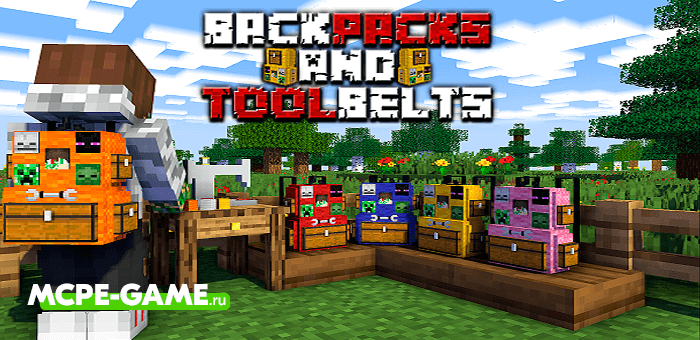 With the Backpacks & Toolbelts mod you will definitely always have enough space in your inventory, because now you can create new backpacks and toolbelts. Add 27 or 54 extra slots to store all sorts of blocks and items simply by putting on a backpack!