Minecraft Village Mods
Welcome to the Village Mods and Addons category of MCPE-GAME. Here you will find a great list of the most popular and recent Minecraft Village Add-ons update daily by ours.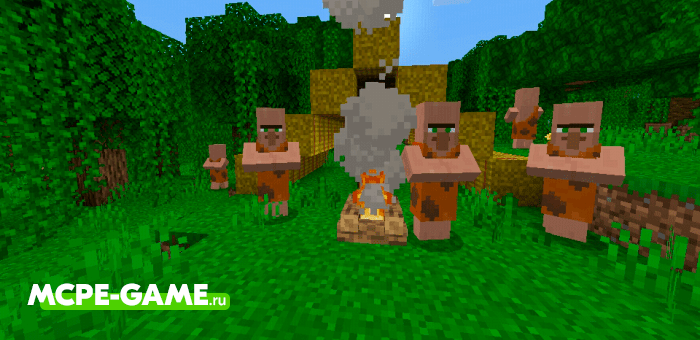 Caveman Buddy is a Minecraft inhabitants mod that adds savages and Aztecs to the game, who will live in their tribes. New NPCs can go hunting, wage wars between tribes, and even hunt dinosaurs from other mods!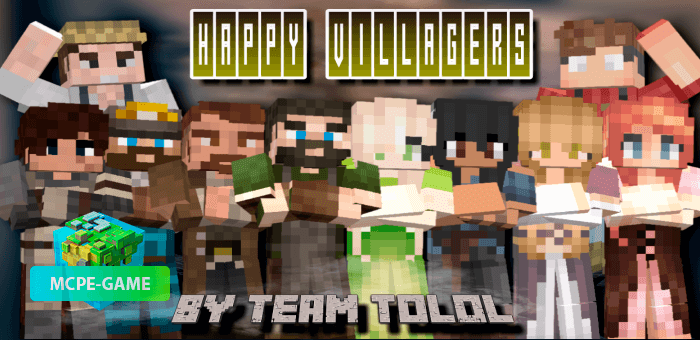 Happy Villagers – Great inhabitants addon for Minecraft PE, adding new NPCs with professions, unique skins and active actions to the game. Now you will be able to create a real town or village with living inhabitants, which will communicate with each other, do their own things and even have offspring! In addition, the Happy Villagers mod adds several new items to the game, with which the NPCs will be able to interact.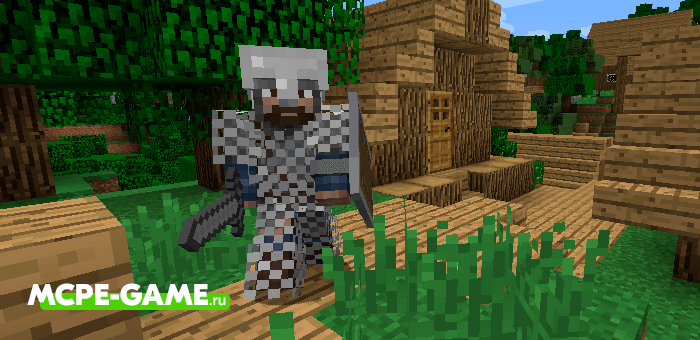 Want to protect villages in Minecraft from enemy raids? With the Village Guards mod, you'll be able to assign residents to the role of warriors, who will garrison and guard villages from enemies by patrolling the area!
Defend your settlements or create your own army in the castle with Valhalla Guards Addon! Now you will have the best warriors at your disposal, including knights, mages, archers and lords, to whom you can give various orders. It is not necessary to just guard your territory, when you can go with a huge army and capture other people's lands!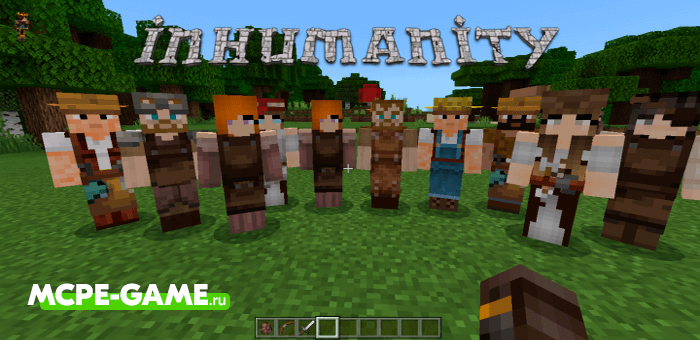 Minecraft Inhumanity Residents mod will make all peaceful NPCs look like players or humans. You will also be able to hire guards to protect you from bandits and brigands, or take part in settlement wars.
With the Village Generator Mod, you can instantly create settlements and villages in different styles with the unique village generator. Simply enter a command and an entire village will appear around you, ready to welcome new residents!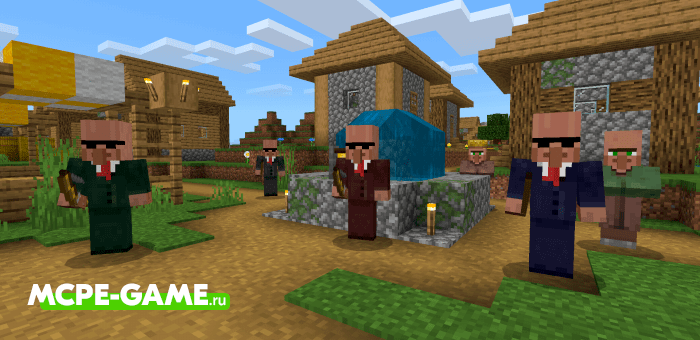 With Villager Agent mod, villages in Minecraft will be completely safe, because now their residents will be guarded by secret agents who will not allow the approach of the enemy!