Minecraft House Mods
Welcome to the House Mods and Addons category of MCPE-GAME. Here you will find a great list of the most popular and recent Minecraft House Add-ons update daily by ours.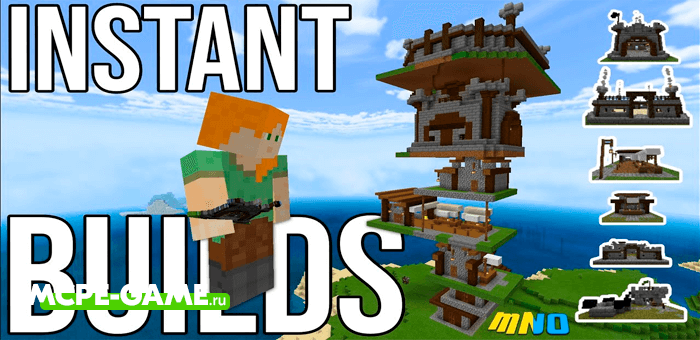 Forget about building temporary bases and staging areas! With the Instant Builds Addon you'll be able to quickly create buildings and structures anywhere!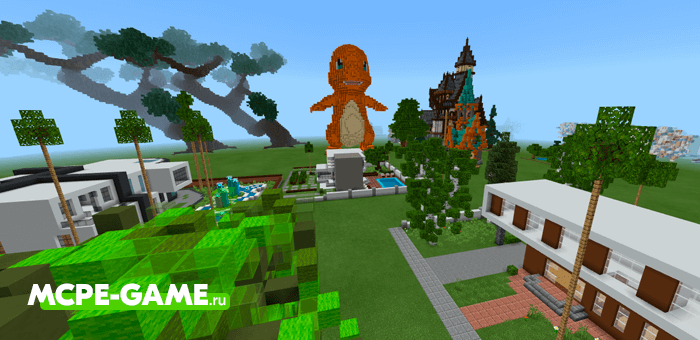 By downloading the mod on Minecraft for houses Instant Structures you can instantly create the most beautiful buildings in any style, as well as quickly build monuments, sculptures, trees and other buildings. With this mod you will be able to build an entire city in just a couple of minutes!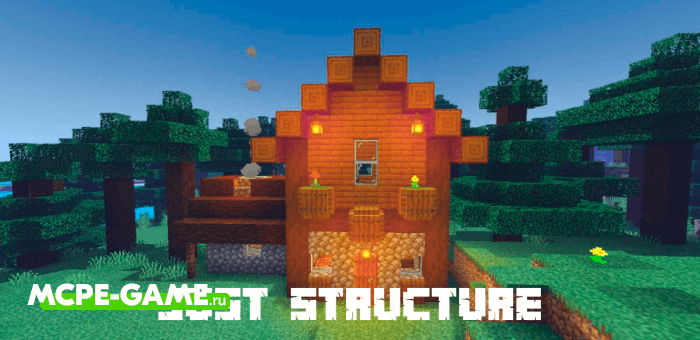 With the Minecraft world generation add-on Just Structure, you'll be able to add many new objects and buildings to the game that you'll encounter on your adventures. Check out abandoned houses, explore underground shelters, or make a stop near an oasis to replenish your energy!
With the Village Generator Mod, you can instantly create settlements and villages in different styles with the unique village generator. Simply enter a command and an entire village will appear around you, ready to welcome new residents!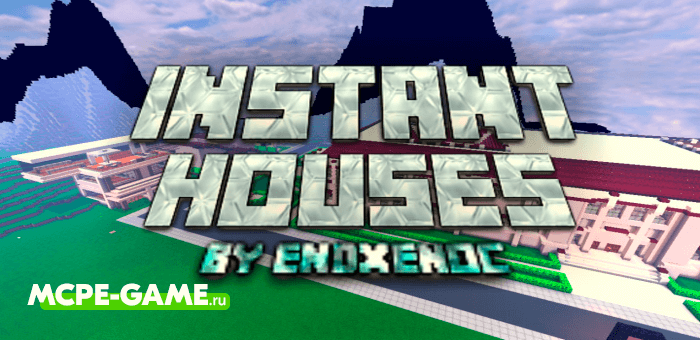 The Minecraft mod Instant Houses will add the ability to quickly create very beautiful houses to the game, literally, in one click! Choose from 4 luxurious houses, both modern and classic style, and save time building!