Minecraft Decor Mods
Welcome to the Decor Mods and Addons category of MCPE-GAME. Here you will find a great list of the most popular and recent Minecraft Decor Add-ons update daily by ours.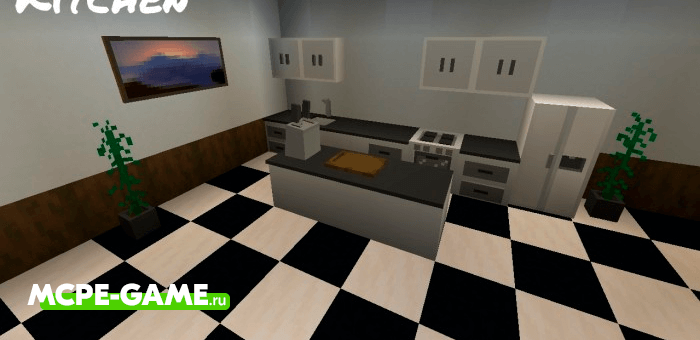 Bzf Furniture's Addon is a great furniture mod for MCPE, containing items for all the main rooms and rooms you might have in your home. All décor, furniture and decorations are made in modern style.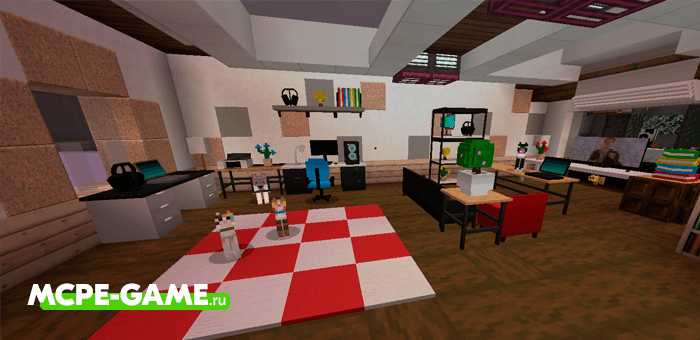 Hyva Furniture is an IKEA-style furniture mod containing more than 50 new items. Here you will find modular furniture with the possibility to choose any colour and many decorative items to decorate buildings and rooms.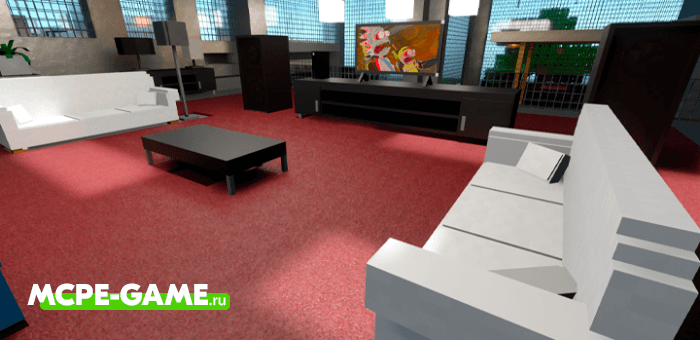 BONY162 Furniture is a new furniture mod for Minecraft Pocket Edition, containing more than 70 items to decorate any room. But the main feature of the mod is that you can interact with furniture and decorations!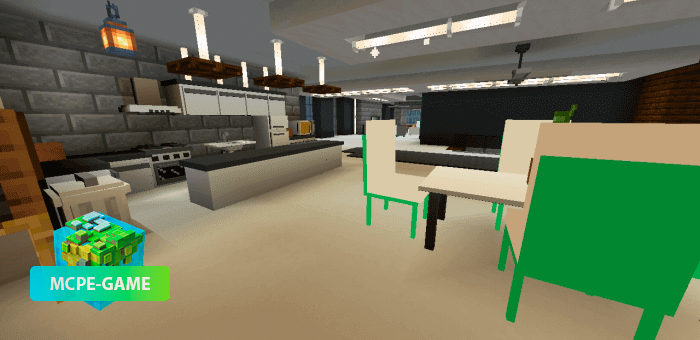 Loled Furniture is a new furniture and decoration Add-on for Minecraft Pocket Edition, currently adding more than 80 new items to the game to decorate your rooms. Here you will find various household appliances such as stoves, refrigerators and even a gamer's computer with 3 monitors, as well as furniture – chairs, chairs, tables and lamps for lighting. This decoration mod is constantly updated and the author tries to add more and more new decor items to the game!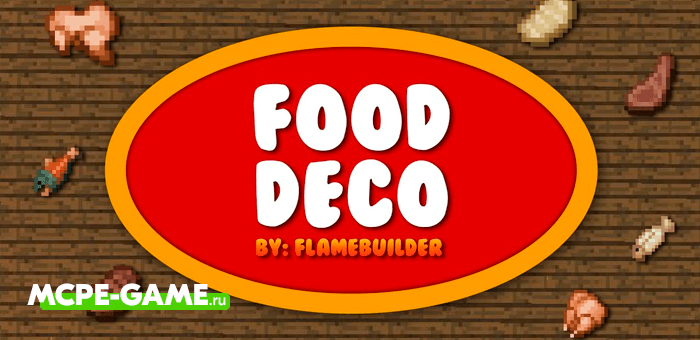 With the Food Deco addon you will be able to decorate the rooms in your home with decorative dishes and mugs with drinks. And this addon is also suitable for creating a real medieval tavern!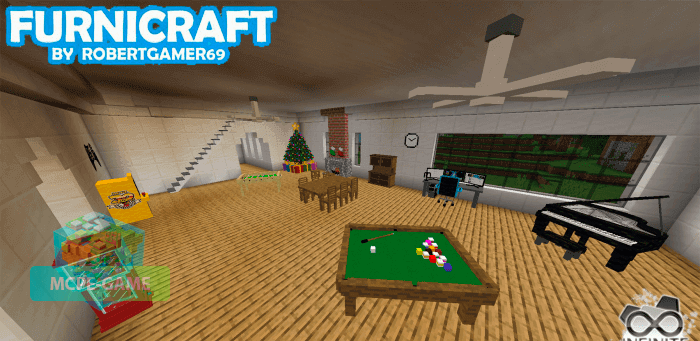 Furnicraft Add-on adds a huge amount of furniture and interior items to the game! Decorate your house and rooms with furniture, put refrigerator and stove in the kitchen, sofa and TV in the living room, shower and sink in the bathroom. And once you're done arranging your furniture, head to the nearest village, find yourself a wife and start a family right in Minecraft PE.
Modern Blocks Add-on for Minecraft PE adds more than 980 new blocks to the game to build modern buildings! This is a real find for construction enthusiasts, expanding the boundaries of fantasy to infinity. Now you can easily build a penthouse, a skyscraper or any other building you see fit!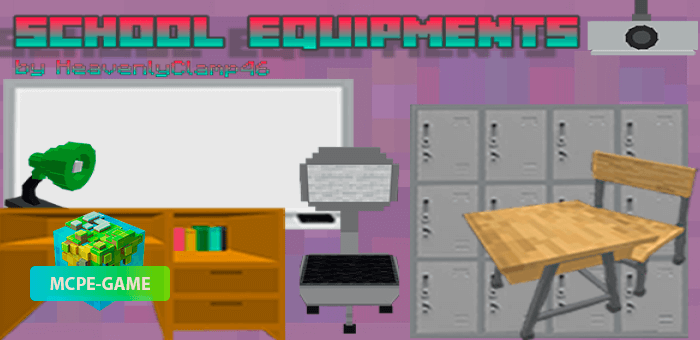 School Equipments is a mod for school furniture and decor items to build educational institutions in Minecraft PE. Here you will find a large number of desks, teacher desks, school boards, textbooks and lockers for personal belongings to build and decorate your own school or university in the game.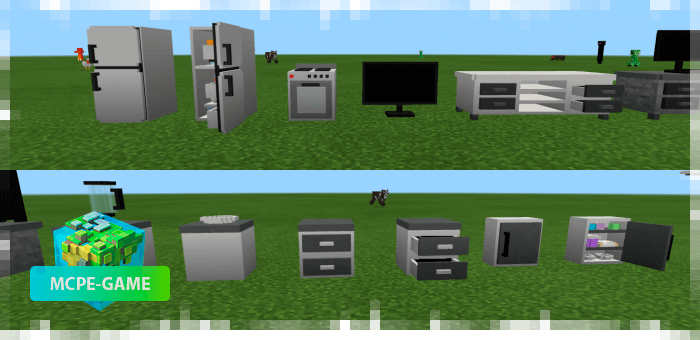 Peeps Furniture Add-on adds more than 50 modern furniture and decor items to the game for all rooms in the house. Now you will be able to decorate the living room and arrange armchairs, tables and sofas in it. The kitchen will have a cabinet, refrigerator, stoves and other kitchen utensils. And in the bathroom, you will be able to place sinks, showers and bathtubs.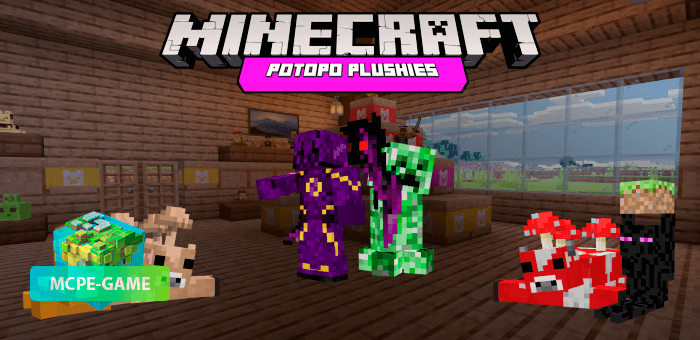 Potopo: Plushies is a unique Lucky Blocks add-on for Minecraft Pocket Edition that adds various boxes to the game, from which you can get random plushies. All the stuffed toys are made in a cute way and represent the game's mobs and heroes, and you can use them to decorate your builds. Also, you can email the author of the mod and he will add a toy with your skin to the Lucky Blocks selection!