Maps with Cities in Minecraft PE
This page contains the most beautiful and large city maps, designed specifically for Minecraft Pocket (Bedrock) Edition. Today you can download 22 maps with modern megacities or medieval cities, files are available absolutely for free. All maps with cities work on Android, iOS and Windows 10.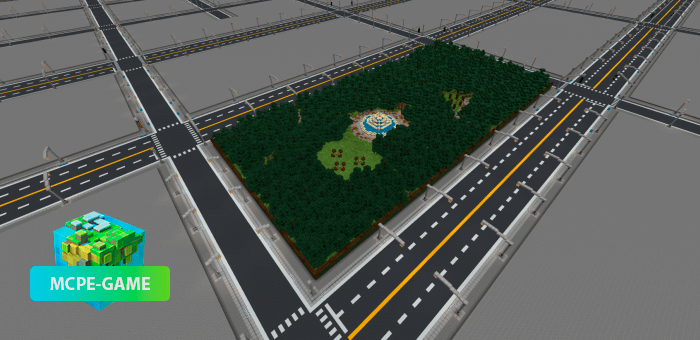 City Template is a preset map, which is a template for building your own city. It represents pre-marked areas for the construction of buildings of any complexity, around which roads with lighting and traffic lights have already been created. If you dream to build a modern dream city, a map with a territory layout will help you do it much faster!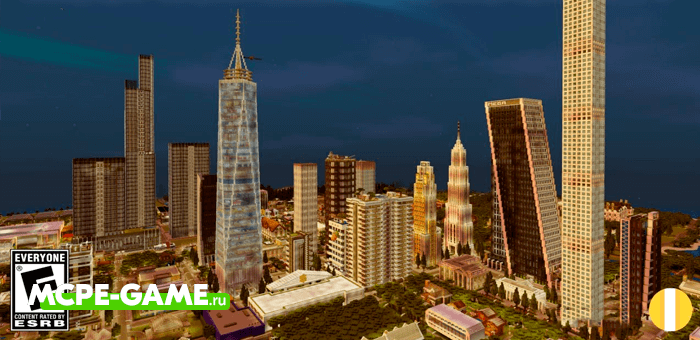 GMC City is a modern metropolis in Minecraft on an incredible scale that took over 5+ years to build. Once you hit the streets of this city you will be amazed by its beauty and attention to detail, and it will take hours to explore the entire area!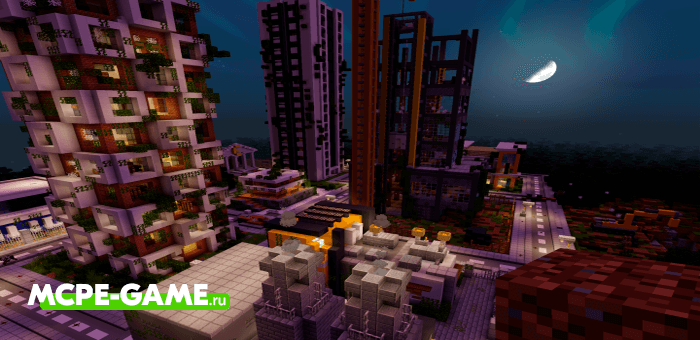 Minecraft zombie map Zombie Apocalypse City will put you in the middle of a modern metropolis where a zombie apocalypse has occurred. You need to find resources in the abandoned houses and build your own base on the top floor of a skyscraper. The only problem is the crowds of infected people roaming the city!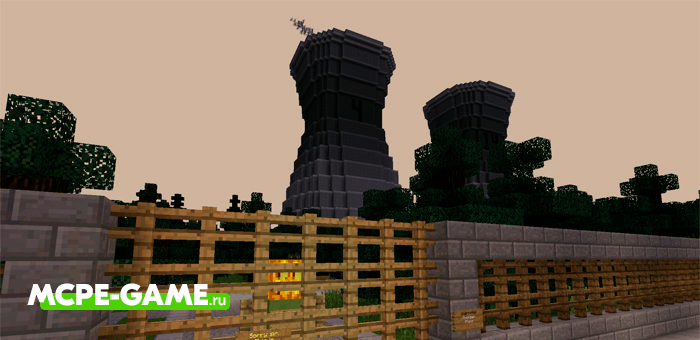 Download Minecraft map Pripyat and get to the streets of the Soviet city. Visit the most significant places of the city and pass the tests to prevent the Chernobyl NPP disaster!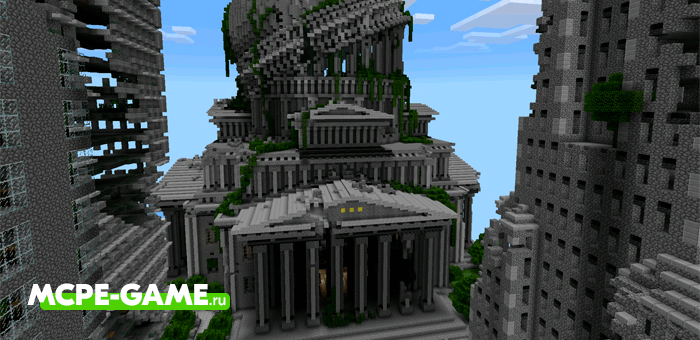 Apocalyptic City – Map with a huge ruined and abandoned city in Minecraft, where you can become the only survivor. Explore the remains of a great civilization, visit the capitol or climb to the top of overgrown and destroyed skyscrapers!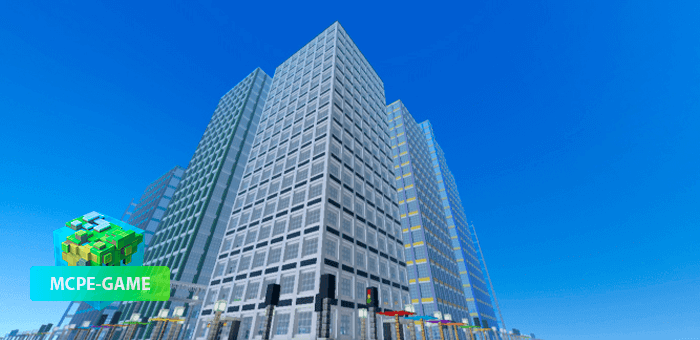 Bricksville Map is a city for Minecraft PE with a large and modern metropolis that has a total of over 1000 buildings! Here you'll find both the city center with skyscrapers and bedroom communities with similar houses, you can walk the streets of the metropolis and take a ride on the subway. Map with modern city Bricksville is great for playing with friends, if you additionally install mods for war or apocalypse.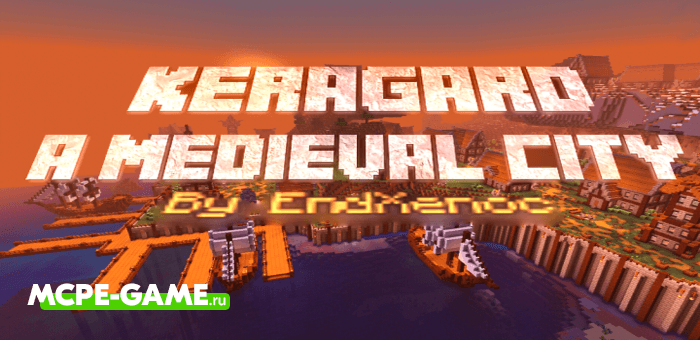 Experience the Middle Ages with a visit to the large port city of Keragard. Visit the king's castle, stroll through the incredibly beautiful streets of the city and peek into each house, with its unique interior!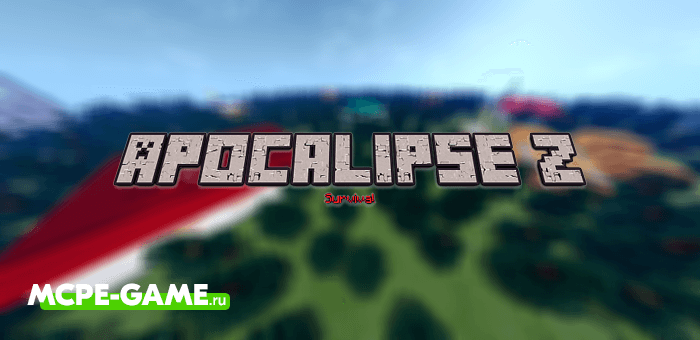 Apocalipse Z is a map designed specifically to play in Zombie Apocalypse mode on Minecraft PE. In a vast area you are waiting for 3 large cities, secret locations and places, dense forests and vast plains. And all of these places are just teeming with zombies! Can you survive among the infected, bandits and other players?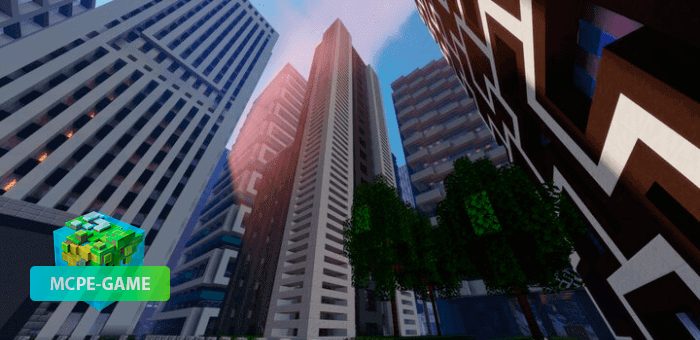 Feel all the delights of big city life on the map with modern metropolis Evercity! Here you will be able to work on the highest floor of any skyscraper, have your own country house, and in your spare time you can visit shopping centers, port, airport, farms, forest and many other places that any developed city has.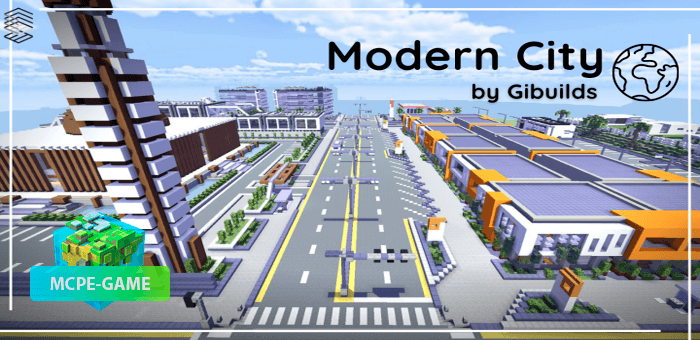 The Modern City Map is a modern city with a wide variety of buildings and districts. Here you will be able to visit residential buildings, office buildings, shopping centers and the main attraction of the city – the mosque. The map is ideal for a RolePlay server with your friends.