Minecraft Weapon Mods
Welcome to the Weapon Mods and Addons category of MCPE-GAME. Here you will find a great list of the most popular and recent Minecraft Weapon Add-ons update daily by ours.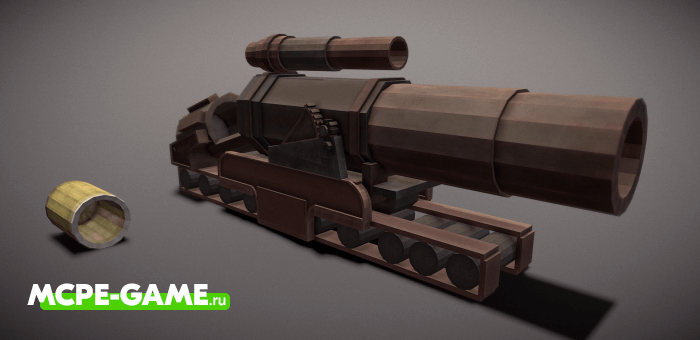 ArtilleryCraft Addon is a real military mod for Minecraft, which adds artillery pieces to the game!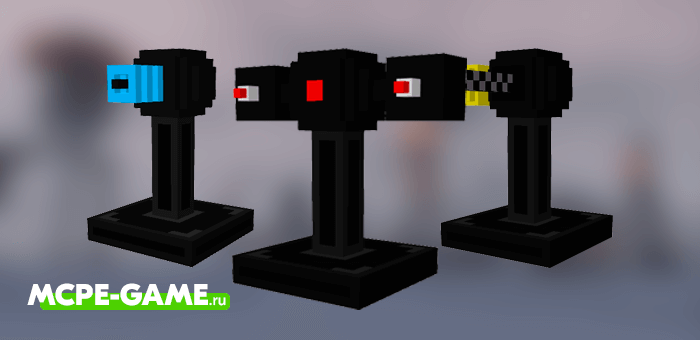 Turrets Addon adds 5 types of turrets to Minecraft Bedrock Edition! You will be able to install a machine gun, laser, flamethrower, rocket launcher, or turret releasing lightning. With this mod you will always be well protected!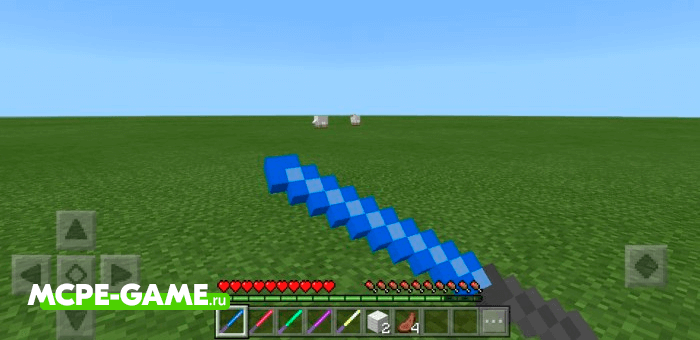 Lightsabers Addon will add to the Minecraft world the main weapon of all Jedi – real laser swords from the Star Wars universe!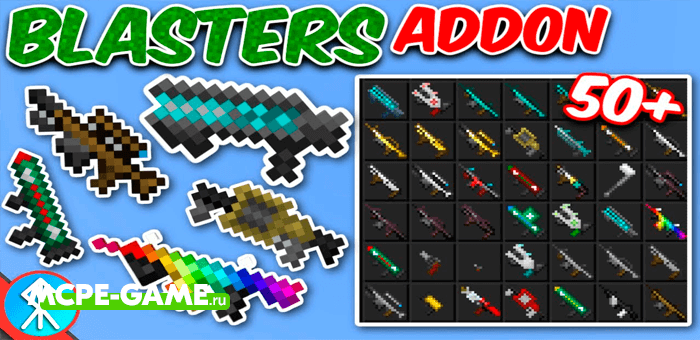 Blasters Addon – New Minecraft weapon mod, which adds to the game at once 50 types of weapons of the future! Here you will find space blasters, laser shotguns and many of the most unique weapons for battle and fun!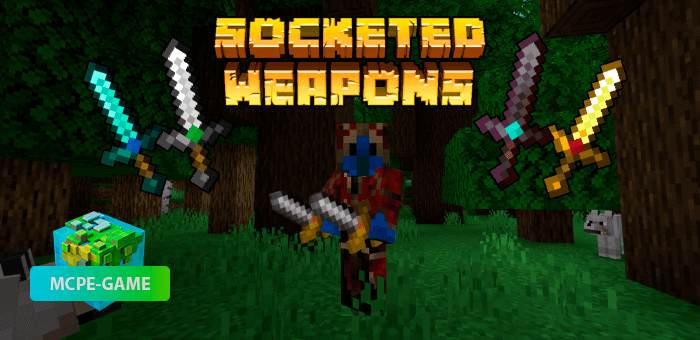 With the Socketed Weapon Add-on you can add to Minecraft Bedrock Edition one of the popular features of a large number of RPG games – the ability to install crystals into weapons, to improve their characteristics! Now you'll be able to affect the strength, regeneration, resilience, and durability of your battle sword!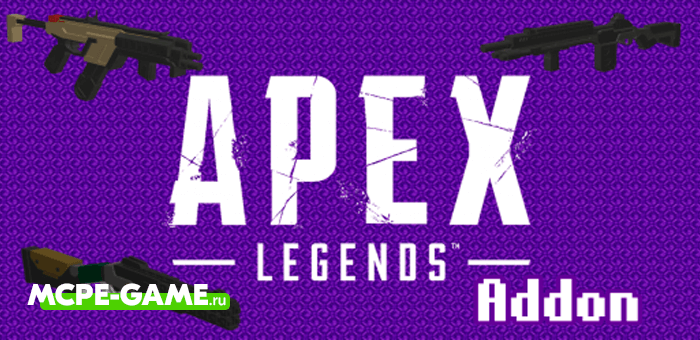 Download the Apex Addon for Minecraft PE and add three future weapons from the game Apex Legends!
Download Apex Add-on for Minecraft PE 1.17 / 1.16+
APEX.mcaddon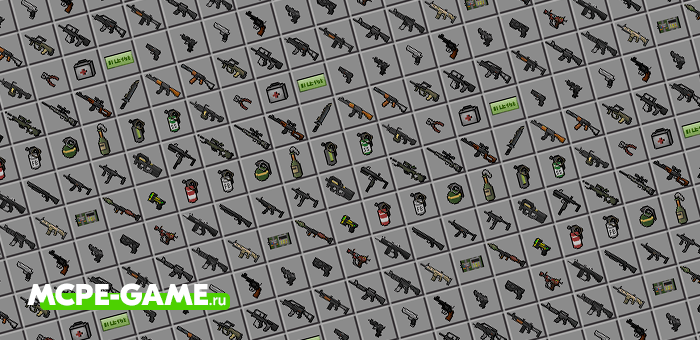 With Minecraft Actual Guns Lite Add-on you can add only the most popular weapons to the game, without unnecessary elements like crafting, ammo and reloading. The lightened version of the mod is suitable for all players who want to get a weapon mod without the extra hassle!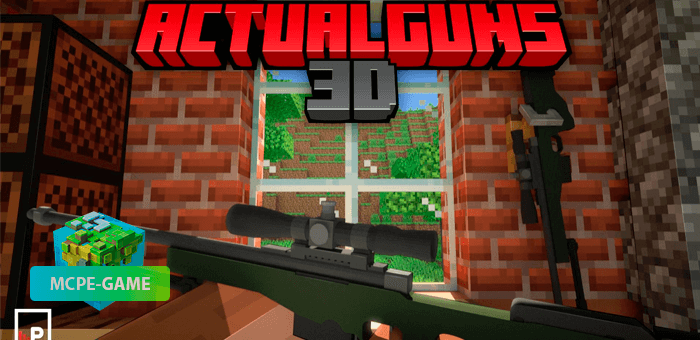 The ActualGuns 3D firearms mod will add sniper rifles, pistols, submachine guns, shotguns and even grenades to the game! Each weapon model from the mod is maximally detailed and has unique animations, from the process of reloading and firing, to aiming and moving with the weapon. If you're looking for a small and high-quality weapon mod for Minecraft PE, we recommend installing it!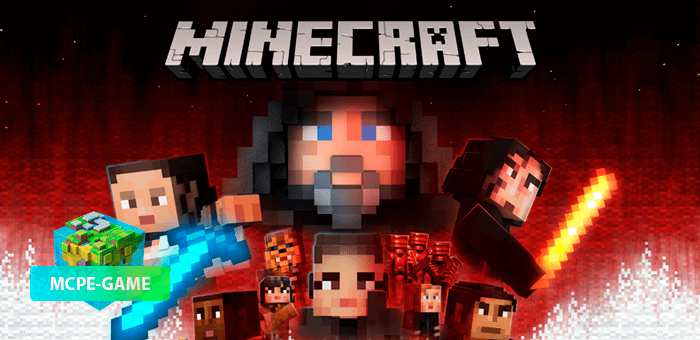 Lightsaber Sequel – Minecraft mod for Star Wars swords and various blasters and assault rifles! Here you will find almost all of the weapons from Star Wars and can use them in the game!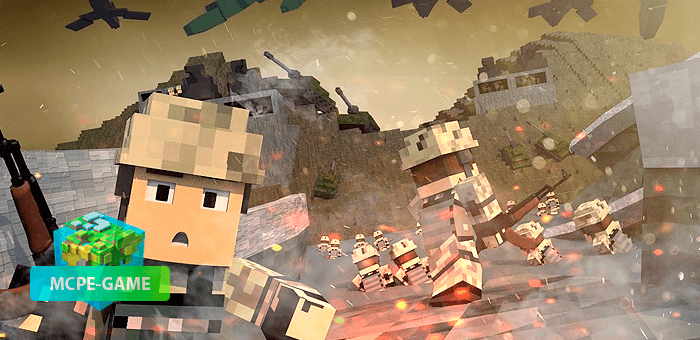 World War II is a global war add-on for Minecraft PE that adds weapons, vehicles, vehicles and soldiers of the German and American armies from World War II. Have a grand battle between the two armies on the battlefield, while fighter jets and bombers fly overhead and enemy heavy equipment shoots at your fortifications! This is one of the best World War II mods for Minecraft PE.