Minecraft Christmas Mods
Welcome to the Christmas Mods and Addons category of MCPE-GAME. Here you will find a great list of the most popular and recent Minecraft Christmas Add-ons update daily by ours.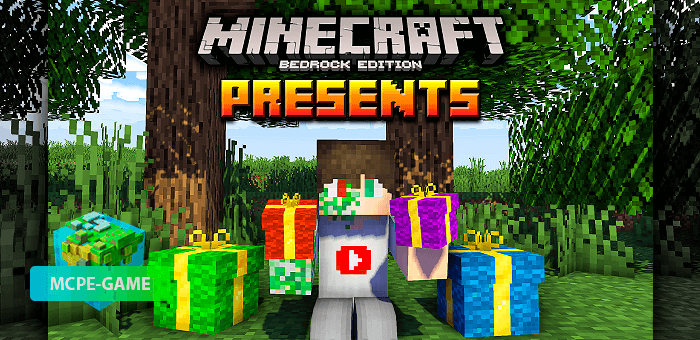 Give your friends gifts, with or without the Presents Add-on on Minecraft PE! Add colorful gift boxes to the game, where you can put any items and give them to your friends on the server or use as a decoration of your home.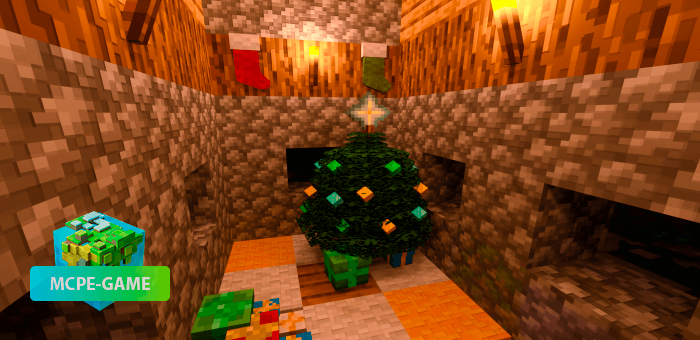 With this add-on for Christmas in Minecraft PE you can definitely decorate your house and get ready for the main holiday! Add various decorations to the game – a decorated Christmas tree with toys, gingerbread cookies, socks for gifts, garlands and icicles to get a New Year's atmosphere in the game!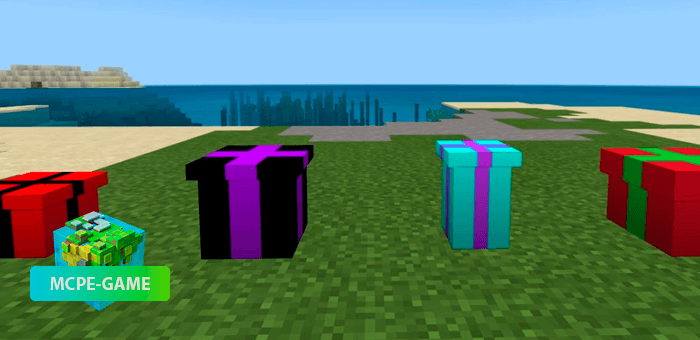 With the Christmas Present Addon you can add Christmas presents to the game, which will appear in all game biomes. Add a festive atmosphere to Minecraft PE and get nice gifts during your adventures!
Download Elingo's Christmas Present Add-on for Minecraft PE 1.17 / 1.16+
Xmas-Gift.mcaddon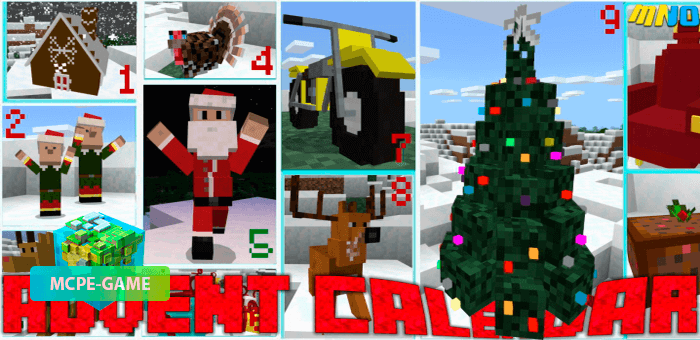 With the Christmas Advent Calendar Addon for Minecraft PE you'll be able to receive daily Christmas gifts by crossing off the days until the New Year in the calendar! Feel the approach of the main holiday of the year!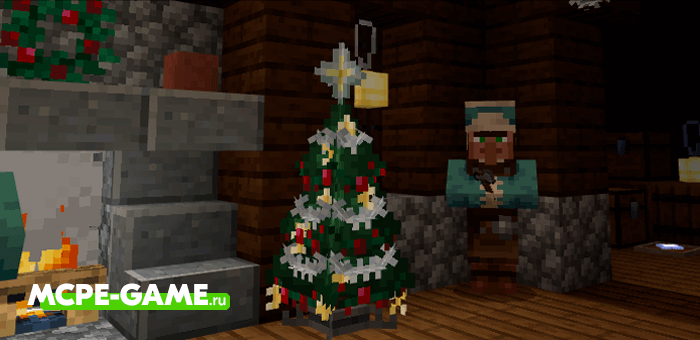 It's time to decorate the Christmas tree with different ornaments and put it in the most prominent place in the house, because the New Year is just days away! With Vanilla Holiday mod you will be able to grow a live Christmas tree, decorate it and celebrate the most magical holiday of the year!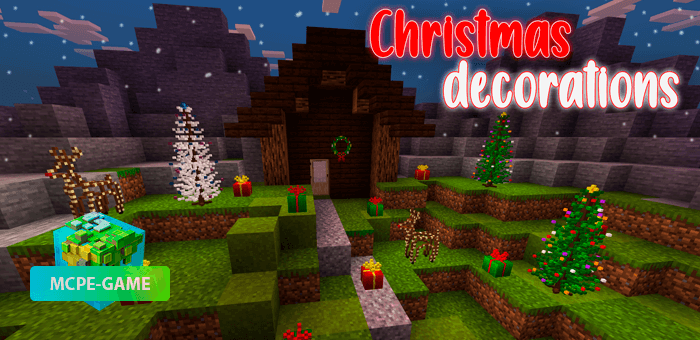 Create a festive atmosphere in Minecraft PE with the Christmas Decorations mod by adding holiday decorations and decorations, Christmas gifts and Christmas trees to the game! Decorate your home and grounds, make a snowman, make cocoa and wait for the most magical holiday of the year!