Minecraft Biome Mods
Welcome to the Biome Mods and Addons category of MCPE-GAME. Here you will find a great list of the most popular and recent Minecraft Biome Add-ons update daily by ours.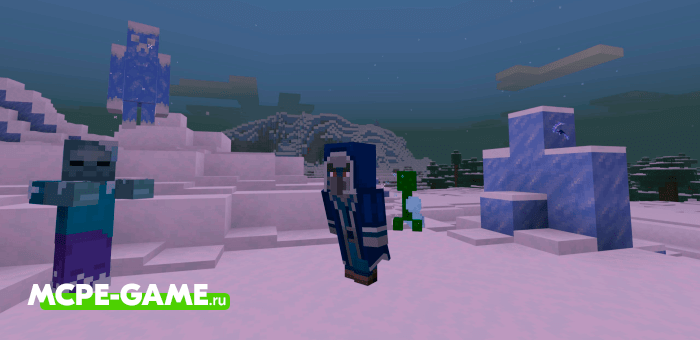 The Frosted Expansion Pack – A great add-on for Minecraft Bedrock Edition containing new cold biomes, where frost even makes the fog appear, and there will be unique mobs waiting for you, adapted to the harsh conditions! Fight the boss, find new weapons, and collect a full set of frost armor!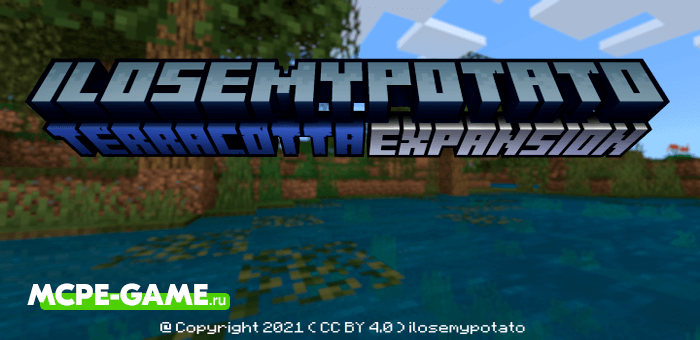 Terracotta Expansion – Incredibly beautiful Add-on that adds new biomes and animals to the game. Take a walk through the maple forest and meet deer. Ride an elephant in the updated savannah biome or explore abandoned mines in the badlands. fighting off hyenas!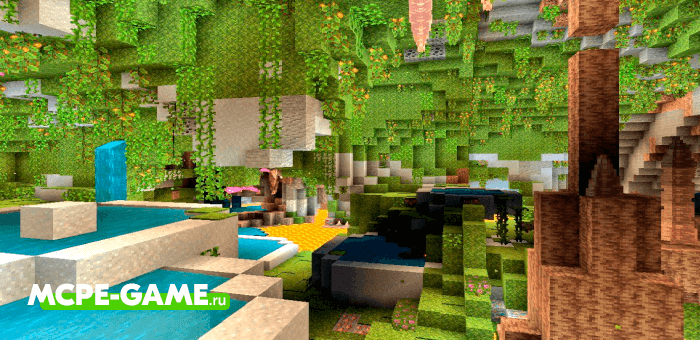 Download the Caves & Caves Add-on for Minecraft and add to the game generation of caves similar to what will appear in Minecraft 1.17! Explore the updated dungeons today, without waiting for the release of the Caves & Cliffs update.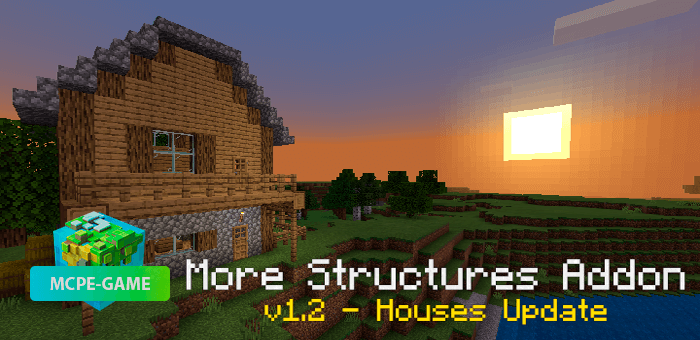 More Structures Add-on will add to the game various buildings, houses and constructions that you can find during your travels through the game world. Now, in each game biome you will be able to discover buildings that you can use as a temporary base or permanent dwelling. In addition, new mobs will appear in the game, ready to trade and exchange items.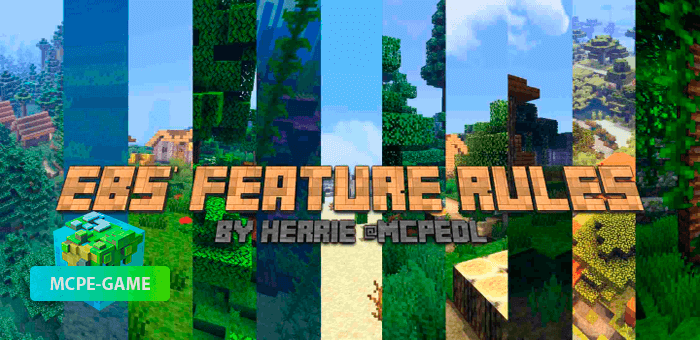 EBS' Feature Rules biome enhancement mod will make the game world more lively and realistic, with more grass, plants, flowers and other objects that will be encountered on your way! Spice up your adventures with incredibly beautiful scenery!
Download EBS' Feature Rules Add-on for Minecraft PE 1.17 / 1.16+
EB-SHADER.mcpack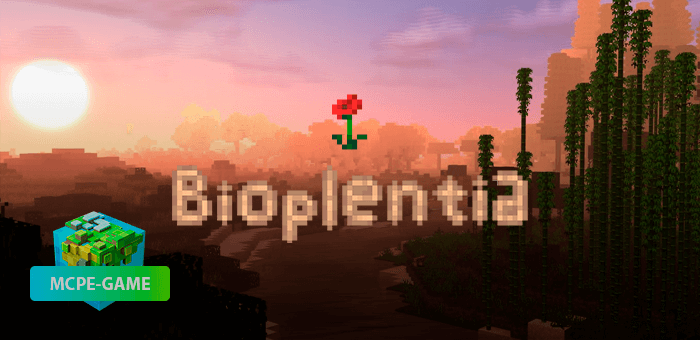 Bioplentia is a large-scale mod for biomes and world generation on Minecraft PE, completely changing the game. Go on a journey through updated territories and biomes, explore random buildings, meet new mobs and survive with friends in a completely new world! We recommend downloading and installing the world generation mod Bioplentia on MCPE to all players.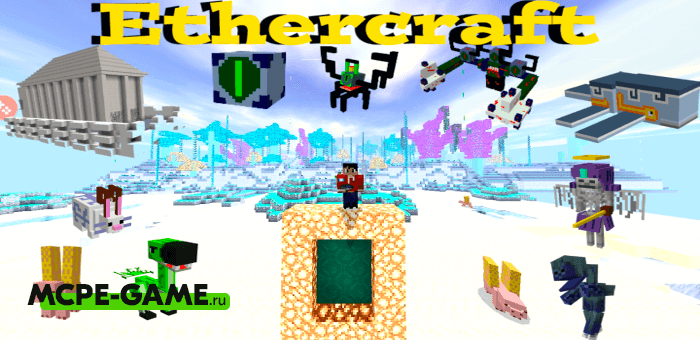 Ethercraft Sky Dimension Addon for Minecraft add an upper world to the game with new blocks, mobs and even a boss! Embark on an adventure in a new dimension among the clouds floating in the sky, simply by creating a portal to paradise!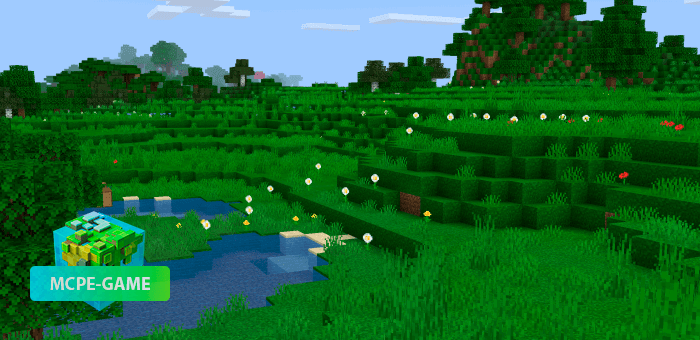 Java Terrain world generation mod is an analogue of the popular Realistic World Generation add-on in Minecraft PE and allows you to improve the process of landscape and terrain generation in all biomes, making it as close to the original Java version of Minecraft. Travel through new terrain, with more vegetation, trees, water bodies and other objects!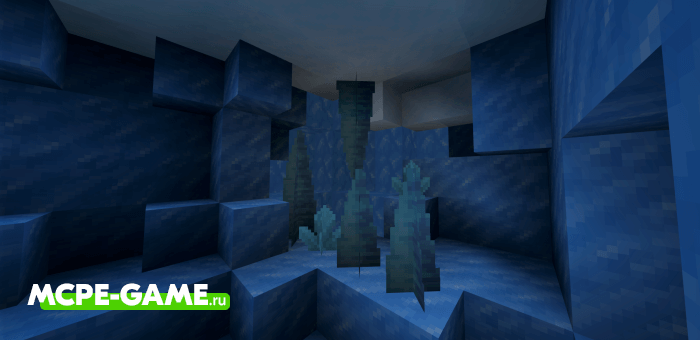 The Ice Caves world generation mod will add a new biome to the game – the snowy plains. Exploring the new terrain, you will be able to descend into underground ice caves, with stalactites and stalagmites, to mine new resources!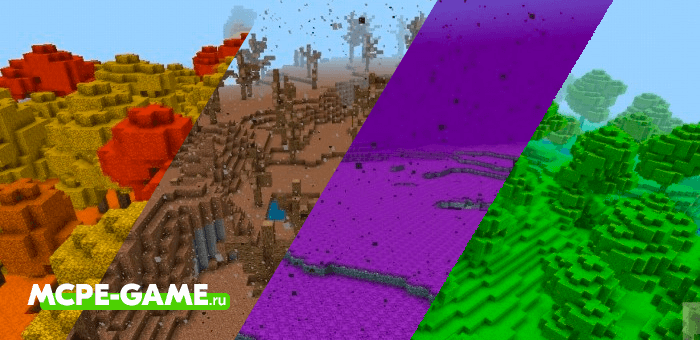 Survivalcraft – World generation mod in Minecraft, adding not only new biomes, but also creatures, weapons and armor to the game! Travel through the world of the game and get into new locations and places!