Minecraft Tree Mods
Welcome to the Tree Mods and Addons category of MCPE-GAME. Here you will find a great list of the most popular and recent Minecraft Tree Add-ons update daily by ours.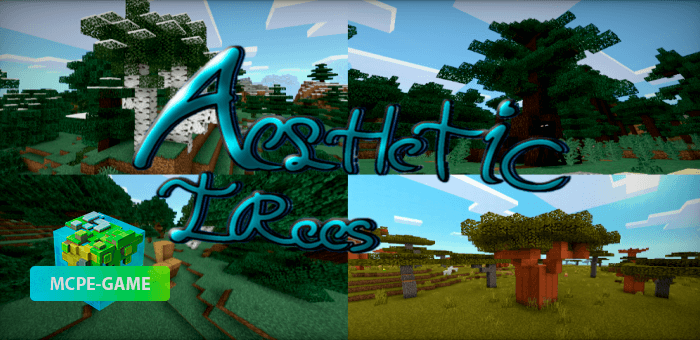 The realistic trees mod Aesthetic Trees will allow you to add 42 new tree species, with unique shape, size and appearance, to the game at once. New trees will appear in all game biomes, along with the standard trees, so you get a more beautiful and unique world Minecraft PE.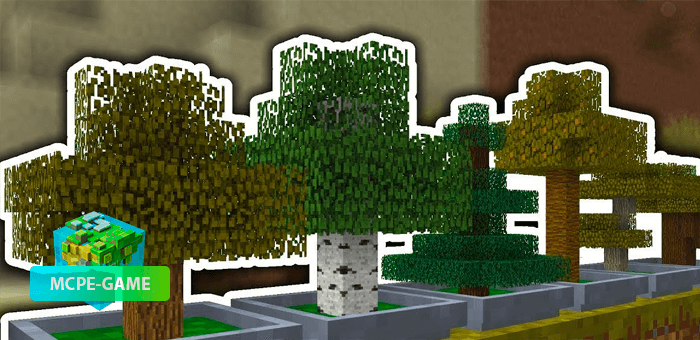 Easy Bonsai is a small tree add-on for MCPE that adds to the game exact replicas of a real tree in miniature, which are better known as Bonsai. The new items are great for decorating the rooms and outdoor areas of your buildings, and will produce wood every 30 seconds.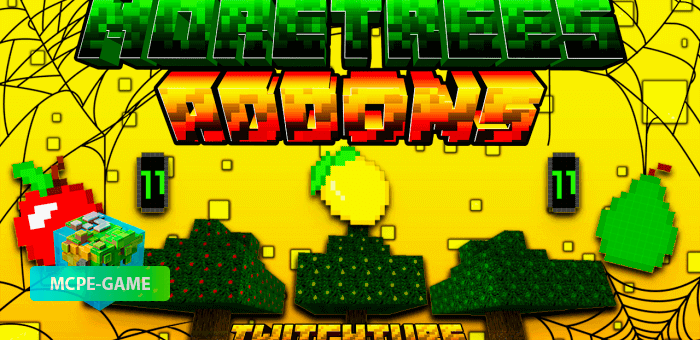 The MoreTrees Addon will allow you to add new fruit trees to Minecraft PE, from which you can get fruit – apple trees, pear trees and lemon trees. The harvest can be eaten and get additional temporary effects, and if you combine all the fruit, you'll create an energy drink!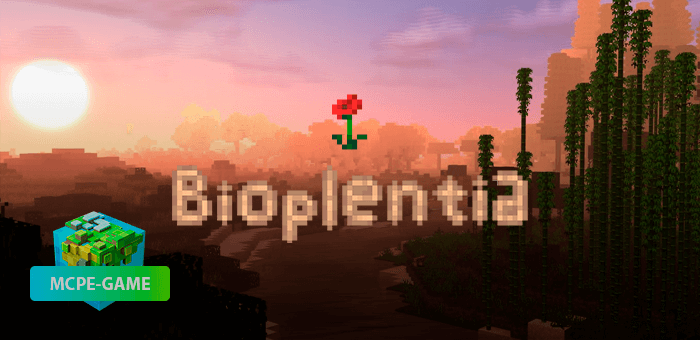 Bioplentia is a large-scale mod for biomes and world generation on Minecraft PE, completely changing the game. Go on a journey through updated territories and biomes, explore random buildings, meet new mobs and survive with friends in a completely new world! We recommend downloading and installing the world generation mod Bioplentia on MCPE to all players.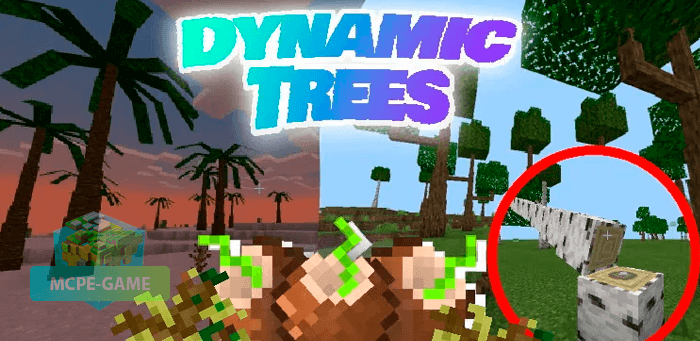 Thanks to the Dynamic Trees mod, the game will feature palm, birch and oak trees with branches and a lush crown, as well as a new tree chopping animation. Forget about getting one tree block and blocks hanging in the air! Immediately after installing the mod, trees will fall with the whole trunk and fall to the ground, just like in real life.