Minecraft Zombie Mods
Welcome to the Zombie Mods and Addons category of MCPE-GAME. Here you will find a great list of the most popular and recent Minecraft Zombie Add-ons update daily by ours.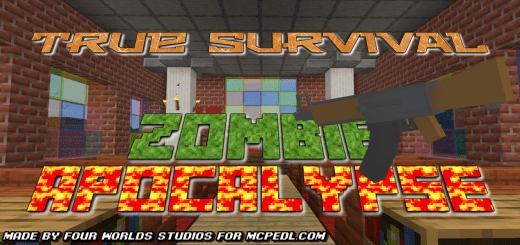 Смертельный вирус захватил мир Minecraft. Некоторые существа были убиты мгновенн, Все остальные стали… Зомби.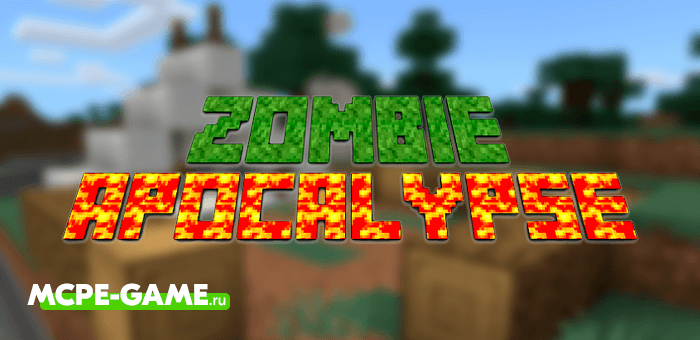 This is a great Minecraft Zombie Apocalypse mod that adds new mobs, weapons, NPCs and various buildings to the game. Survive in a dangerous world alone or with your friends!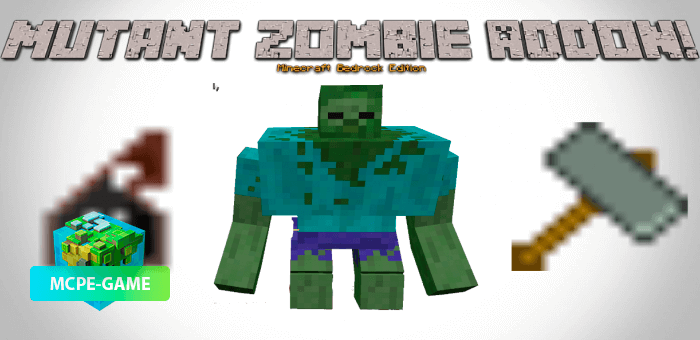 With the Mutant Zombie Add-on you will get a real monster in Minecraft, capable of destroying entire villages with peaceful inhabitants in one blow. Zombie Mutant will be a new boss, the battle with which will be a real challenge. But if you win, you will be generously rewarded!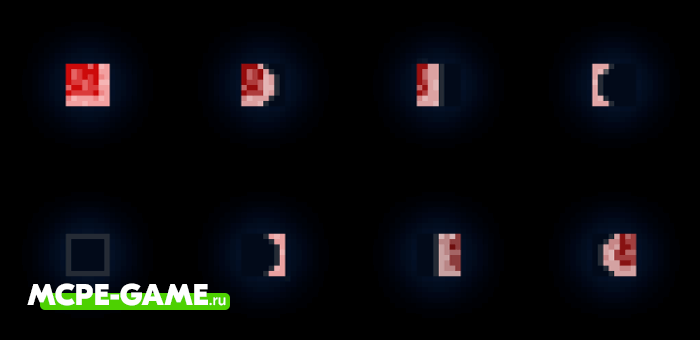 With Zombie Blood Moon Add-on you can add a blood moon mode to the game, during which a real zombie apocalypse comes to Minecraft! Dangerous dead will appear in groups, have more health, increased running speed and stronger attacks. Will you be able to survive at least one night during the blood moon?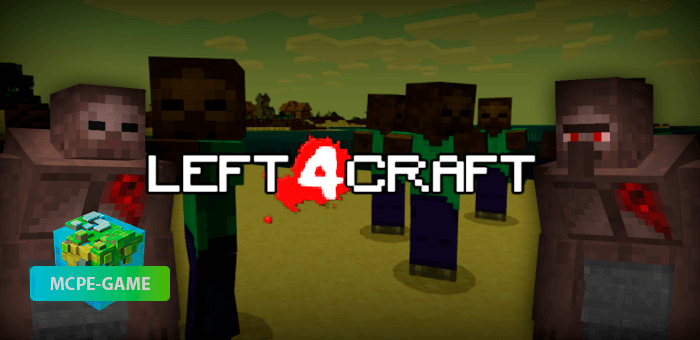 Left 4 Craft Add-on will turn the world of Minecraft PE into a real zombie apocalypse, adding a large number of the most dangerous living dead to the game! Will you be able to stand up to crowds of zombies, among which there will be zombie clowns, exploding dead, crawling legless, powerful bosses and other zombies that once were living humans.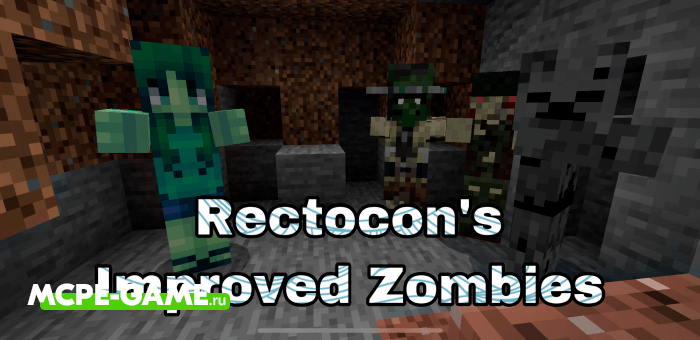 Do you want to add more new types of zombies to the world of Minecraft PE? The Improved Zombies Add-on makes it easy, because there are walking dead for every taste – resurrected civilians, former military, raised from the dead drowned, former beauties, and even Herobrin!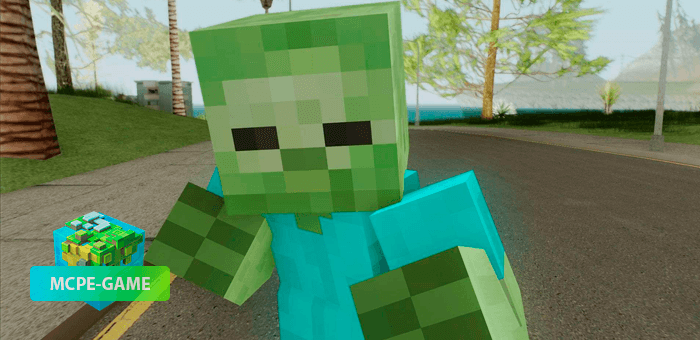 The transformation mod in Minecraft PE I'm A Zombie will allow you to become a real zombie and experience all the complexities of being a living dead person. For example, you will no longer be able to appear on the surface of the world during the daytime, because the sunlight will cause damage. But you can stay underwater as long as you want, because zombies don't need oxygen!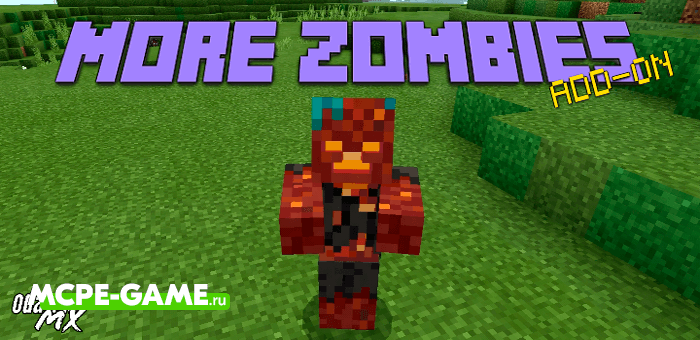 More Zombies Add-on adds to Minecraft at once 8 species of unique reanimated dead, with their own abilities and habitats! Now even diamonds will be guarded by a particularly tough species of infected, and straw zombies will be waiting for you in the meadows!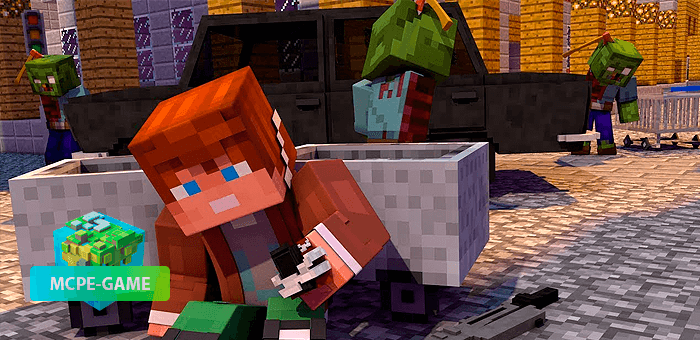 SpaghettiJet's ApocalypseZ is a global Minecraft zombie apocalypse mod with weapons, military vehicles, new mobs and useful survival items! Find yourself in the world after being infected with an unknown virus, rescue civilians, destroy the living dead and marauders along with the military. Choose your weapon, build your own base, and fight to the last against the zombie mobs!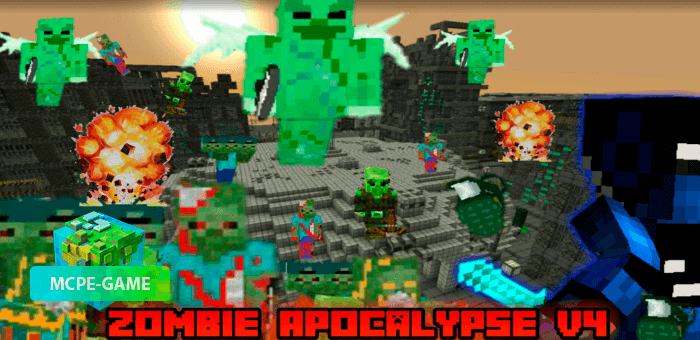 With this mod in Minecraft PE will begin a real zombie apocalypse and a dangerous virus will spread throughout the game world, leading to infections and the emergence of new types of zombies. Will you be able to survive in a world full of dangers, fighting off the crowds of infected using new weapons?