Minecraft Airplane Mods
Welcome to the Airplane Mods and Addons category of MCPE-GAME. Here you will find a great list of the most popular and recent Minecraft Airplane Add-ons update daily by ours.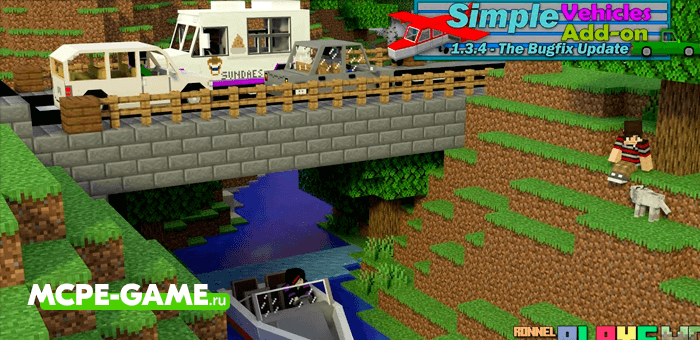 Simple Vehicles – Large car Add-on for Minecraft PE, adding more than 35 different vehicles and vehicles to the game! Here you will find cars, trucks, buses, fire and police cars, planes, helicopters, motorcycles, bikes and even gyroscooters! By installing this mod, you can play on the server with your friends and you no longer have to look for additions to the cars, because these cars from the set Simple Vehicles will be enough for everyone!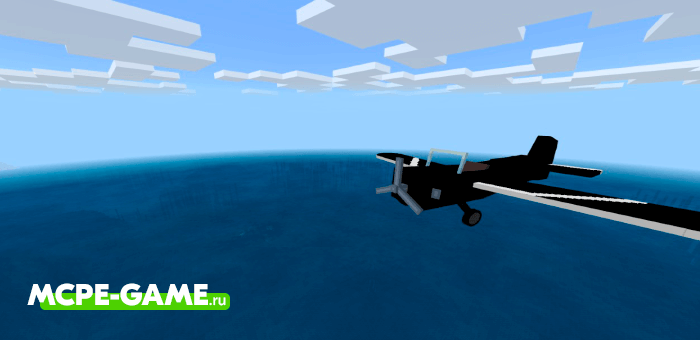 Add to the game a simple airplane that you can fly around the world of Minecraft Pocket Edition and admire the incredibly beautiful scenery and landscapes from a bird's eye view! This airplane mod has a crafting recipe available even in survival mode.
If you've watched the TV series Rick and Morty, then you probably remember the multifunctional starship that Rick created with his own hands from various junk. Now you can go on your own adventure through different worlds by getting behind the wheel or steering wheel of this space cruiser, recreated in Minecraft PE based on the cartoon series.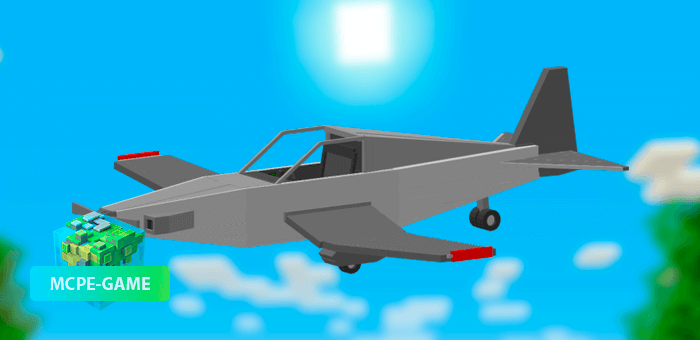 Want to move quickly from one point to another? Download the Alpha Z1 Airplane Add-on for Minecraft PE. The lightweight model is designed for one character. Easy controls and no refueling!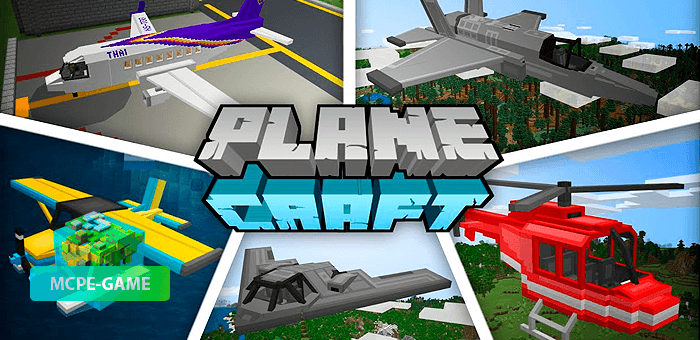 PlaneCraft is one of the best aircraft addons in Minecraft Pocket Edition, adding a large number of aircraft to the game. Each model of planes and helicopters has its own animations of propellers, blades and engines, as well as unique sounds while driving on the runway or directly in the air. You can also release landing gear, drop bombs from military aircraft and much more!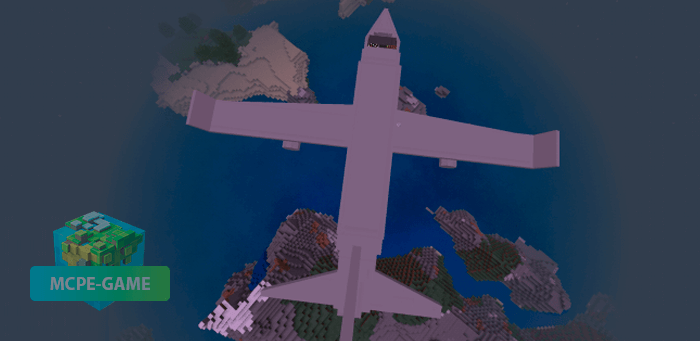 Luxury Plane is a modern private superjet for status players who are used to value their time! The superjet has a luxurious cabin in diamond and velvet red colors, ready to accommodate up to 8 players. The pilot will also be delighted to control your aircraft in the detailed cockpit.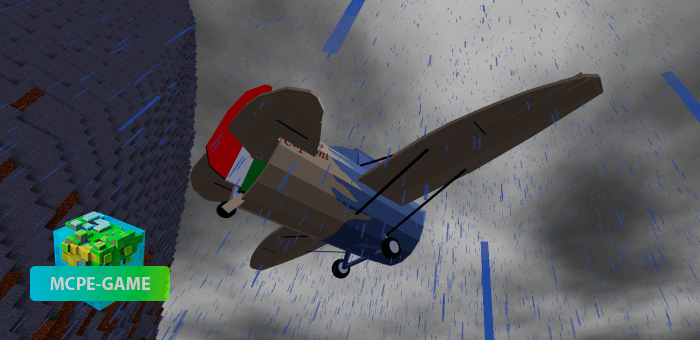 Feel like a test pilot at the controls of the experimental Stipa Caproni aircraft created by Italian design engineer Luigi Stipa. This unusually shaped aircraft has been restored from archive photographs, can accommodate 2 players and reaches an average flight speed.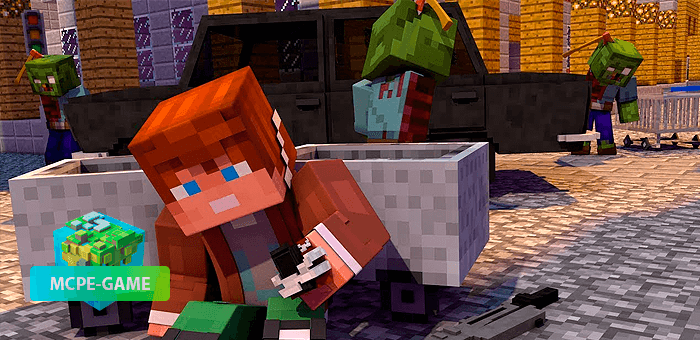 SpaghettiJet's ApocalypseZ is a global Minecraft zombie apocalypse mod with weapons, military vehicles, new mobs and useful survival items! Find yourself in the world after being infected with an unknown virus, rescue civilians, destroy the living dead and marauders along with the military. Choose your weapon, build your own base, and fight to the last against the zombie mobs!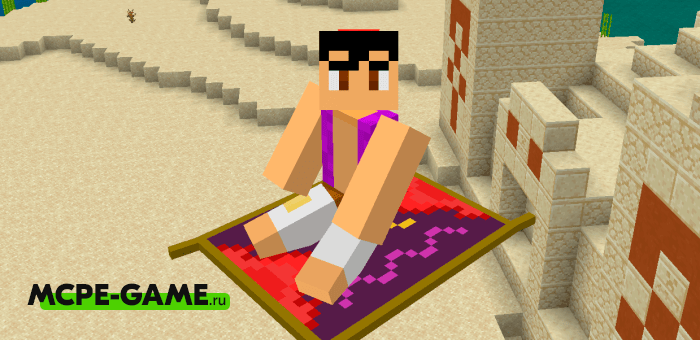 Conquer the world of the game and explore every corner of the vast Minecraft world on the magic flying carpet! Take to the skies and dive your enemies, quickly reach your palace and feel like Aladdin from the cartoon of the same name!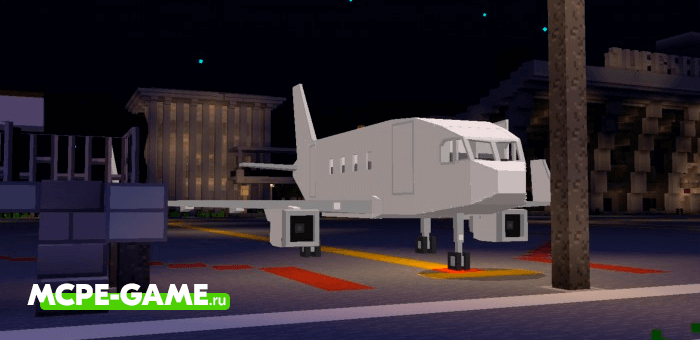 With the Airliner Addon you can add a large passenger airliner to the game and become a civil aviation pilot. The plane accommodates up to 10 players at a time and has unique animations.