Minecraft Military Mods
Welcome to the Military Mods and Addons category of MCPE-GAME. Here you will find a great list of the most popular and recent Minecraft Military Add-ons update daily by ours.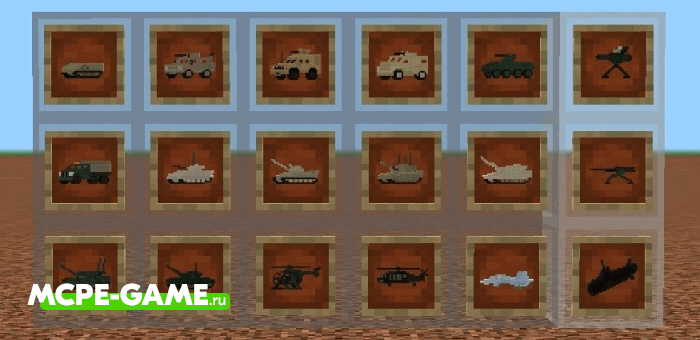 Want to add military vehicles of armies of the USA, Russia, Germany and other countries to Minecraft? WarVehicles Add-on is a great choice! Here you'll find tanks, helicopters, armored personnel carriers, aircraft, and even a nuclear submarine!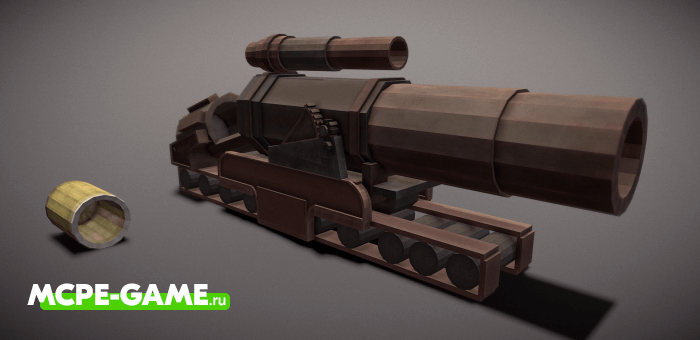 ArtilleryCraft Addon is a real military mod for Minecraft, which adds artillery pieces to the game!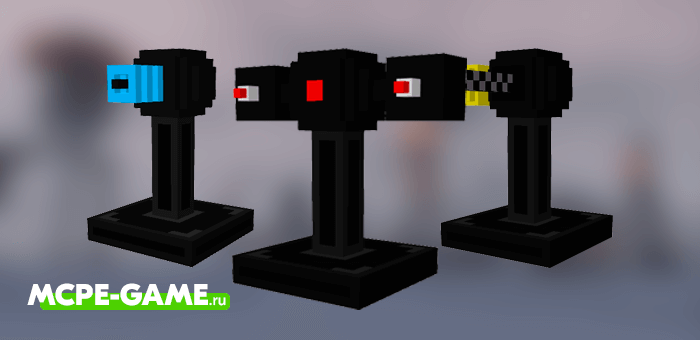 Turrets Addon adds 5 types of turrets to Minecraft Bedrock Edition! You will be able to install a machine gun, laser, flamethrower, rocket launcher, or turret releasing lightning. With this mod you will always be well protected!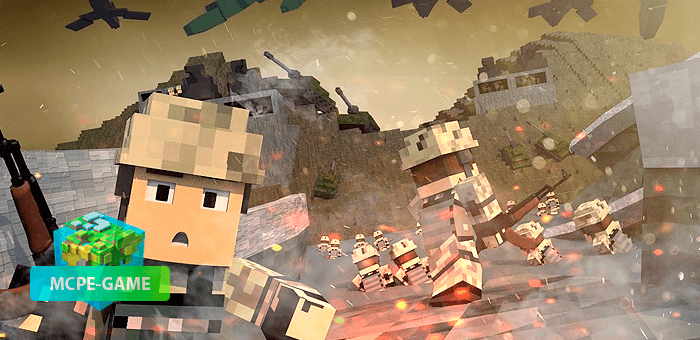 World War II is a global war add-on for Minecraft PE that adds weapons, vehicles, vehicles and soldiers of the German and American armies from World War II. Have a grand battle between the two armies on the battlefield, while fighter jets and bombers fly overhead and enemy heavy equipment shoots at your fortifications! This is one of the best World War II mods for Minecraft PE.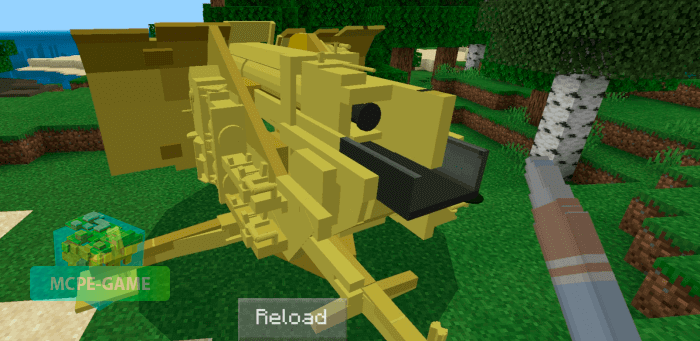 Artillery Add-on for Minecraft for Android and iOS adds real artillery guns to the game – cannons, howitzers and anti-aircraft guns! Each gun can be loaded with shells and fired at any target. If you have already added tanks or other war mods to the game, cannons will be a great addition to the military base.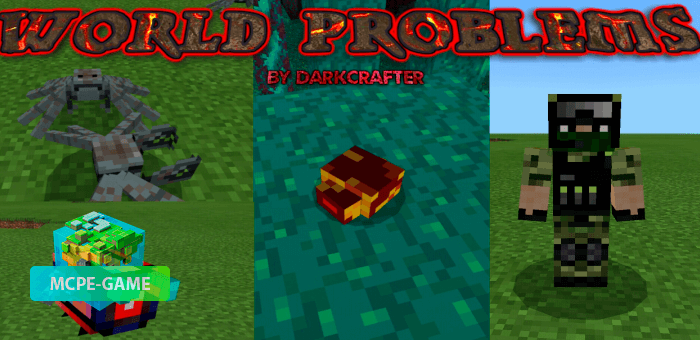 World Problems is a great military add-on for Minecraft PE, adding firearms, soldiers and new mobs to the game. Now you will be able to travel through the world of the game in the company of new companions, which can become soldiers, an army general or an ordinary girl. And new weapons, such as gun or M16 automatic rifle, will help in the fight against dangerous mobs and robot drones!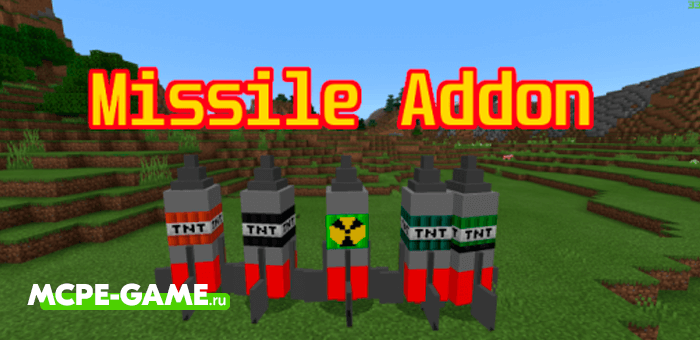 Missile Addon mod will add 5 types of different missiles to the game, with which you will not only be able to confront even the strongest enemies, but also to move the chunk or level the ground. This nuclear weapon mod will appeal to all fans of military paraphernalia in the game!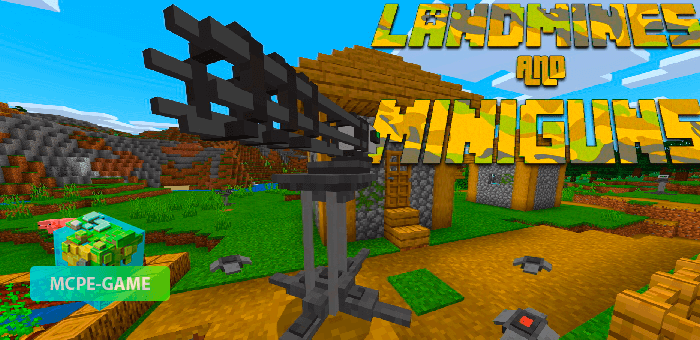 Want to protect your military base from any enemies? With this military mod for Minecraft PE, you can add rocket launchers, land mines, and minigun 6-barrel machine guns to the game! Now even the heaviest military equipment, be it a tank or a helicopter, won't be able to approach your base, let alone zombies or soldiers!
Download Rocket Launchers, Landmines and Miniguns! Add-on for Minecraft PE 1.17 / 1.16+
Landmines.mcaddon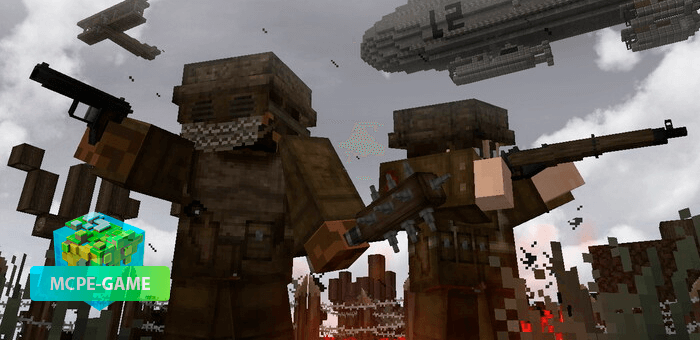 The D-DAY WW2 Addon for Minecraft Pocket Edition will add military vehicles and firearms from World War II to the game. You will have access to military vehicles, landing boat and military aircraft, as well as a large number of weapons of the German and American armies – machine guns, rifles, pistols and grenades.
Download D-DAY WW2 Add-on for Minecraft PE 1.17 / 1.16+
MDDWW2.mcaddon