Minecraft Buildings Maps
Welcome to the Buildings Maps category of MCPE-GAME. Minecraft Buildings Maps are the maps that add new levels and locations in game. Here you will find a great list of the most popular and recent Buildings Maps, update daily by ours.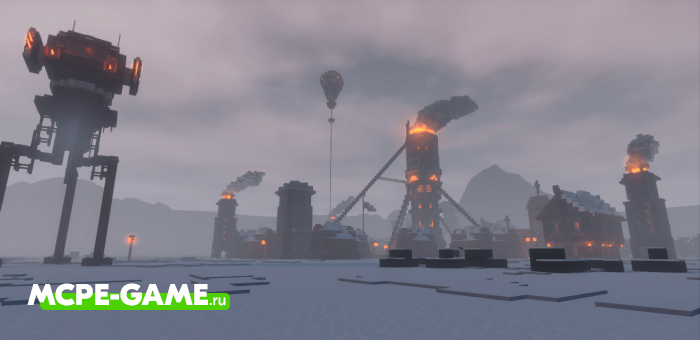 The Frostcraft map allows you to become one of the survivors in a world where a climatic disaster has occurred. The temperature on Earth has plummeted to its lowest levels and now you can only survive in places like your colony.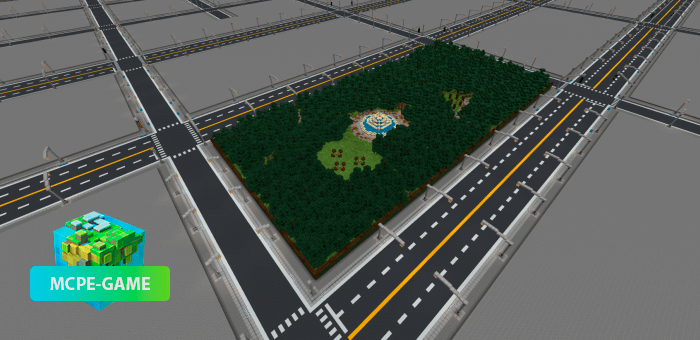 City Template is a preset map, which is a template for building your own city. It represents pre-marked areas for the construction of buildings of any complexity, around which roads with lighting and traffic lights have already been created. If you dream to build a modern dream city, a map with a territory layout will help you do it much faster!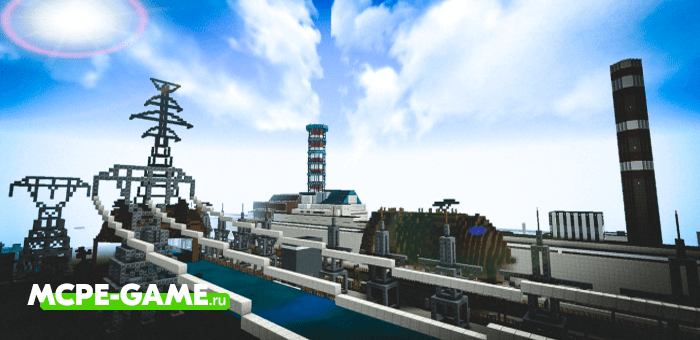 The Chernobyl Nuclear Power Plant map will allow you to get to the territory of the Chernobyl Nuclear Power Plant, where the largest accident in the history of nuclear power took place in 1986. Get to the closed territory and visit the most significant places!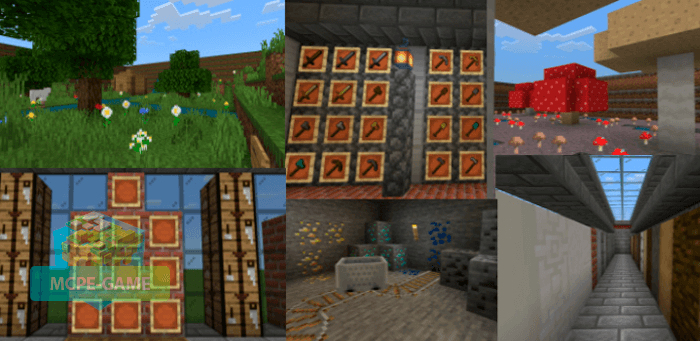 This map is created for all fans of frequent changing texture packs in the game. The authors have created a huge polygon, where they collected all the items, blocks and even full-fledged versions of mini-biomes available in the game. The animal enclosure deserves special attention, where you can meet all the monsters from Minecraft!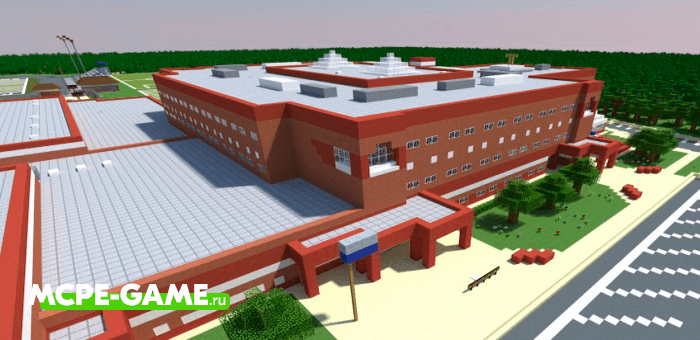 The Middle School map is a modern high school in Minecraft with 45 classrooms, a gymnasium, and other facilities. You can hold meetings or student performances in the auditorium! Take on the roles of principal, teacher, and student, or just play hide-and-seek with your friends!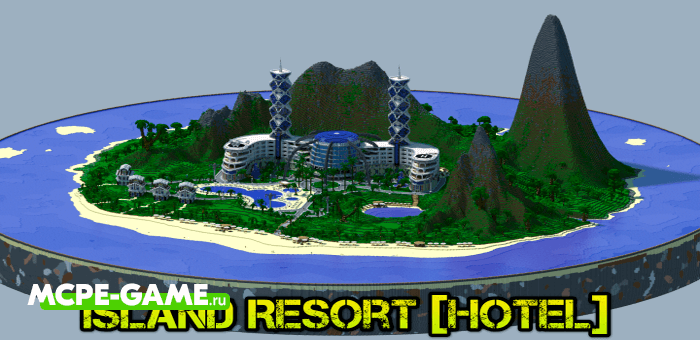 Visit a private resort hotel on a remote island by downloading the Island Resort map for Minecraft! Choose the most luxurious accommodation, sunbathe by the pool, jog along the coast, or visit restaurants and bars!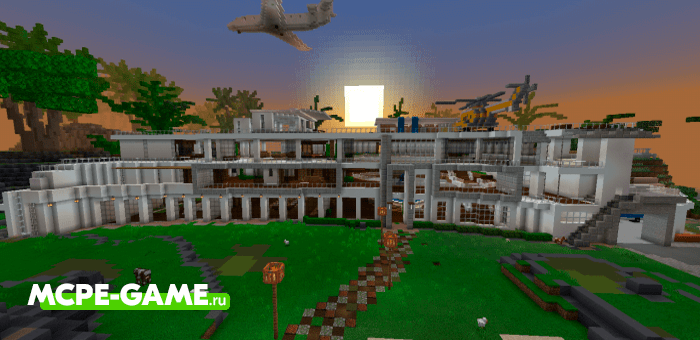 Want a break from fighting or searching for resources? Minecraft map Millionaire's Mansion Island lets you own your own island with a huge modern mansion! Watch the sea rise at dawn, throw a pool party, or just enjoy the tranquility of your own island.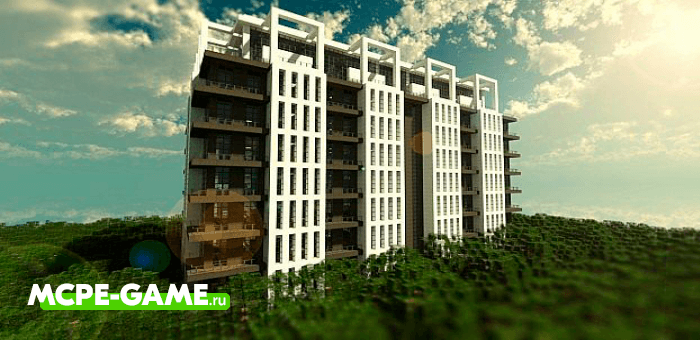 Do you want to live in a luxury home near the sea? This luxury house with apartments, or rather, apartments will make your dream come true! Choose from 10 different types of apartments and settle down in your own apartment on the Minecraft map Stylish Apartments.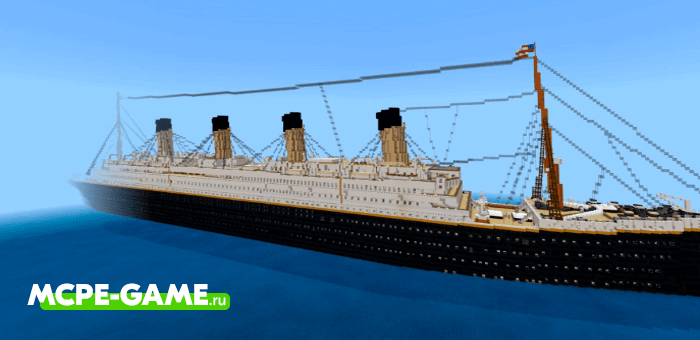 Get aboard the legendary British transatlantic steamer and explore every corner of the Titanic. On this map, you can not only explore the ship, but also play hide-and-seek with your friends or other game mode!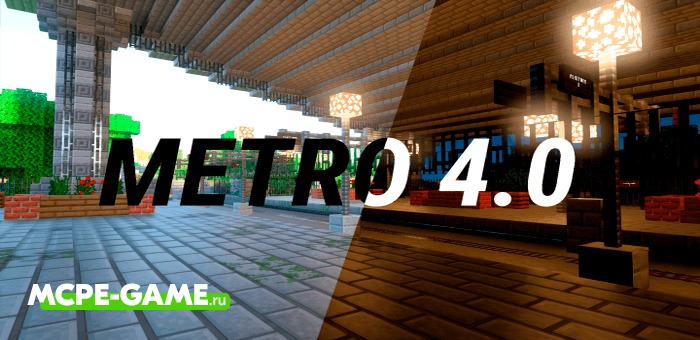 Metro 4.0 is the largest subway map for Minecraft, consisting of more than 10000 blocks of rails. Metro has 26 ready-made stations, aero express and tram tracks. The map with ready-made subway can be a great start to build your own modern city!