Minecraft NPC Mods
Welcome to the NPC Mods and Addons category of MCPE-GAME. Here you will find a great list of the most popular and recent Minecraft NPC Add-ons update daily by ours.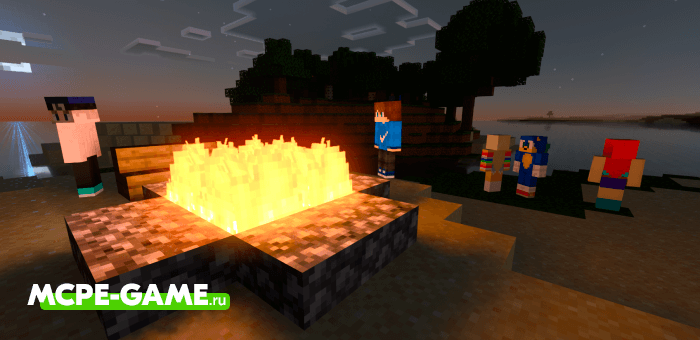 Tired of wandering the dark dungeons alone? Built a huge house, but not enough people in it? Ki Player Addon will add NPCs to the game, who will gladly become your partners in the game!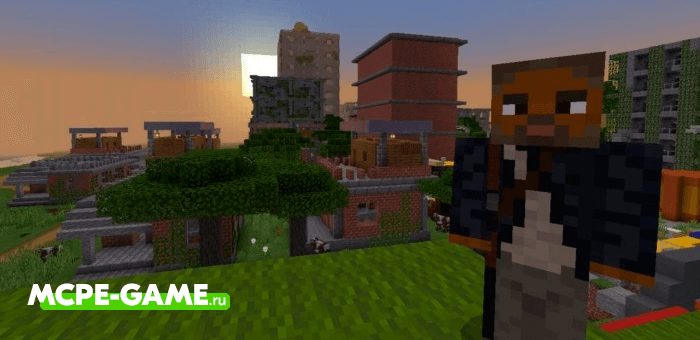 If you've seen the movie I Am Legend, this mod of the same name will allow you to become one of the survivors of a destroyed world. Find Robert Neville, Sam's dog, and try to avoid the infected mutants!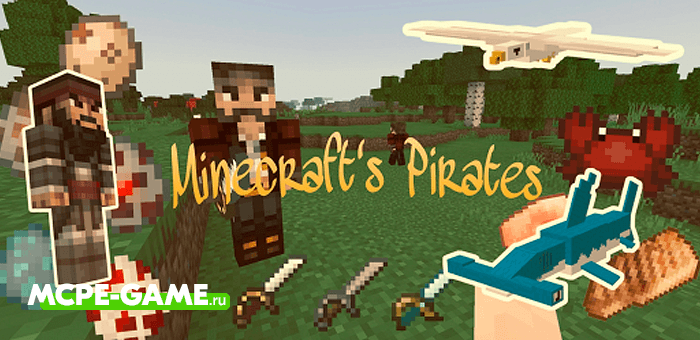 By installing this mod you will add to the world of Minecraft Pocket Edition pirates, a new boss, various mobs and creatures, as well as weapons. Go on a sea adventure to explore new lands!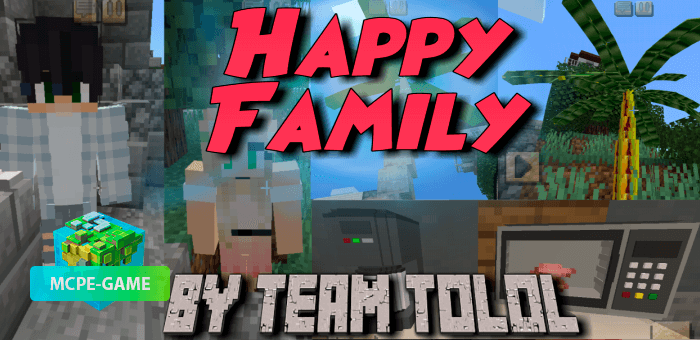 Happy Family addon for family in Minecraft Pocket Edition that will allow you to take care of your residents, get married, start a family and have children! By creating a new unit of society, your soulmate will be able to help you in cooking and resource extraction. And to make your family in MCPE even happier, you can get new pets.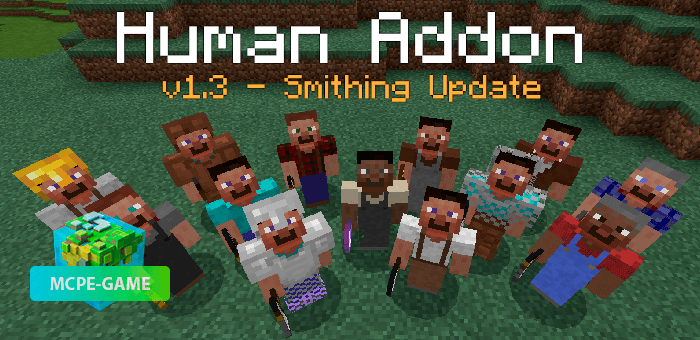 With the Human Addon you will be able to add inhabitants to the game and assign them a variety of professions! Build your own medieval city or castle and put blacksmiths, archers, farmers, fishermen and other people in it. And of course, you'll be able to trade with each of these NPCs and buy various items specific to their profession from them!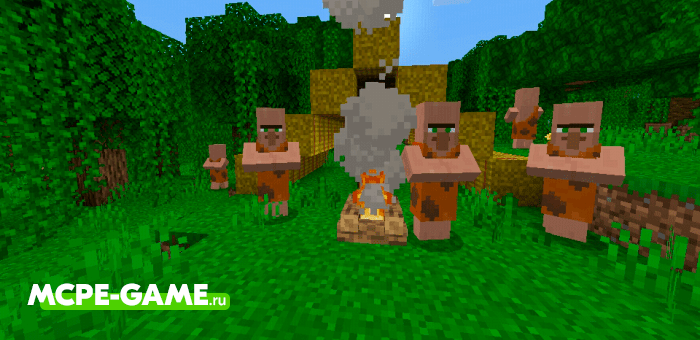 Caveman Buddy is a Minecraft inhabitants mod that adds savages and Aztecs to the game, who will live in their tribes. New NPCs can go hunting, wage wars between tribes, and even hunt dinosaurs from other mods!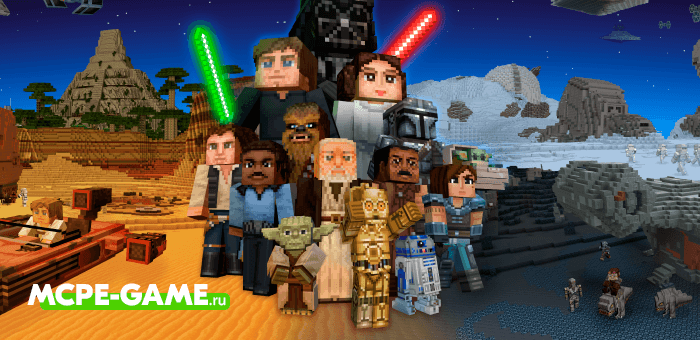 The Prequel Trilogy – Star Wars Add-on for Minecraft, with which you can add to the game all the main characters of the Star Wars saga, as well as the main weapon – laser swords! It remains to choose the side of good or evil and fight for peace in the galaxy!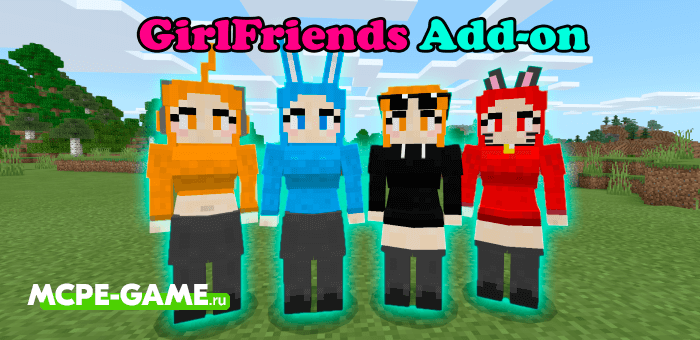 Girl Friend is a small add-on for Minecraft PE in which you'll be able to have a romantic relationship with one of the 4 beautiful girls. Meet the love of your life, propose your hand and heart to her, and then go explore the vast expanses of the game together!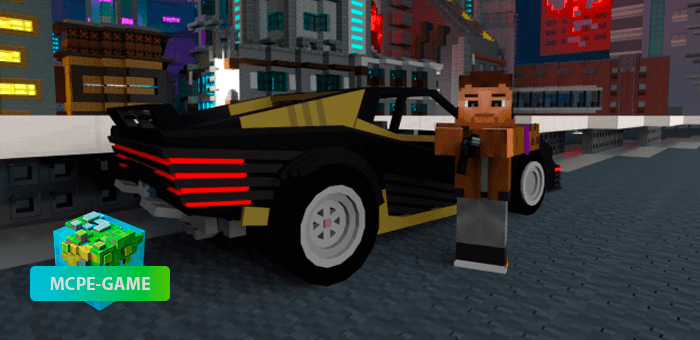 Hey chumba, ready to head to Knight City and meet your favorite heroes on your smartphone screen? Then the sliver with Cyberpunk 2077 Add-on on Minecraft PE is already waiting for you to install it! Here you'll find everything you need – Car V, Johnny Silverhand, Jackie and new weapons!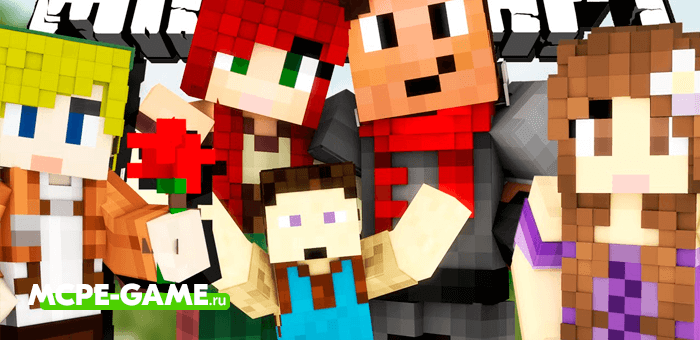 Fenix Family – A great family, relationship and kids mod for Minecraft Bedrock Edition, adding over 60 new characters to the game with which you can enter into a relationship! Take care of NPCs, compliment them, give them gifts, create your own family, have a child and raise it. Now you're sure to have a lot to do in the game!