Minecraft Fireguns Mods
Welcome to the Fireguns Mods and Addons category of MCPE-GAME. Minecraft Fireguns Mods are the mods that add new items, blocks and other stuff in game. Here you will find a great list of the most popular and recent Fireguns Add-ons update daily by ours.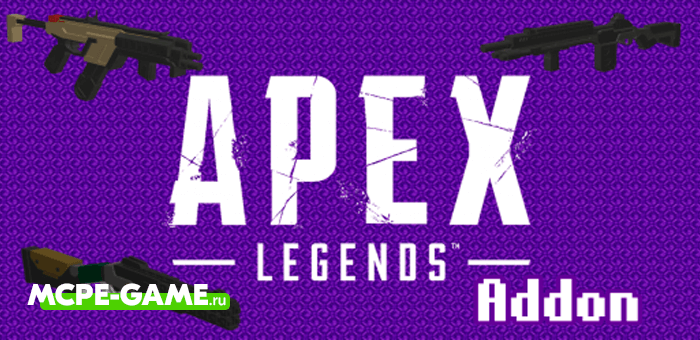 Download the Apex Addon for Minecraft PE and add three future weapons from the game Apex Legends!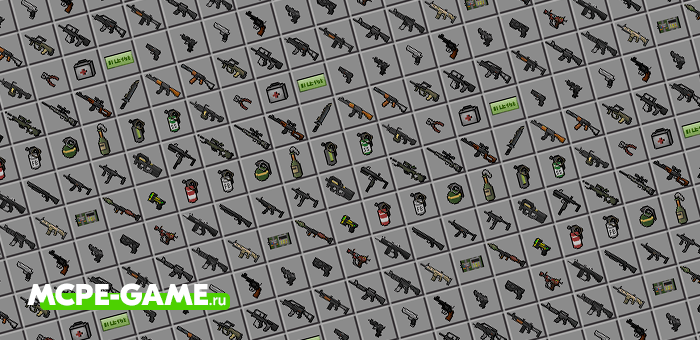 With Minecraft Actual Guns Lite Add-on you can add only the most popular weapons to the game, without unnecessary elements like crafting, ammo and reloading. The lightened version of the mod is suitable for all players who want to get a weapon mod without the extra hassle!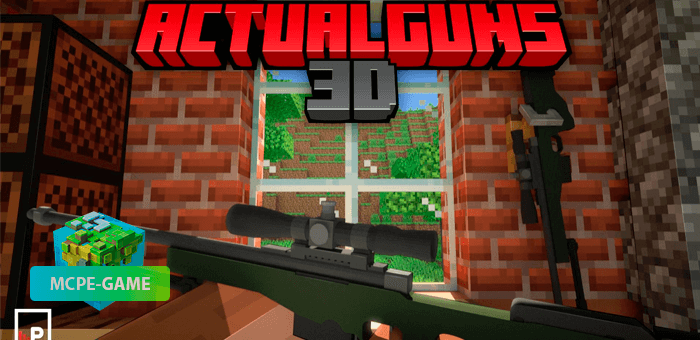 The ActualGuns 3D firearms mod will add sniper rifles, pistols, submachine guns, shotguns and even grenades to the game! Each weapon model from the mod is maximally detailed and has unique animations, from the process of reloading and firing, to aiming and moving with the weapon. If you're looking for a small and high-quality weapon mod for Minecraft PE, we recommend installing it!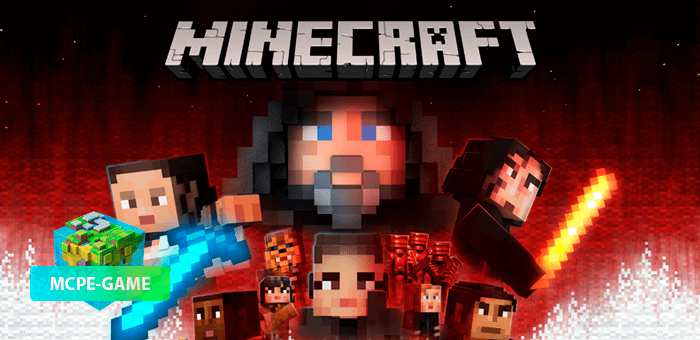 Lightsaber Sequel – Minecraft mod for Star Wars swords and various blasters and assault rifles! Here you will find almost all of the weapons from Star Wars and can use them in the game!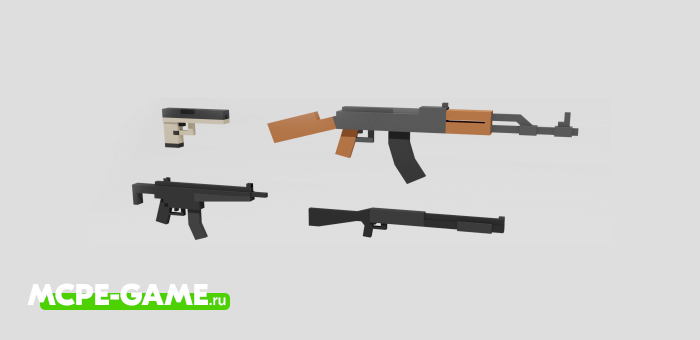 This small add-on will add 4 types of firearms in 3D to Minecraft. Once installed, you will be able to use Glock, MP5, AK47 and M3 shotgun.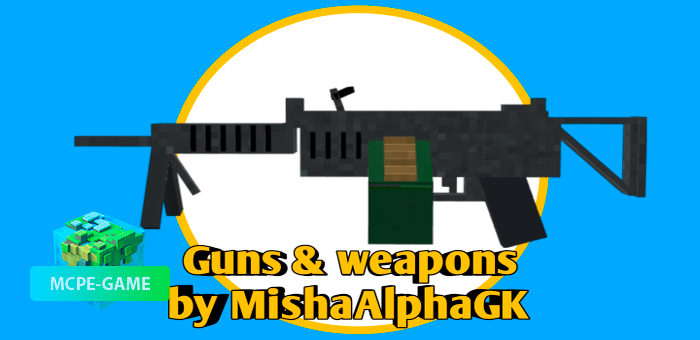 3D Guns & Weapon Add-on for Minecraft PE, which adds to the game 13 types of weapons, among which there are machine guns, pistols, sniper rifles and shotguns. All weapons have their own animations and great detailing. And there is a powerful sword from DOOM!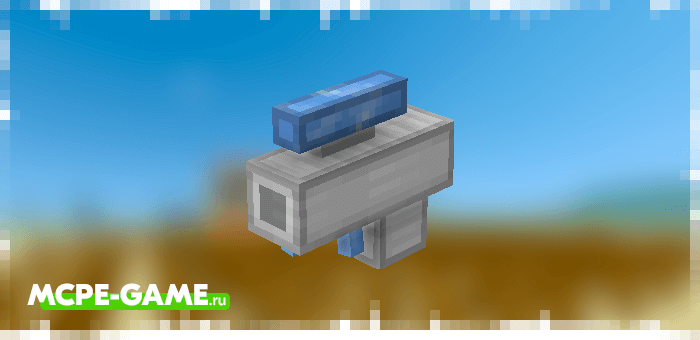 Survival Guns Add-on will add to Minecraft useful survival weapons, among which is a mining gun, destroying any block, a gun that shoots dynamite, flamethrower, teleporter and many other weapons.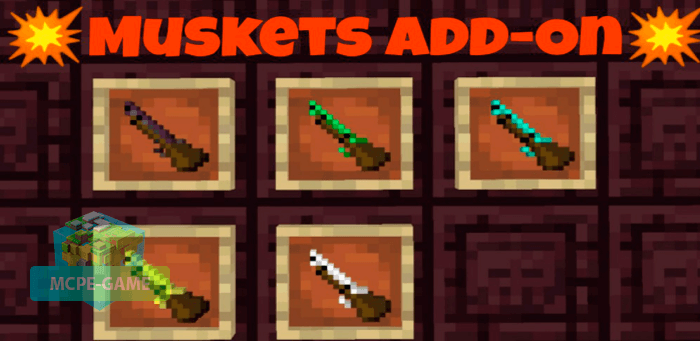 Muskets Add-on adds to the game an ancient weapon known throughout the world – muskets. There are 5 types of muskets available for crafting, differing in damage and durability. You will need gunpowder to shoot, so make sure you have it beforehand!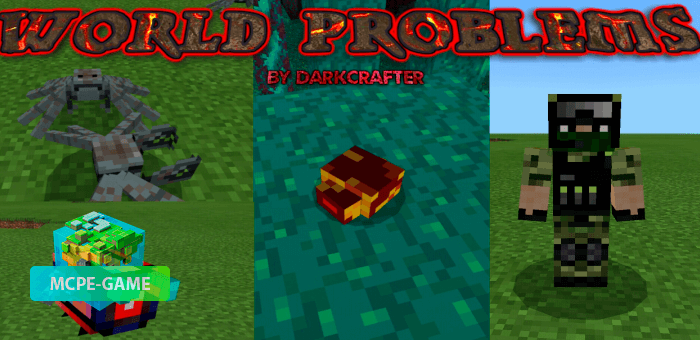 World Problems is a great military add-on for Minecraft PE, adding firearms, soldiers and new mobs to the game. Now you will be able to travel through the world of the game in the company of new companions, which can become soldiers, an army general or an ordinary girl. And new weapons, such as gun or M16 automatic rifle, will help in the fight against dangerous mobs and robot drones!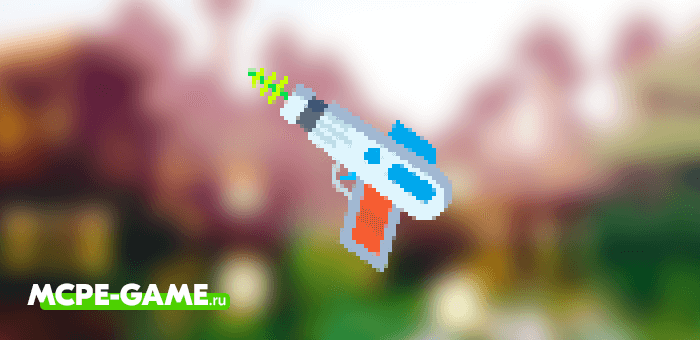 The Resizer Gun Add-on will add a gun to Minecraft that allows you to increase or decrease any creatures and players! Turn your friends into Lilliputians, and the mobs into huge giants! Shoot everyone and change their size!