Minecraft Medieval Maps
Welcome to the Medieval Maps category of MCPE-GAME. Minecraft Medieval Maps are the maps that add new levels and locations in game. Here you will find a great list of the most popular and recent Medieval Maps, update daily by ours.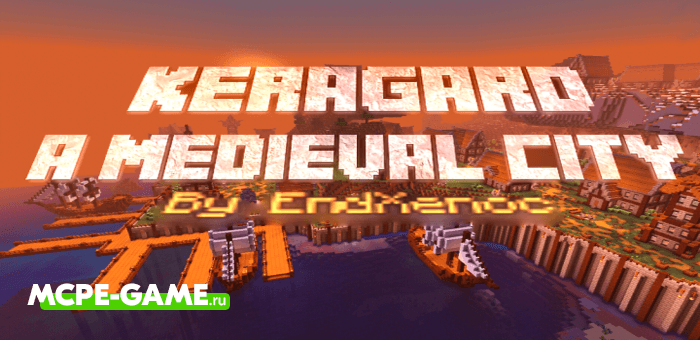 Experience the Middle Ages with a visit to the large port city of Keragard. Visit the king's castle, stroll through the incredibly beautiful streets of the city and peek into each house, with its unique interior!
In this map you will be able to get inside a medieval castle surrounded by powerful walls with automatically opening gates. On the territory of the fortress you will have access to various houses of the inhabitants, in which you will be able to find unique interiors and understand what profession they belong to. This incredibly beautiful castle-fortress can become your home in the Minecraft PE world!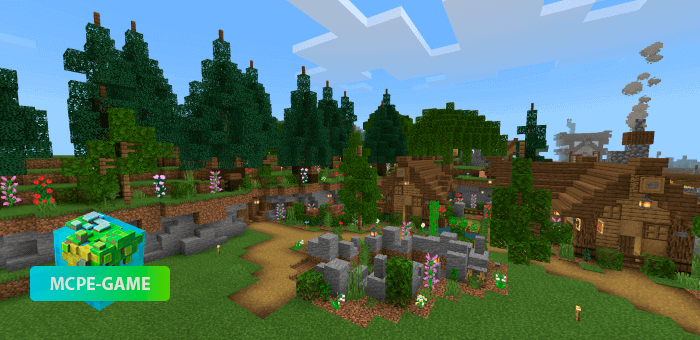 Dive into the world of the Middle Ages on the Medieval Village map for Minecraft PE! Here you'll find a large number of beautiful buildings, mines for resource extraction, residential huts, shopping plaza and more. The Medieval Village map is great for single player playthroughs as well as for role-playing with other players.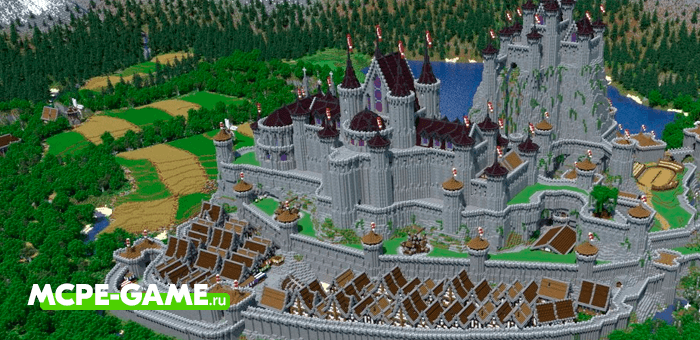 Snowcoal's Medieval Kingdom is one of the best medieval maps for Minecraft, representing a huge kingdom! In this map you will find an incredibly beautiful castle, 4 villages, dense forests, fields, mines and even catacombs. The total area of the kingdom is more than 2 million blocks, and at the same time, you will not find here the same buildings or interiors of buildings!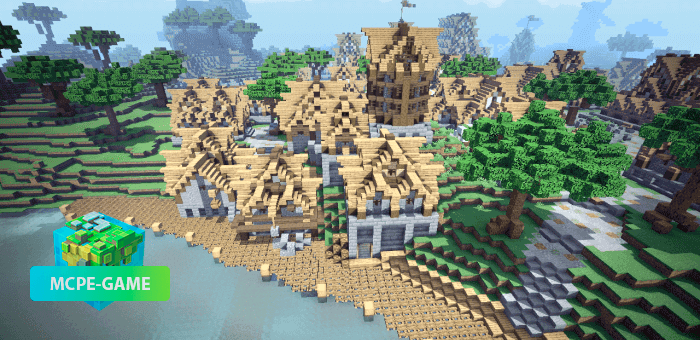 The Medieval Village Map is an incredibly beautiful medieval village where you can walk along the residential houses, get to the central square, visit the market, the pier, the mill and much more. Every house, path and even the trees on this map have been hand-built and the buildings have unique interiors and you can walk into them!