Minecraft Bird Mods
Welcome to the Bird Mods and Addons category of MCPE-GAME. Here you will find a great list of the most popular and recent Minecraft Bird Add-ons update daily by ours.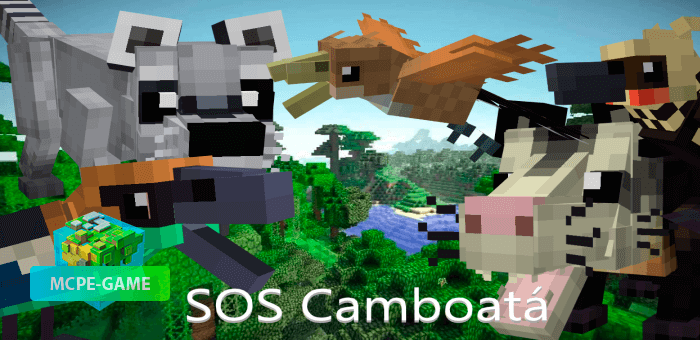 The SOS Camboata mod is a call for help to protect the Brazilian forest, which is home to hundreds of animals, birds and plants, from deforestation. By creating his mod that adds 3 species of new birds and 2 species of animals, the author wants to highlight the problem of forest destruction as widely as possible and asks all Minecraft PE players to sign the petition.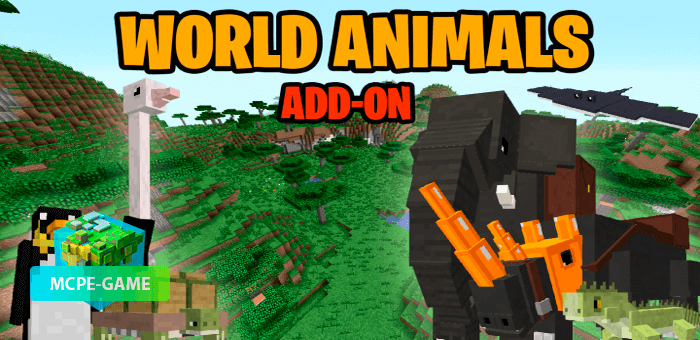 World Animals is one of the best and biggest animal add-ons on Minecraft PE, adding animals from around the world to the game! Now your game world will be populated with various animals, most of which you can tame and use as pets or riding animals. The mod adds to the game both inhabitants of the land and the underwater world, and we strongly recommend this mod to install to all players!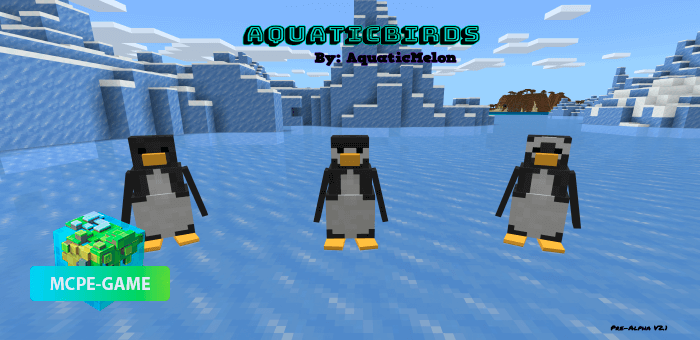 Penguins are birds, so we can safely say that AquaticBirds is a bird mod for Minecraft Bedrock Edition that will inhabit winter biomes. And you will be able to tame and even breed them in the game!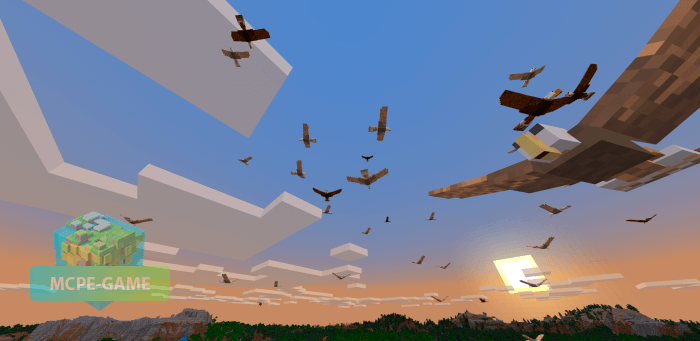 The Hawks, Crows and Seagulls Add-on adds three new bird species to Minecraft PE, each in a different biome. Keep in mind that these are birds of prey that will attack the player if he enters their territory! The bird mod brings the game world to life and adds variety to the gameplay.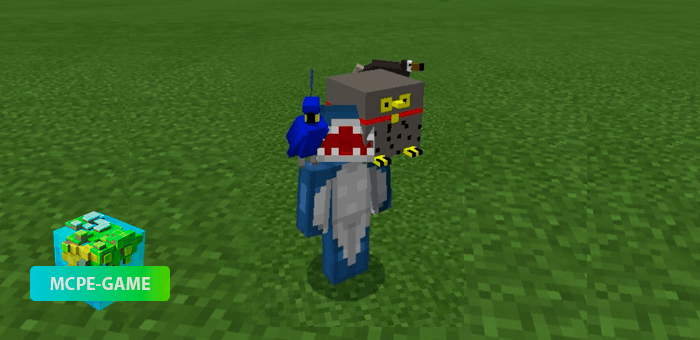 BirdsPlus – A great bird mod for Minecraft Bedrock Edition with which you can add dodos, owls, kiwi, ducks, eagles and other bird species to the game! Most of the feathered representatives can be tamed, and some you can even put on your shoulder and travel around the game world with them.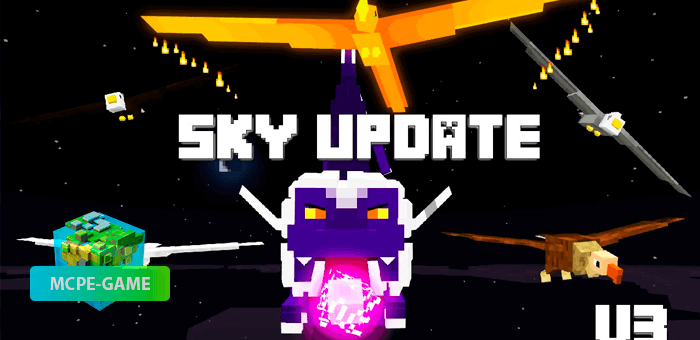 Sky Update is a bird mod for Minecraft PE that adds fictional and real-life birds to the game – eagles, gulls, vultures, phoenix and Chinese dragon. The latter, is quite a difficult boss, with which you will be able to fight. With this add-on you will be able to diversify the animal world of the game and add new inhabitants in the sky.