Minecraft Items Mods
Welcome to the Items Mods and Addons category of MCPE-GAME. Minecraft Items Mods are the mods that add new items, blocks and other stuff in game. Here you will find a great list of the most popular and recent Items Add-ons update daily by ours.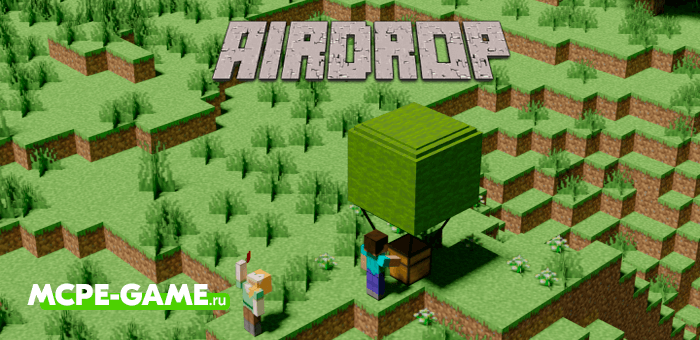 Want to be able to summon support from the air in the form of a chest of valuable cargo that will land where you fire a flare? The Airdrop mod will add such a feature to the game, and you'll be able to play with friends in PUBG or Hunger Games-style survival mode!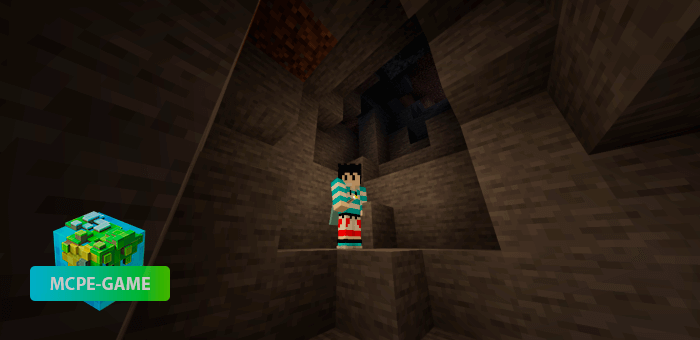 Dynamic Lighting is a mod for Minecraft PE that adds a glowing torch to the game and the ability to use any glowing block as a dynamic light source. Taking a glowing torch in hand, you can travel the world of the game at night or explore caves, not worrying about the fact that the torches will run out at the most inopportune moment. In addition, the lighting mod adds a miner's helmet to MCPE, wearing which you can illuminate the area around your character and mine resources or fight with enemies!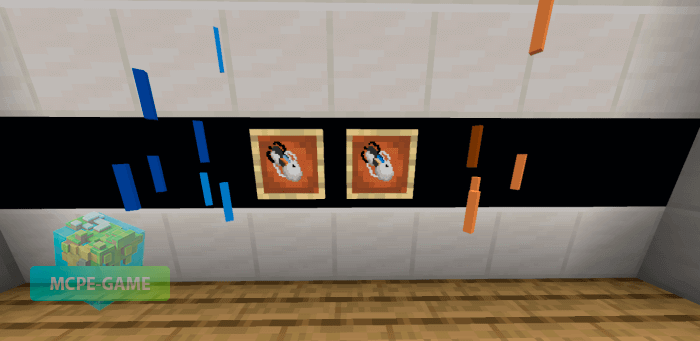 Create your own portal gun and move between portals anywhere in the Minecraft world! You can put teleporters in the house and mine, and quickly extract resources, actions are limited only by your imagination. For example, you can quickly pass parkour maps, create portals. And especially for fans of Rick and Morty, there is a version with green portals from the cartoon.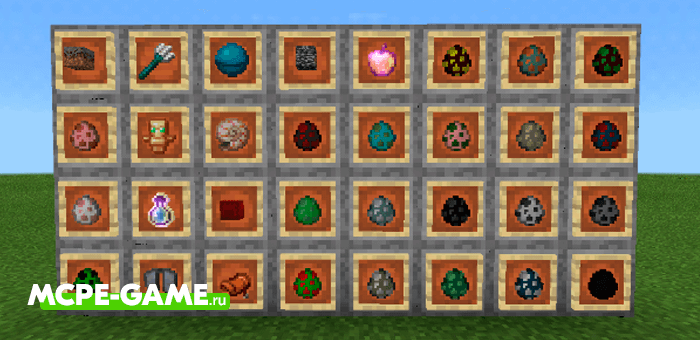 With the Crafting of Egg Generator and Items Add-on, you'll get the ability to Craft Eggs to summon mobs in Minecraft, as well as other secret items that have no recipes, without using the creative game mode!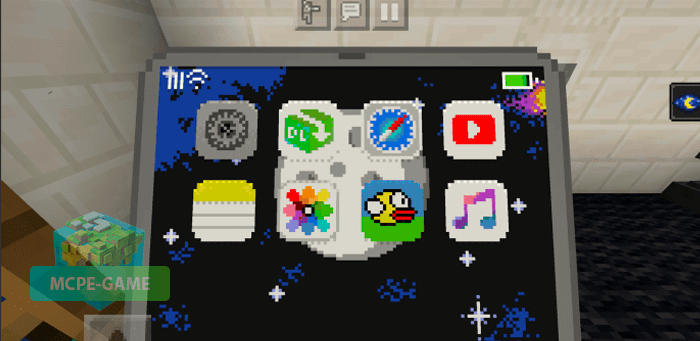 MinePhone is a revolution in the world of phones in Minecraft! This smartphone has a great ergonomic design that allows you to hold it comfortably in a square hand. And built-in applications will please everyone – Flappy Bird game, notes for recording the most important things and a built-in player for listening to music!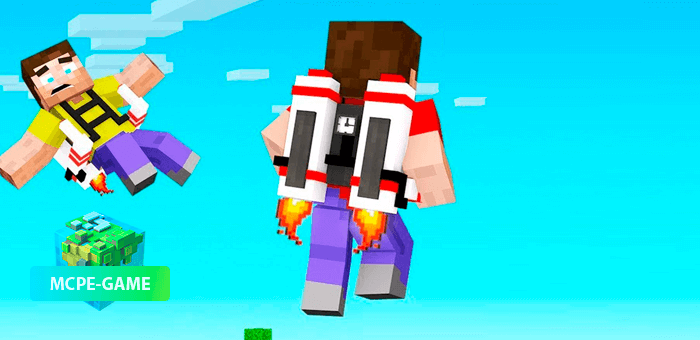 Add 3 versions of jetpacks to the game by installing the Better Jetpack mod! Get the ability to fly a jetpack in Minecraft PE and travel through the game world by air. You no longer have to go around obstacles, because now you can simply fly over them!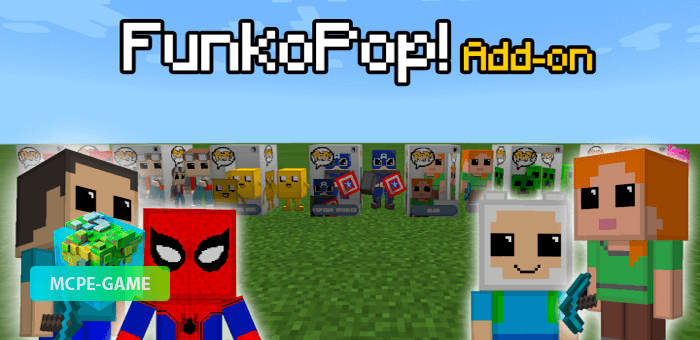 With the Funko POP! Add-on you can add popular toys of various cartoon, movie and game characters with big heads to Minecraft PE. Decorate your home with new decor items!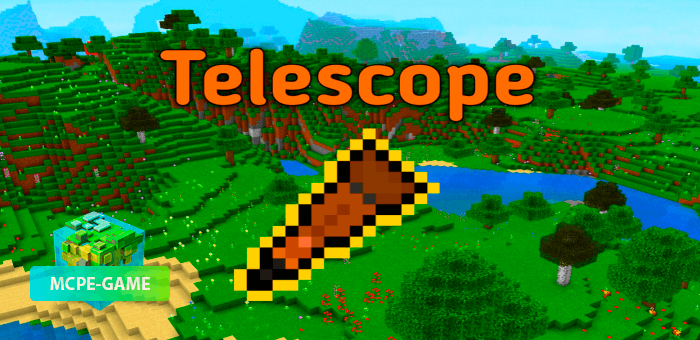 With the Telescope Add-on, you'll be able to use the telescope in Minecraft PE and look far away through it! Use the telescope to find resources or new locations for building buildings, detecting mobs and other purposes.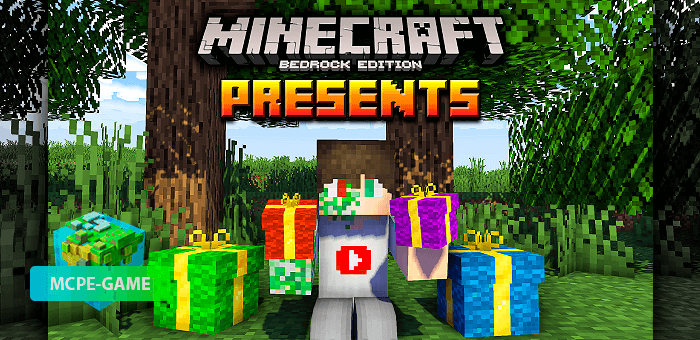 Give your friends gifts, with or without the Presents Add-on on Minecraft PE! Add colorful gift boxes to the game, where you can put any items and give them to your friends on the server or use as a decoration of your home.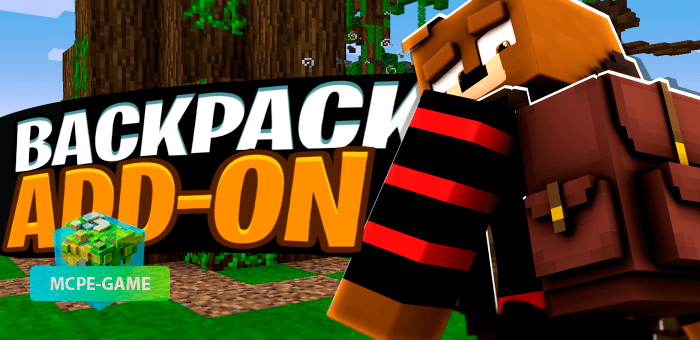 Add a backpack add-on to Minecraft that lets you carry items on your back and transport them around! Assemble your survival essentials, stack them backpacks, strap them tightly together, and embark on an unforgettable adventure. Additionally, you can paint the backpacks your favorite color and lock them so other players can't retrieve them.