Minecraft Item Mods
Welcome to the Item Mods and Addons category of MCPE-GAME. Here you will find a great list of the most popular and recent Minecraft Item Add-ons update daily by ours.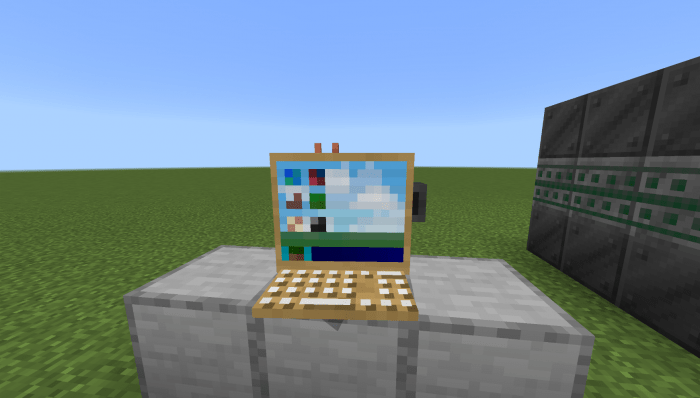 Хотите свой личный ПК в Minecraft? Нusana909's Computers Addon 1.0.0 станет идеальным решением этой затеи!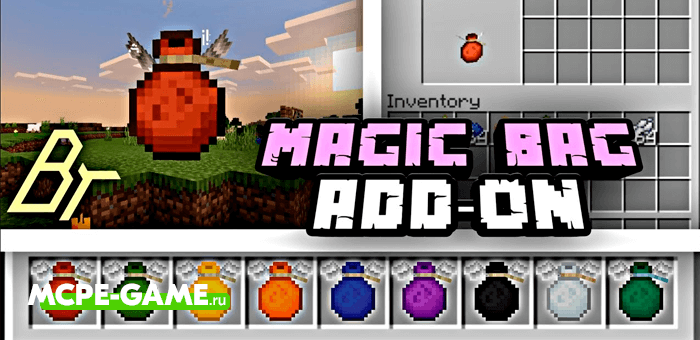 Magic Bag is a small mod that adds a useful pet to the game. He will always follow you and will be able to store any items you put into him.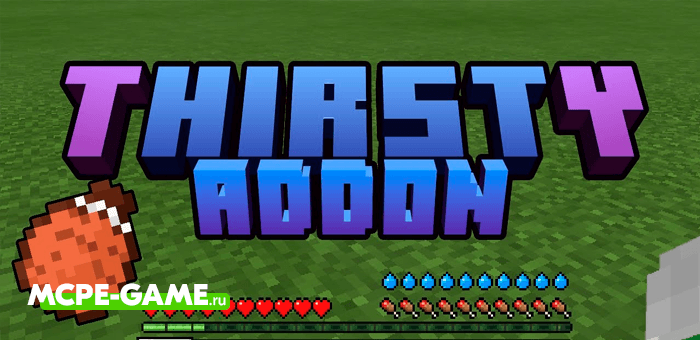 Thirsty Addon will make the game more realistic and interesting. Now your in-game character will need to drink, similar to hunger. And for the extraction of clean drinking water you will be able to create unique items!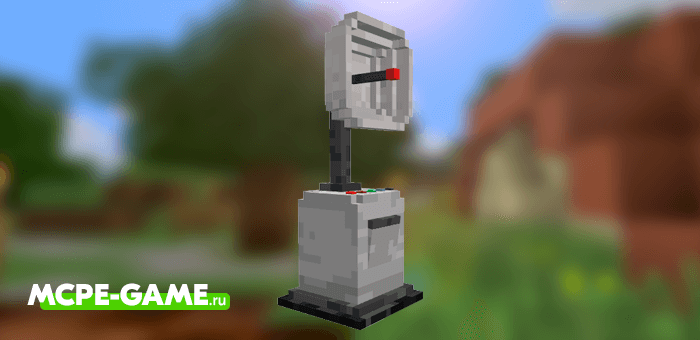 With this add-on you will be able to control the weather and cause various cataclysms – rains, earthquakes, lava explosions and much more!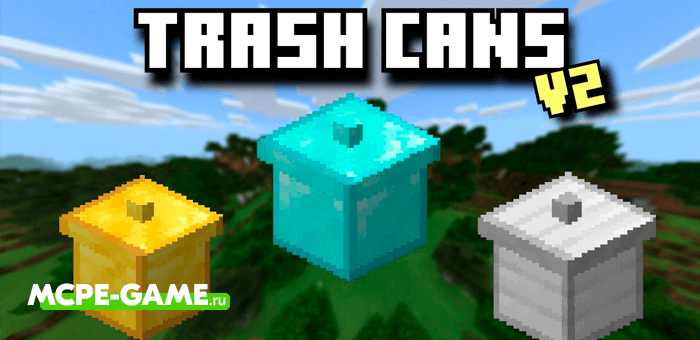 This add-on adds special trash bins to Minecraft, where you can put unnecessary items and resources to quickly dispose of them. Forget about the lava pits that you could fall into along with the trash!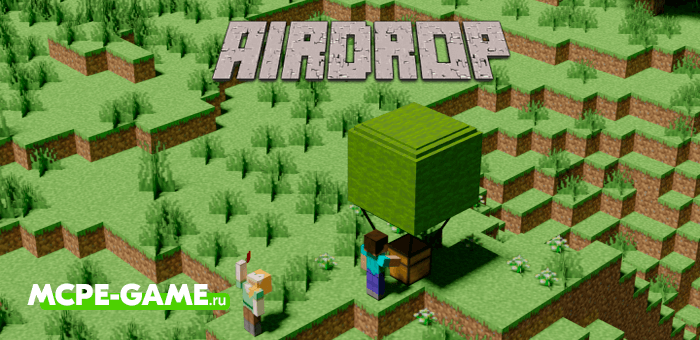 Want to be able to summon support from the air in the form of a chest of valuable cargo that will land where you fire a flare? The Airdrop mod will add such a feature to the game, and you'll be able to play with friends in PUBG or Hunger Games-style survival mode!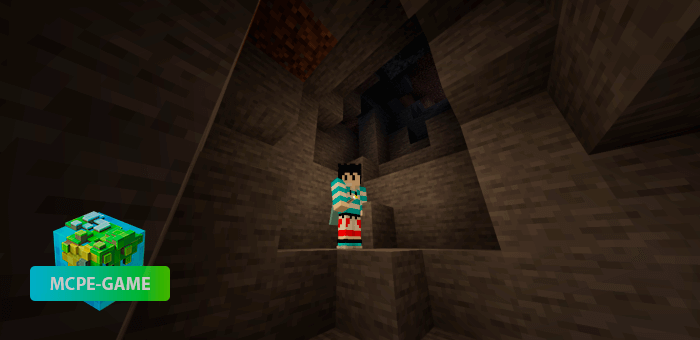 Dynamic Lighting is a mod for Minecraft PE that adds a glowing torch to the game and the ability to use any glowing block as a dynamic light source. Taking a glowing torch in hand, you can travel the world of the game at night or explore caves, not worrying about the fact that the torches will run out at the most inopportune moment. In addition, the lighting mod adds a miner's helmet to MCPE, wearing which you can illuminate the area around your character and mine resources or fight with enemies!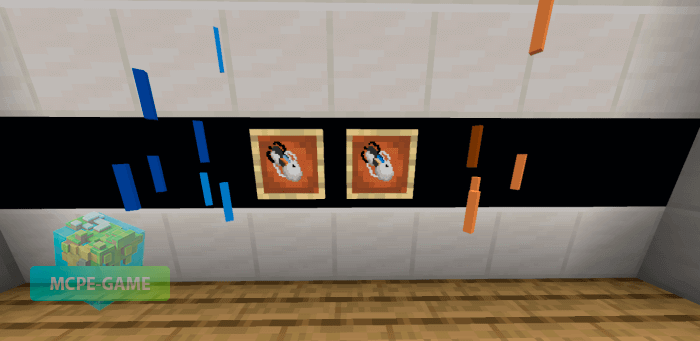 Create your own portal gun and move between portals anywhere in the Minecraft world! You can put teleporters in the house and mine, and quickly extract resources, actions are limited only by your imagination. For example, you can quickly pass parkour maps, create portals. And especially for fans of Rick and Morty, there is a version with green portals from the cartoon.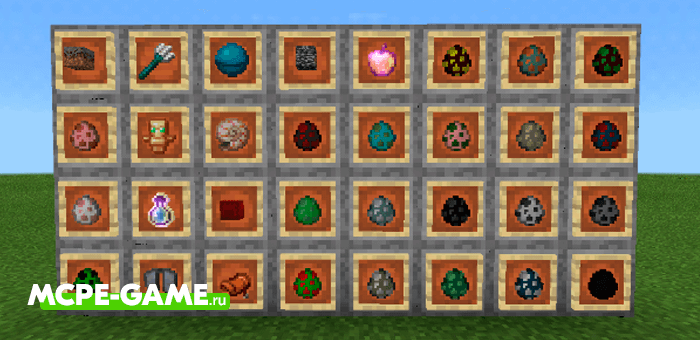 With the Crafting of Egg Generator and Items Add-on, you'll get the ability to Craft Eggs to summon mobs in Minecraft, as well as other secret items that have no recipes, without using the creative game mode!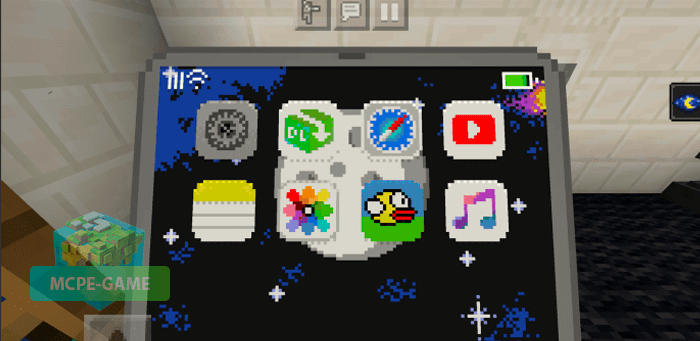 MinePhone is a revolution in the world of phones in Minecraft! This smartphone has a great ergonomic design that allows you to hold it comfortably in a square hand. And built-in applications will please everyone – Flappy Bird game, notes for recording the most important things and a built-in player for listening to music!