Minecraft Furniture Mods
Welcome to the Furniture Mods and Addons category of MCPE-GAME. Minecraft Furniture Mods are the mods that add new items, blocks and other stuff in game. Here you will find a great list of the most popular and recent Furniture Add-ons update daily by ours.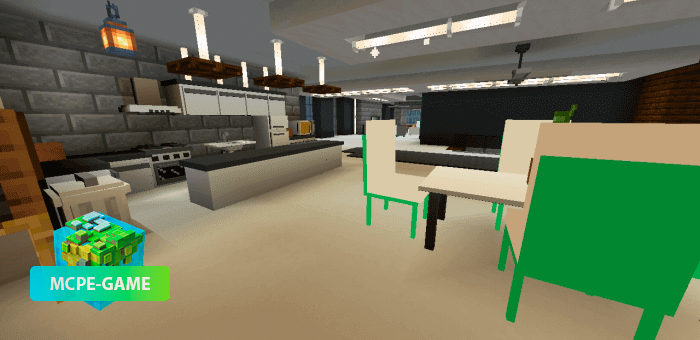 Loled Furniture is a new furniture and decoration Add-on for Minecraft Pocket Edition, currently adding more than 80 new items to the game to decorate your rooms. Here you will find various household appliances such as stoves, refrigerators and even a gamer's computer with 3 monitors, as well as furniture – chairs, chairs, tables and lamps for lighting. This decoration mod is constantly updated and the author tries to add more and more new decor items to the game!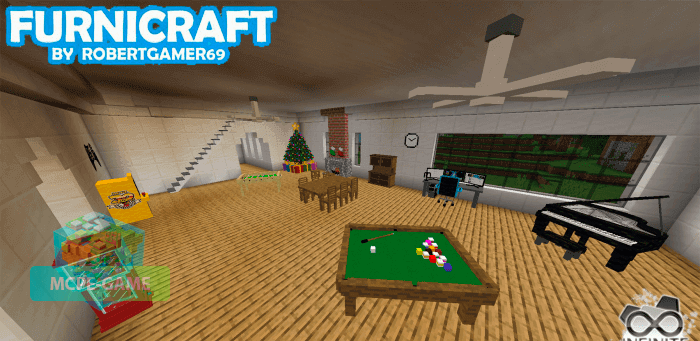 Furnicraft Add-on adds a huge amount of furniture and interior items to the game! Decorate your house and rooms with furniture, put refrigerator and stove in the kitchen, sofa and TV in the living room, shower and sink in the bathroom. And once you're done arranging your furniture, head to the nearest village, find yourself a wife and start a family right in Minecraft PE.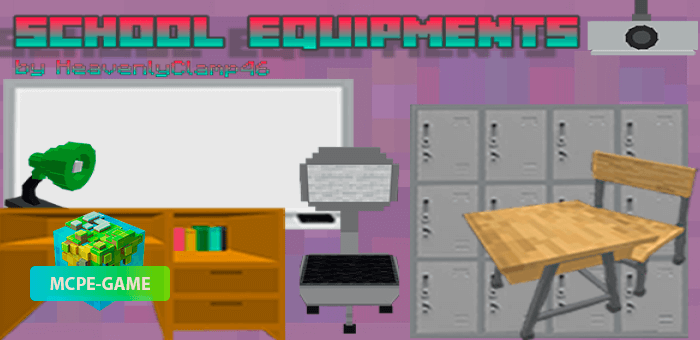 School Equipments is a mod for school furniture and decor items to build educational institutions in Minecraft PE. Here you will find a large number of desks, teacher desks, school boards, textbooks and lockers for personal belongings to build and decorate your own school or university in the game.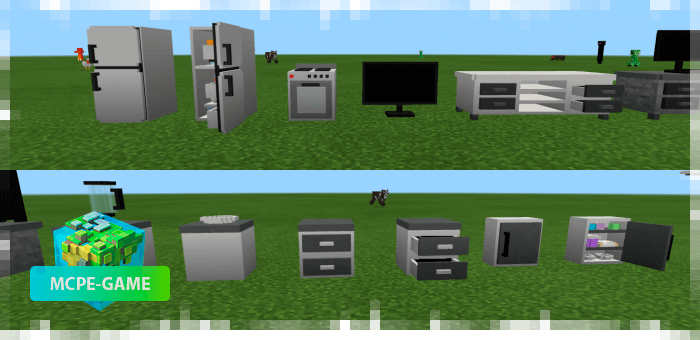 Peeps Furniture Add-on adds more than 50 modern furniture and decor items to the game for all rooms in the house. Now you will be able to decorate the living room and arrange armchairs, tables and sofas in it. The kitchen will have a cabinet, refrigerator, stoves and other kitchen utensils. And in the bathroom, you will be able to place sinks, showers and bathtubs.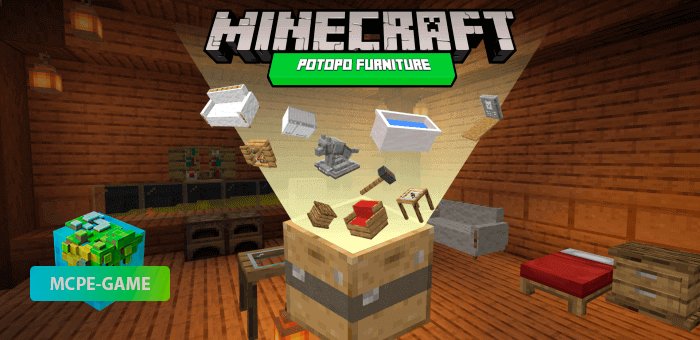 Potopo: Furniture is a global furniture and decoration add-on for Minecraft PE that adds a large number of new items to the game. Modular sofas in different colors, armchairs, bathroom furniture, appliances and much more await you after installing this mod! Decorate any room of your home with modern furniture!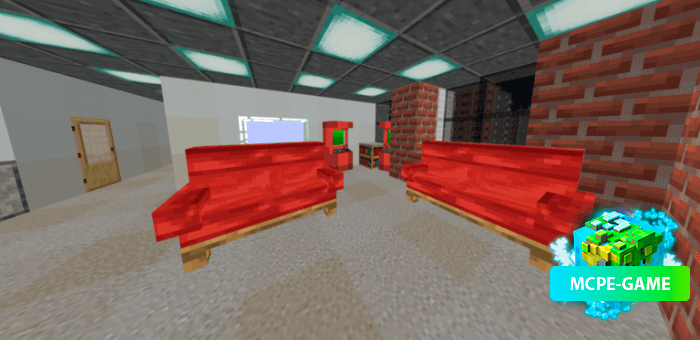 Furnilla Add-on adds a large number of new furniture to Minecraft PE, among which you can find tables, chairs, sofas, armchairs, as well as various decorative items and appliances, such as aquariums, TV, game consoles, lamps, fans and much more! But the most important feature of the mod is that it can work with any texture packs, changing the appearance of furniture under the general visual style of the game!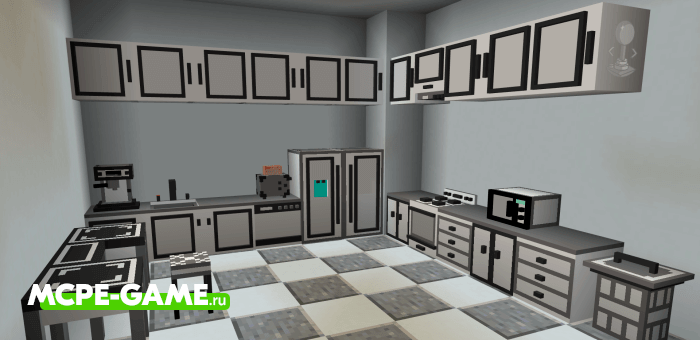 With Kitchen Appliances Add-on you will add more than 20 pieces of furniture and kitchen appliances to the game. Build a professional kitchen in a restaurant or furnish a room in your home. Either way, you'll find all the necessary items in this Minecraft mod!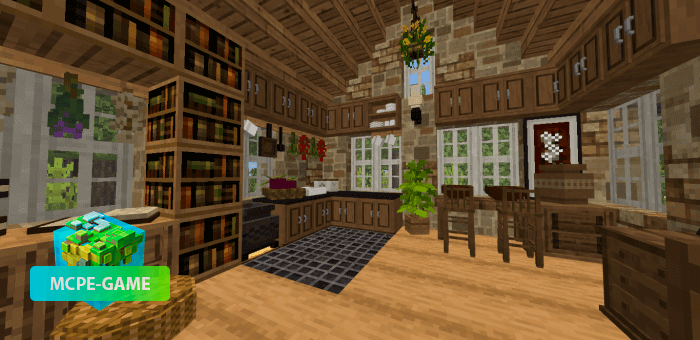 Ghoulcraft BE is a mobile-adapted version of the popular mod that adds a huge number of new pieces of furniture, decorations and decorations to the game. At the moment, chairs in different colors, kitchen hanging and floor cabinets, as well as upholstered poufs are available.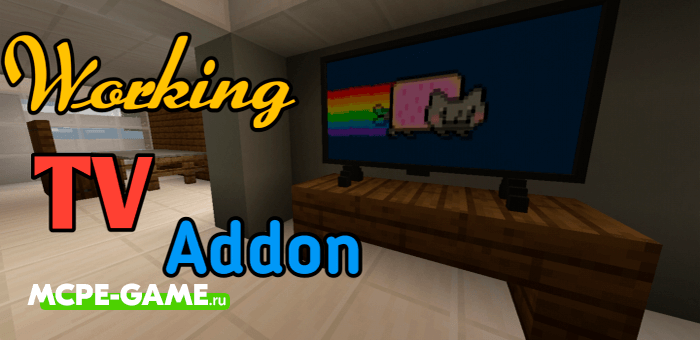 With the Working TV mod you'll add a modern widescreen TV with 4 channels to the game! Place it in any room of your building and stock up on popcorn.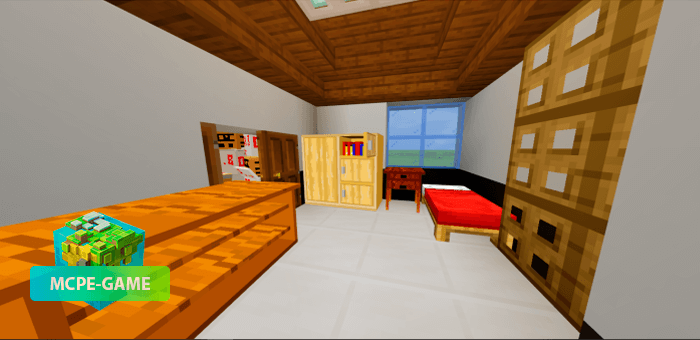 Agree, chests in a modern house look pretentious, and you have to store your diamonds somewhere. Realistic Storage Furnitures Add-on for Minecraft PE fixes this problem and adds modern furniture with the ability to store things and items in it. At the same time, the new cabinet will hold as many e items as 4 chests, which further saves space!