Minecraft Global Mods
Welcome to the Global Mods and Addons category of MCPE-GAME. Here you will find a great list of the most popular and recent Minecraft Global Add-ons update daily by ours.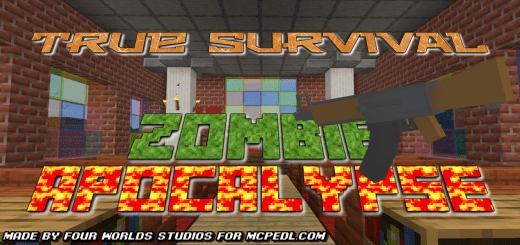 Смертельный вирус захватил мир Minecraft. Некоторые существа были убиты мгновенн, Все остальные стали… Зомби.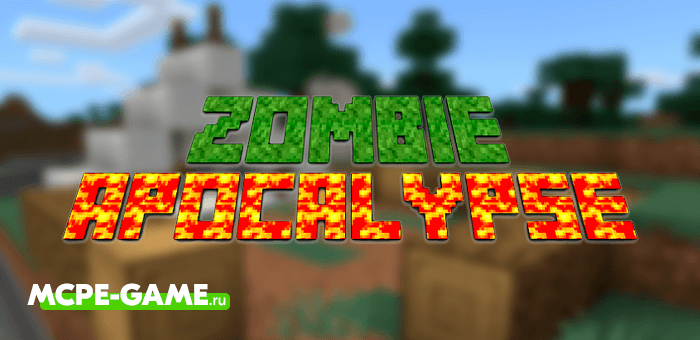 This is a great Minecraft Zombie Apocalypse mod that adds new mobs, weapons, NPCs and various buildings to the game. Survive in a dangerous world alone or with your friends!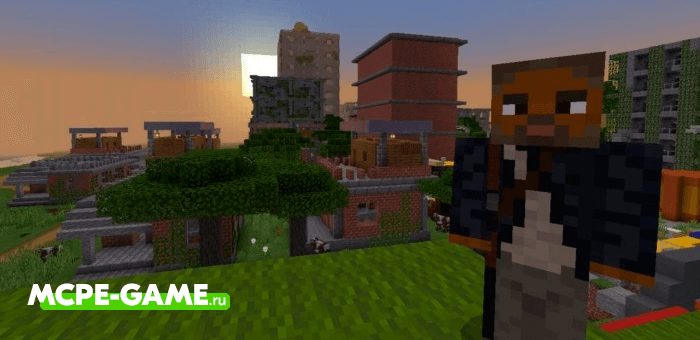 If you've seen the movie I Am Legend, this mod of the same name will allow you to become one of the survivors of a destroyed world. Find Robert Neville, Sam's dog, and try to avoid the infected mutants!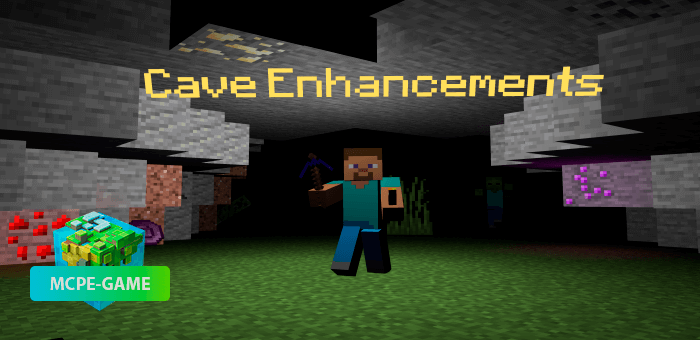 Cave Enhancements is one of the best and most extensive dungeon and cave addons for Minecraft Pocket Edition! The mod will completely change the underground world generation procedure in the game, adds biomes for caves, new locations to explore and dungees. In addition, the addition will add to the MCPE at once 50 types of new ore, more than 300 items, including weapons, armor, and tools, as well as allowing you to use the flashlight and illuminate the area without installing it!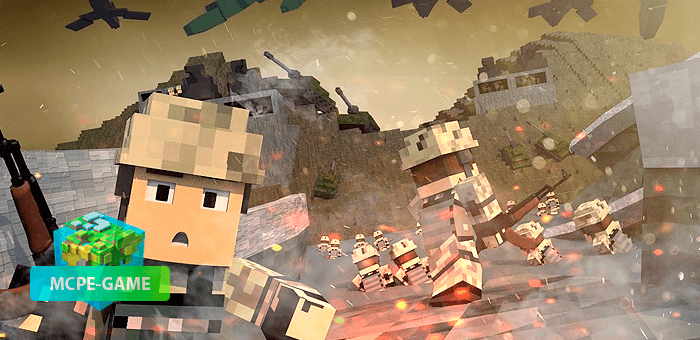 World War II is a global war add-on for Minecraft PE that adds weapons, vehicles, vehicles and soldiers of the German and American armies from World War II. Have a grand battle between the two armies on the battlefield, while fighter jets and bombers fly overhead and enemy heavy equipment shoots at your fortifications! This is one of the best World War II mods for Minecraft PE.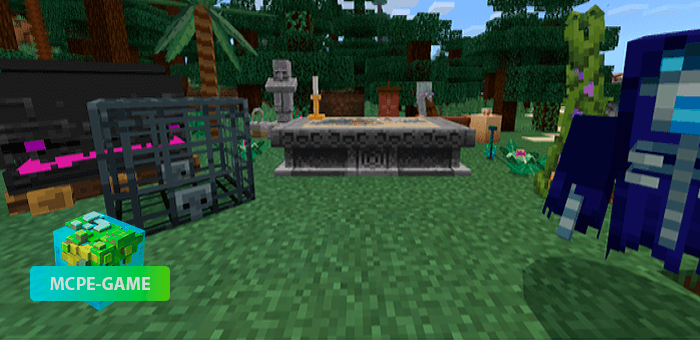 If you've been thinking for a long time about how cool it would be to add new mobs and bosses from Minecraft Dungeons, then this mod is made for you! Now you'll be able to fight new enemies from Minecraft Dungeons right on your smartphone. Grab new weapons, destroy new bosses and defeat the Archvillain!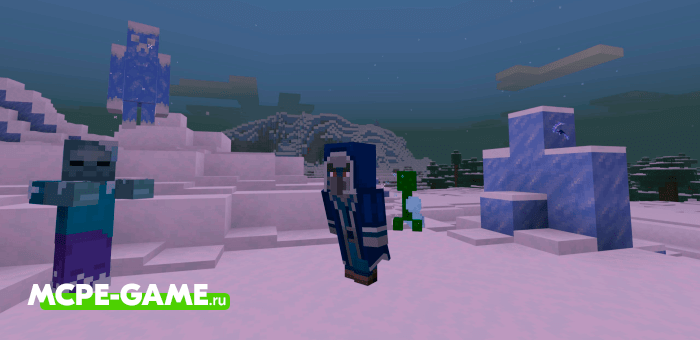 The Frosted Expansion Pack – A great add-on for Minecraft Bedrock Edition containing new cold biomes, where frost even makes the fog appear, and there will be unique mobs waiting for you, adapted to the harsh conditions! Fight the boss, find new weapons, and collect a full set of frost armor!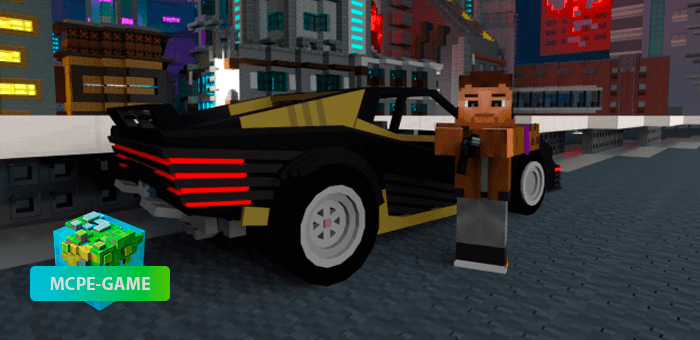 Hey chumba, ready to head to Knight City and meet your favorite heroes on your smartphone screen? Then the sliver with Cyberpunk 2077 Add-on on Minecraft PE is already waiting for you to install it! Here you'll find everything you need – Car V, Johnny Silverhand, Jackie and new weapons!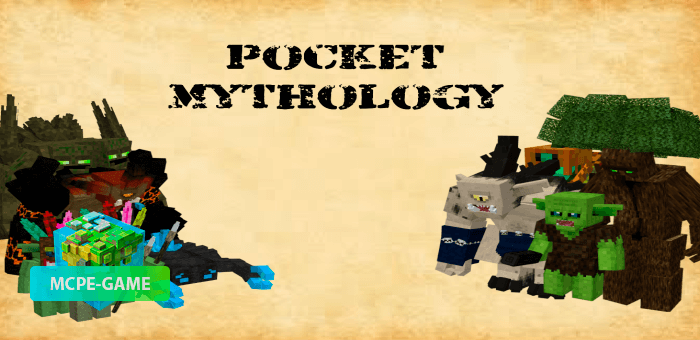 With the Pocket Mythology Add-on you can add to Minecraft PE fictional creatures from the mythology of different countries, as well as a large number of new weapons and armor! Ogres, cyclops, trolls, and many other creatures will now appear in the world of the game, inhabiting various biomes. And with new weapons and armor your battles will become even more intense and dynamic.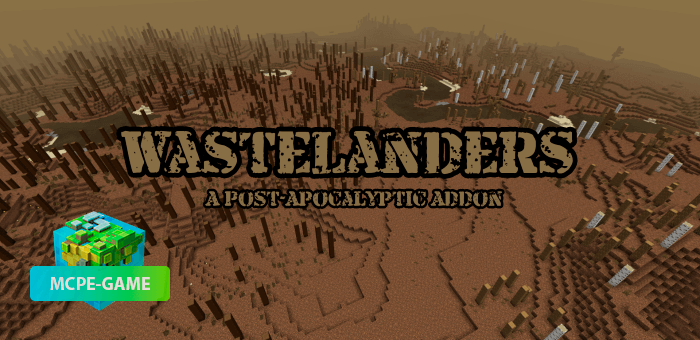 With the apocalypse mod for Minecraft PE WasteLanders you will get into a destroyed world, where there is no clean air, drinking water and plants left, and the land has turned into a dangerous wasteland! Explore the remains of civilization, find destroyed buildings, fight the most dangerous mutated monsters and try to survive in a post-apocalyptic world.