Minecraft Animation Mods
Welcome to the Animation Mods and Addons category of MCPE-GAME. Here you will find a great list of the most popular and recent Minecraft Animation Add-ons update daily by ours.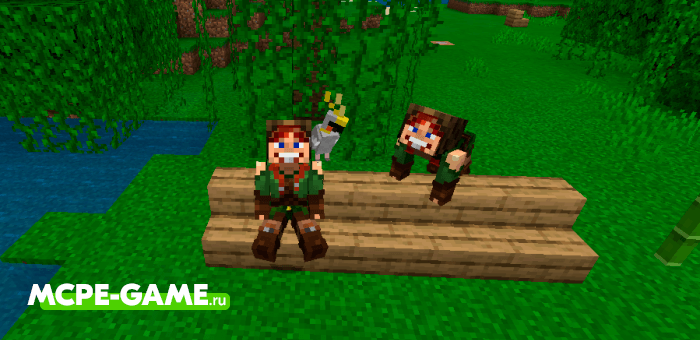 08The More Body Actions Add-on for Minecraft Bedrock Edition adds new animations to the game, including the ability to sit, lie on your back, and crawl on all fours! Add more unique actions to your game character.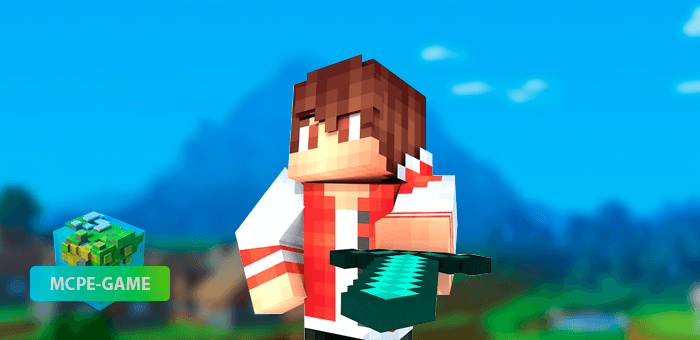 New Player Animation Add-on completely redesigns the character's movement and action system, making it more realistic. The mod affects all possible player movements, from running and walking to horseback riding and fishing. This is one of the best animation mods for Minecraft Pocket Edition, which will appeal to all players who prefer a third-person view.
Download New Player Animation Add-on for Minecraft PE 1.17 / 1.16+
NPA-V0.5.mcpack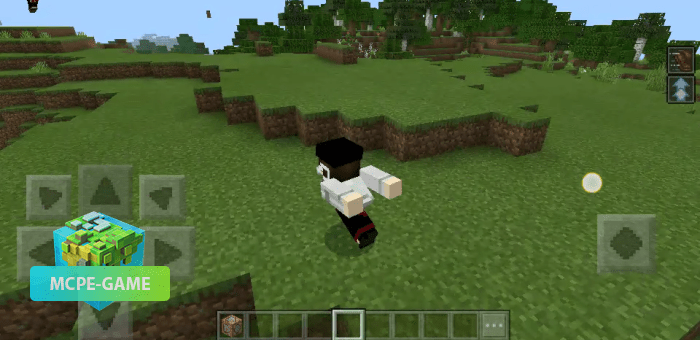 With the Naruto Run Animation Add-on you can add to Minecraft PE the Naruto Run animation known to all anime fans with his arms straightened behind his back! Now your game character will tilt his torso and bring his arms back while running!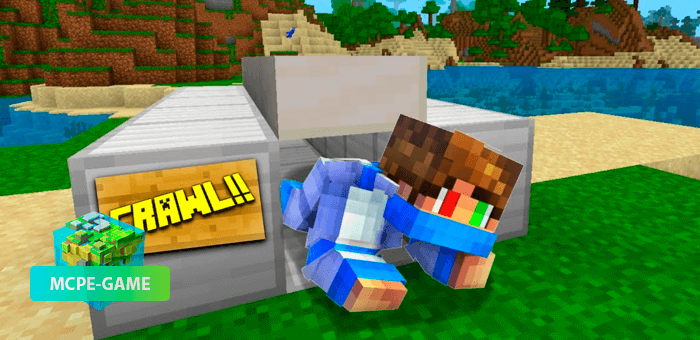 Advanced Sneak & Crawl is an animation addon for Minecraft PE, adding to the game the ability to crawl on the ground and lie on it. Now you will be able to crawl through even the narrowest space, the height of 1 block. In addition, the mod not only allows you to crawl and lie down, but also improves the crouch animation, allowing you to pass through a height of 1.5 blocks. And if you install the mod for weapons, you can take a sniper rifle, lie on the roof of a building or in the bushes and become a real sniper!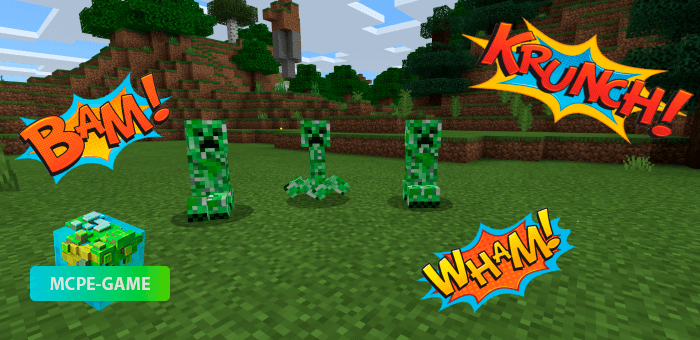 With Comicbook Crush Addon you'll be able to add to the game the effects of punches that are used in comic books and cartoons! Feel like a real superhero, install the appropriate skin on Minecraft PE and fight evil – Boom! Boom! Boom!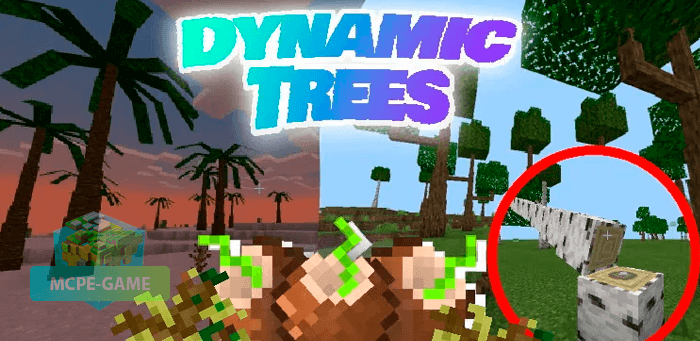 Thanks to the Dynamic Trees mod, the game will feature palm, birch and oak trees with branches and a lush crown, as well as a new tree chopping animation. Forget about getting one tree block and blocks hanging in the air! Immediately after installing the mod, trees will fall with the whole trunk and fall to the ground, just like in real life.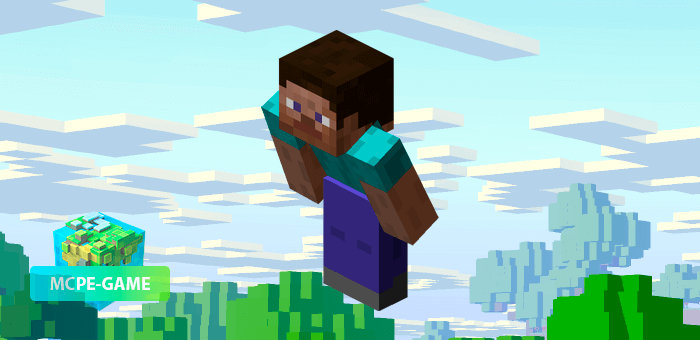 Sneaking Under Slabs is a small animation addon for Minecraft Pocket Edition, fixing the problem of crouching in the game and adding the ability to pass through openings, the height of 1.5 blocks. By installing this simple but functional mod, you can greatly facilitate the game and make it more believable.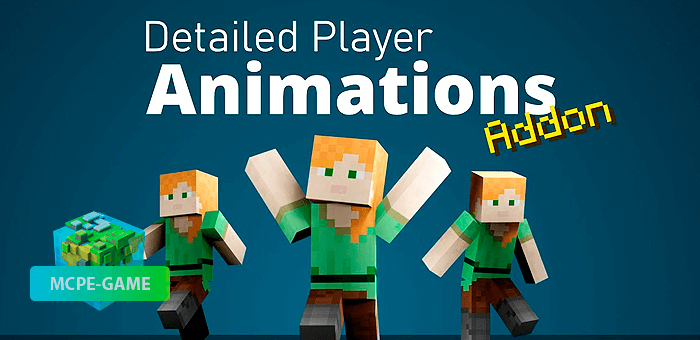 Detailed Player Animations mod changes the standard animations of the game character's actions to more elaborate ones. Immediately 6 new movements – running, squatting, sprinting, fishing, walking and jumping. New Animations mod supports multiplayer and is compatible with any skins, which will make your game more lively and realistic.