Minecraft Horse Mods
Welcome to the Horse Mods and Addons category of MCPE-GAME. Here you will find a great list of the most popular and recent Minecraft Horse Add-ons update daily by ours.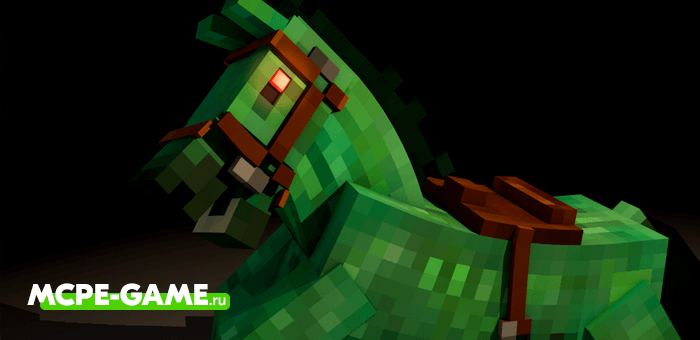 With this mod, Zombie Horses will appear in the world of the game, which you can tame and use as a riding animal. The new horse has its own inventory, can engage in combat with enemies, as well as moving faster and jumping to greater heights.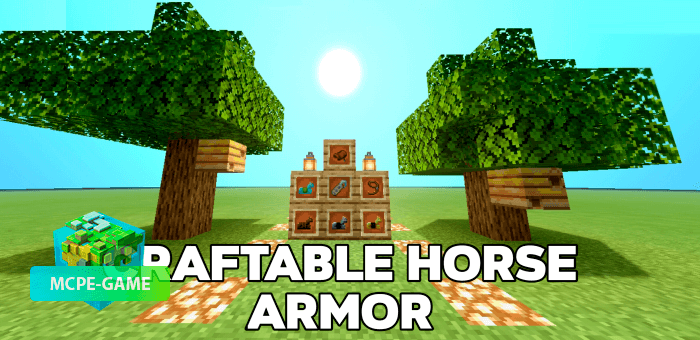 With the Craftable Horse Armor Add-on, you can fix one of the problems in Minecraft PE related to horses. Now you'll have recipes for crafting horse armor, saddle, lasso, and name tag, which means no more searching for dungeons in the underworld!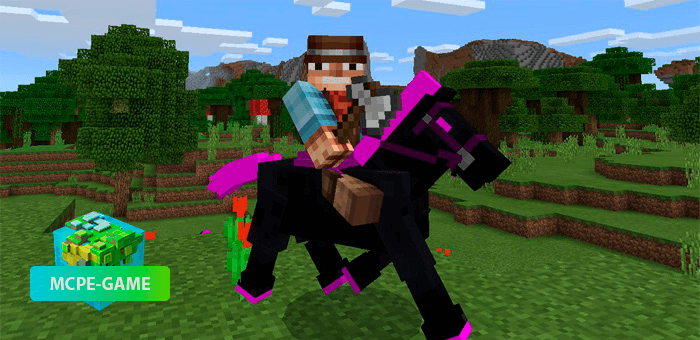 With the Ender Horse Add-on you can add to the game a very fast horse, straight from the Upper World. The new Ender Horse will be able to teleport, so you will have to try hard to tame it. But once the pet is yours, you will get very fast horse, with high jumping and automatic health regeneration.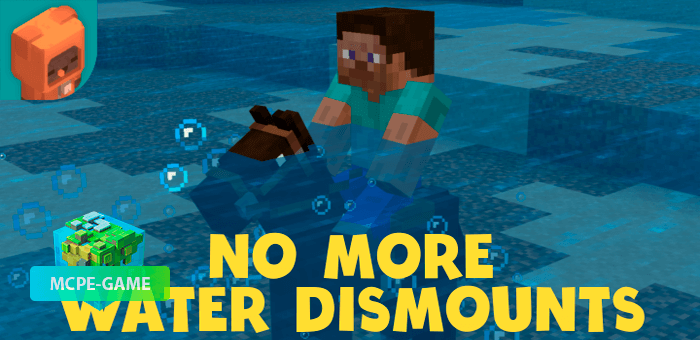 No More Water Dismounts is a small add-on that will allow you to float your horses in water, without rushing the game character. Overcome any body of water on horse or pig!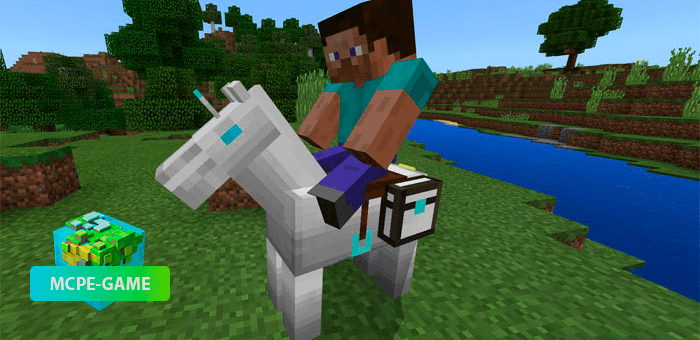 With the Robot Horse mod you can add to Minecraft PE a horse from the future, representing a robot! This mechanical horse can reach a very high speed and has an increased in height jump. The only problem is, its chips are not allowed to get water, but you can always repair your iron horse with a couple of metal ingots.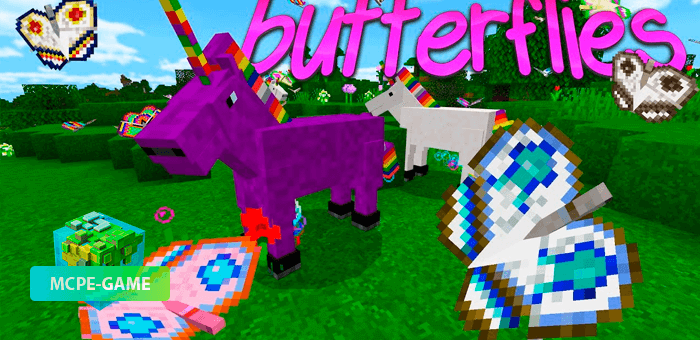 With the Unicorns and Butterflies horse mod you can add 3 magical riding animals to the game at once – Unicorns, Pegasus and Alacorns! And the world of Minecraft Pocket Edition will be filled with butterflies, which will fly to you as close as possible, if you pick up any flower.
Download Unicorns and Butterflies Add-on for Minecraft PE 1.17 / 1.16+
Unicorn.mcaddon