Minecraft Islands Maps
Welcome to the Islands Maps category of MCPE-GAME. Minecraft Islands Maps are the maps that add new levels and locations in game. Here you will find a great list of the most popular and recent Islands Maps, update daily by ours.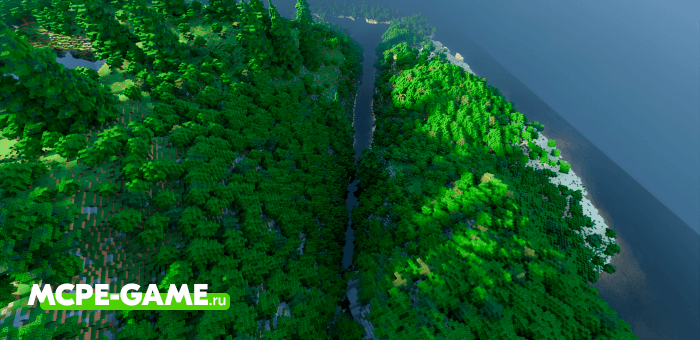 Abandoned Isle map is a large island with a huge variety of scenic spots and beautiful locations. This map is hand-created, and all you have to do is choose how to play – explore the world in survival mode or get busy building in creative mode!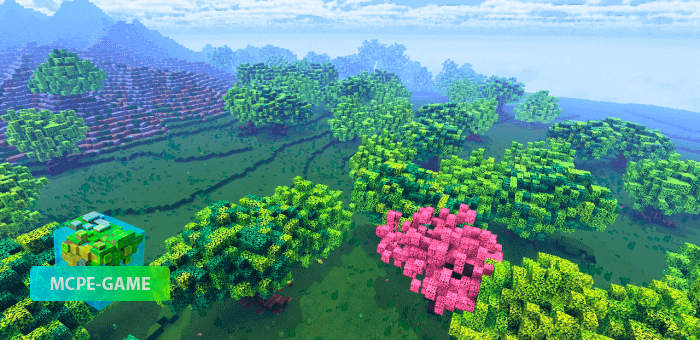 Start your new adventure on a map with an incredibly beautiful hand-crafted world! Here you will find huge mountains, vast meadows, dense forests, beaches and rivers. The total size of the map is 2000×2000 blocks, which means that you will definitely have enough space to realize your grandest ideas!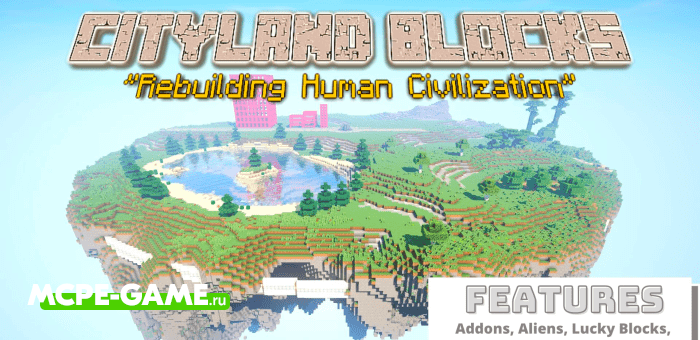 In the map Cityland Blocks you are waiting for a real survival on a huge island! Build your own city using resources from laky blocks, fight off alien invasions, and survive real disasters!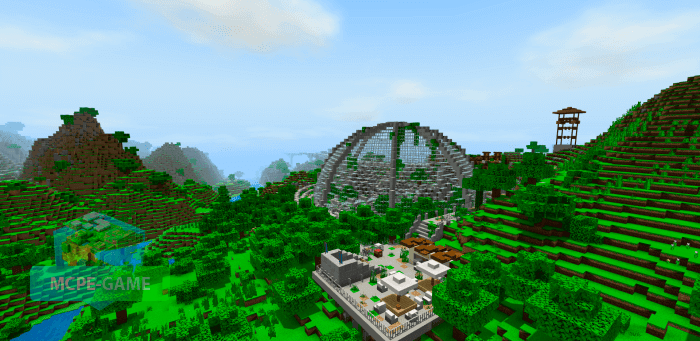 Get to the legendary island from the movie Jurassic World directly in Minecraft! Explore the island and find everything that once represented the legendary dinosaur park. And if you want to make the game even more interesting, download dinosaur mods for Minecraft PE.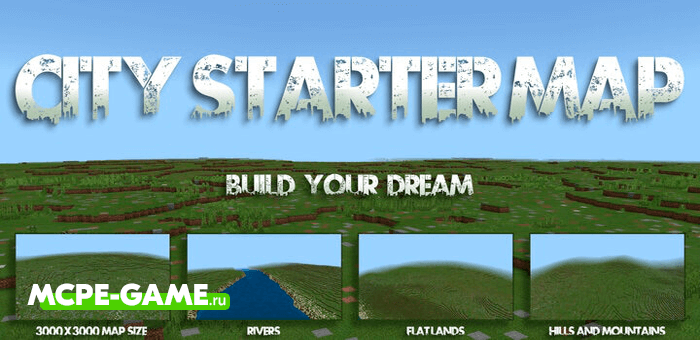 City Starter Map – Creative map in Minecraft, representing an area of 3000 by 3000 blocks, where you can create anything you want! Build a modern metropolis with skyscrapers or a huge castle with a medieval village, play alone or with friends and implement any ideas!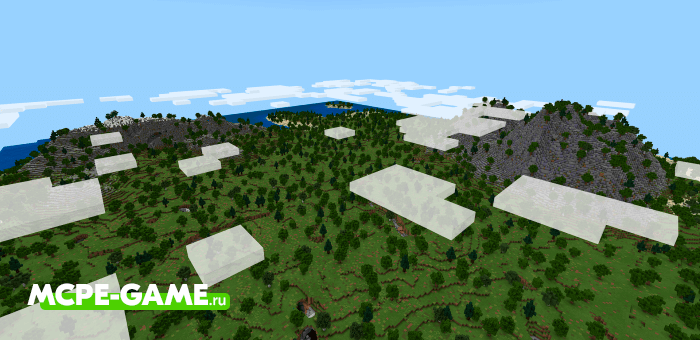 Start your survival on a completely uninhabited island on the Minecraft Island Survival Map. Explore the island, descend into caves or climb to the top of the mountain. Live on the island for at least 10 days until help arrives!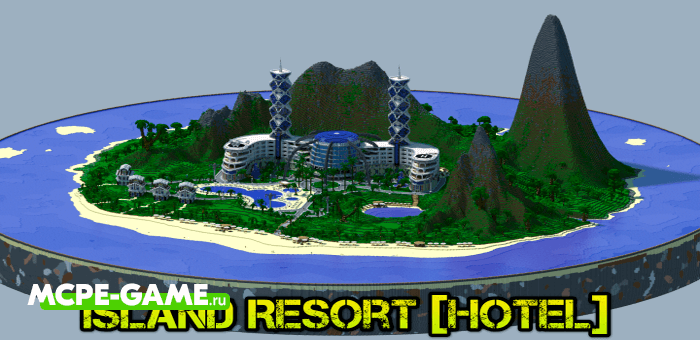 Visit a private resort hotel on a remote island by downloading the Island Resort map for Minecraft! Choose the most luxurious accommodation, sunbathe by the pool, jog along the coast, or visit restaurants and bars!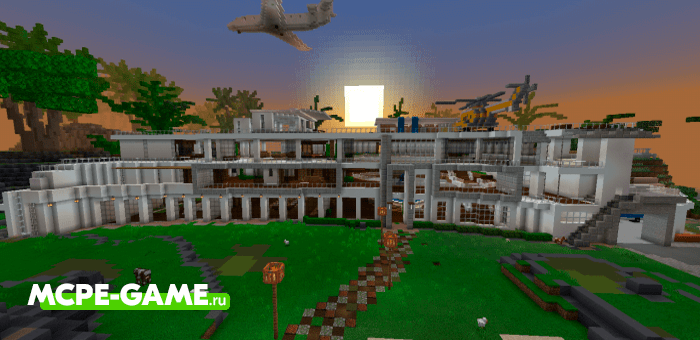 Want a break from fighting or searching for resources? Minecraft map Millionaire's Mansion Island lets you own your own island with a huge modern mansion! Watch the sea rise at dawn, throw a pool party, or just enjoy the tranquility of your own island.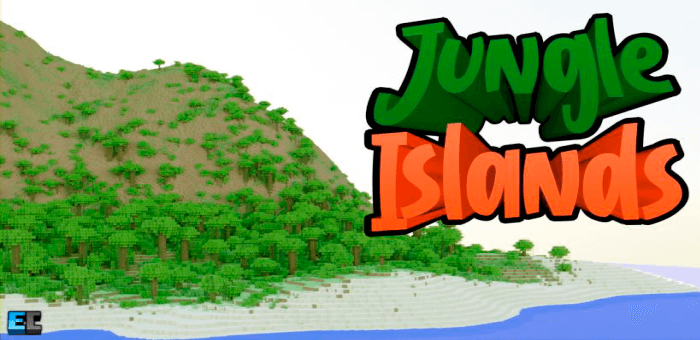 Jungle Islands map is a group of 10 giant islands that you can explore and survive on, as well as build extraordinary buildings. There's even enough space to build an entire city, because the total size of the map is 2500 by 3000 blocks!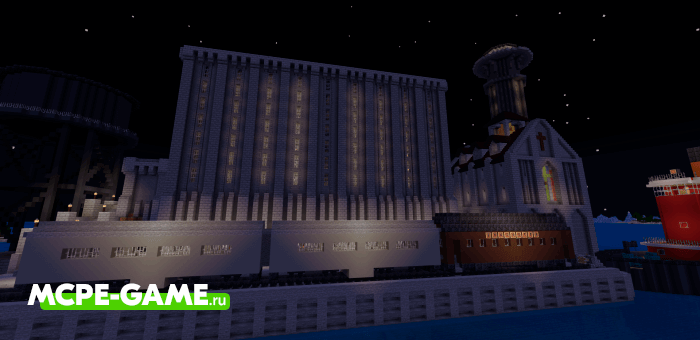 Experience the role of a particularly dangerous criminal imprisoned on an island far from civilization. Role-play with your friends and try to sneak past the guards to make your escape. Or maybe you decide to play hide and seek, or have a PvP battle? This prison map is perfect for either option!