Minecraft Ring Mods
Welcome to the Ring Mods and Addons category of MCPE-GAME. Here you will find a great list of the most popular and recent Minecraft Ring Add-ons update daily by ours.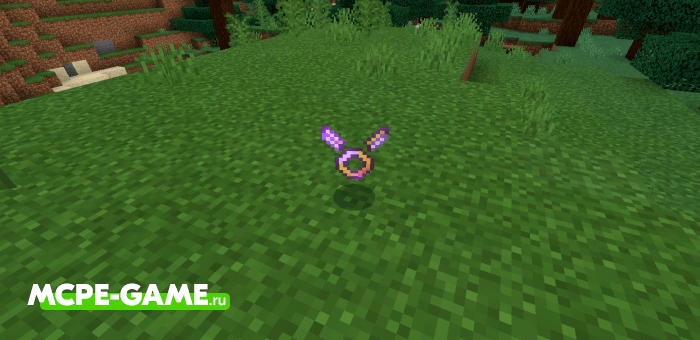 With the Angel Ring Flight Add-on, you'll get the ability to fly in the game by placing a new kind of amulet in your hands – the Angel Ring. Thanks to the complex crafting recipe, this mod will be a great addition to the game midway through your walkthrough.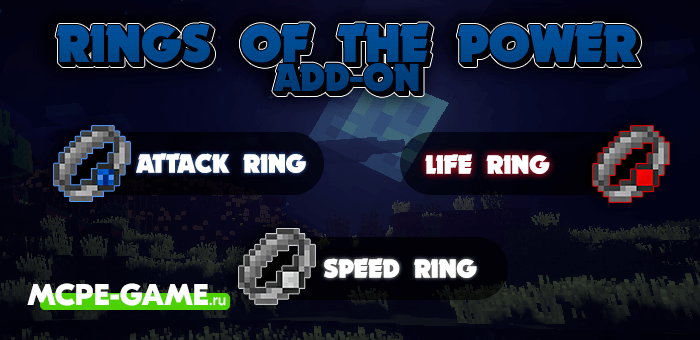 With the Rings Of The Power Add-on, you can add magical rings to Minecraft, wearing which will endow you with useful effects! Gain tremendous strength, resilient defense, or accelerated running by creating the ring you need!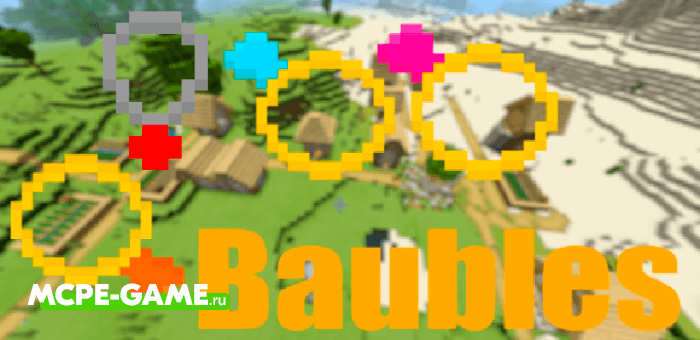 With Baubles Addon you will add 10 rings, 7 amulets and 5 brooches to the game, giving additional effects and bonuses to the game character. This is a great mod that develops the RPG component of the game!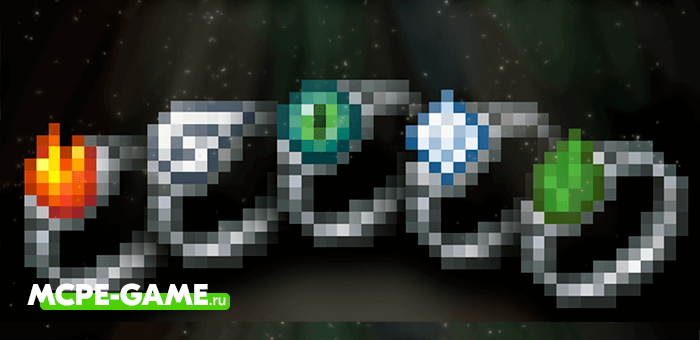 With the Arcane Rings mod you will be able to create magical rings with magical runes. There are 5 elemental runes available for making the rings, each of which gives different effects and bonuses to the game character.