Minecraft Boss Mods
Welcome to the Boss Mods and Addons category of MCPE-GAME. Here you will find a great list of the most popular and recent Minecraft Boss Add-ons update daily by ours.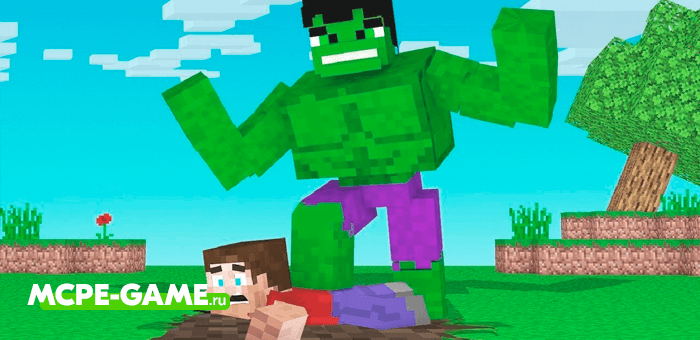 Add a new boss to the game by installing the Hulk Add-on for Minecraft! Fight the legendary green superhero and try to defeat him in a fair fight!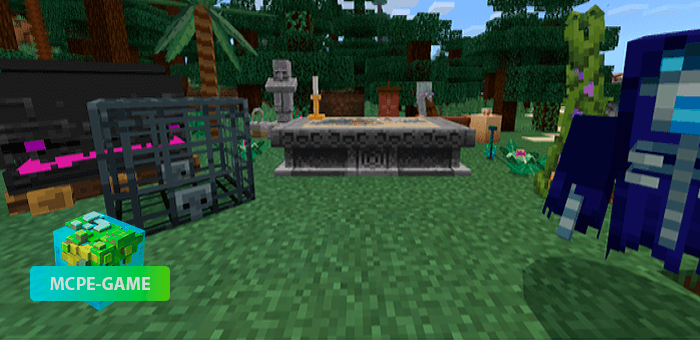 If you've been thinking for a long time about how cool it would be to add new mobs and bosses from Minecraft Dungeons, then this mod is made for you! Now you'll be able to fight new enemies from Minecraft Dungeons right on your smartphone. Grab new weapons, destroy new bosses and defeat the Archvillain!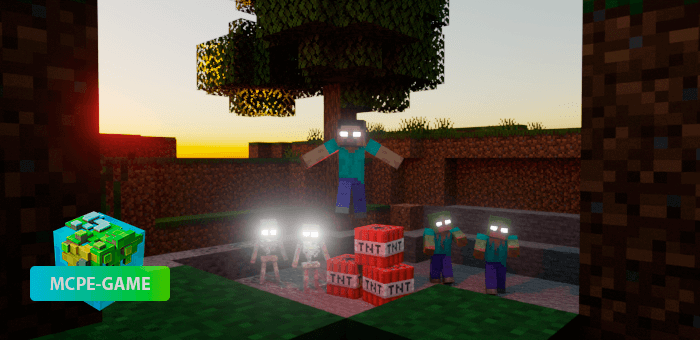 Every Minecraft player has heard of Herobrin, but has anyone actually seen him? With this Minecraft add-on for Herobrin, you will be able to face the legendary creature face to face and fight him in a great battle! But first of all, you will need to build a unique Herobrin totem! Will you have the courage and strength to defeat the great one, defeating him on each of the 4 stages?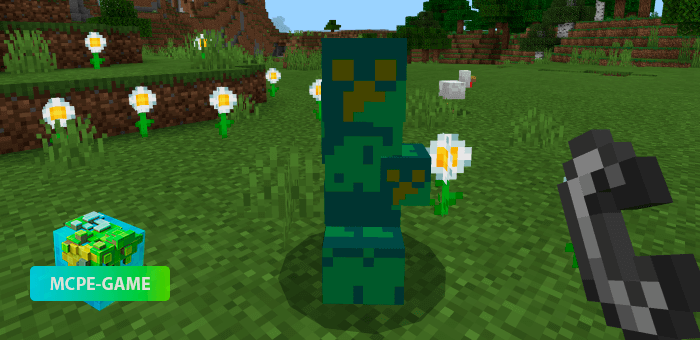 Fight a new boss, the Nuclear Creeper, capable of destroying entire settlements with his explosion! The boss will be able to attack you in melee and ranged combat, and for victory you will receive a unique item necessary for crafting new weapons.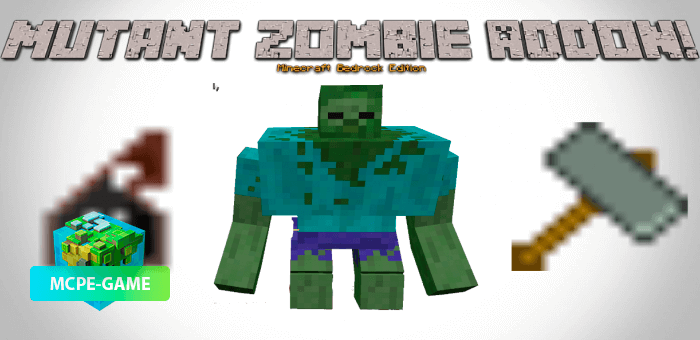 With the Mutant Zombie Add-on you will get a real monster in Minecraft, capable of destroying entire villages with peaceful inhabitants in one blow. Zombie Mutant will be a new boss, the battle with which will be a real challenge. But if you win, you will be generously rewarded!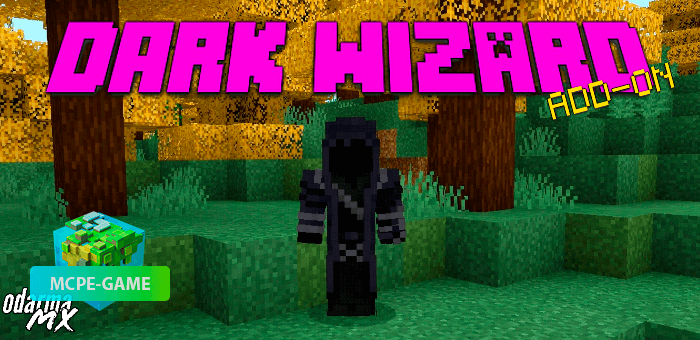 Dark Wizard is a new boss add-on for Minecraft PE that adds a very strong and dangerous Dark Wizard to the game. According to legend, this is a former warrior who mastered magic and even defeated the Dragon of the Edge, but lost his lover in that battle. Now, the Dark Wizard is trying to turn back time and is ready to destroy everything in his path to achieve his goal!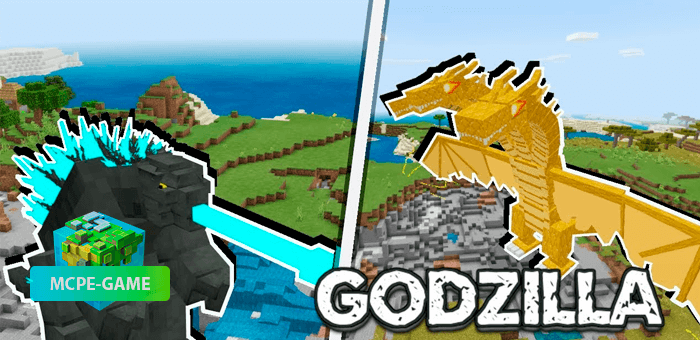 With Godzilla King Add-on you will be able to fight the legendary Godzilla and other enemies that were in the movies of the same name! Be warned in advance, these are not just mutants, but giant monsters that will be stronger even than some bosses in Minecraft!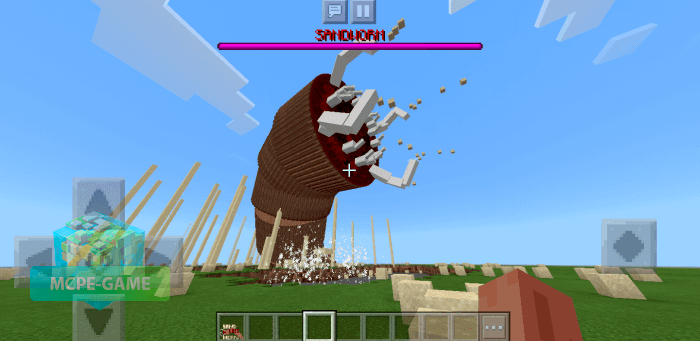 Fight your way through a new boss and show all you can do! Can you take down the giant sandworm, boasting 9000 health and 1000 damage? Round up the best fighters, arm yourself with the most powerful weapons and armor, and send the monster back underground!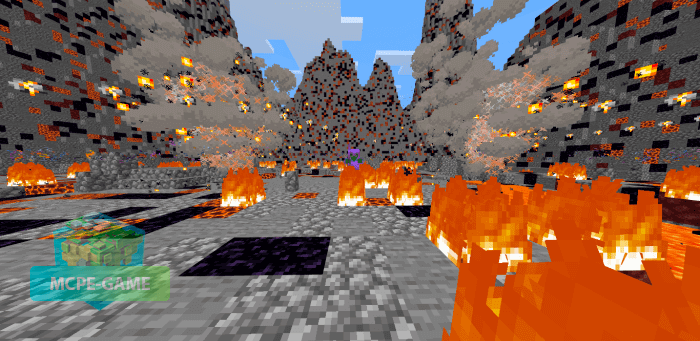 The Volcanic Emperor Add-on for Minecraft PE adds the ability to fight the Volcano Lord to the game! You can play alone or assemble a team of 4 brave fighters to test your strength and teamwork. Be careful, the battle will take place in the mouth of the volcano, and the boss himself has 4 phases, with each of which will become more and more powerful!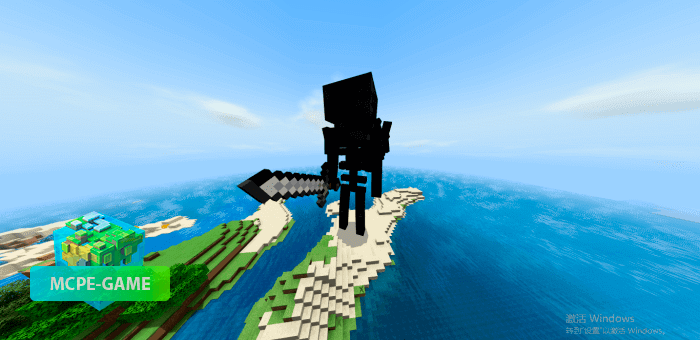 Ashes Skeleton Titan Addon adds a new boss to the game – Ashes Titan. This huge black skeleton, risen straight from hell and armed with a huge sword can destroy you in one blow. Will you have the courage and strength to withstand his power and defeat him?