Minecraft Vampire Mods
Welcome to the Vampire Mods and Addons category of MCPE-GAME. Here you will find a great list of the most popular and recent Minecraft Vampire Add-ons update daily by ours.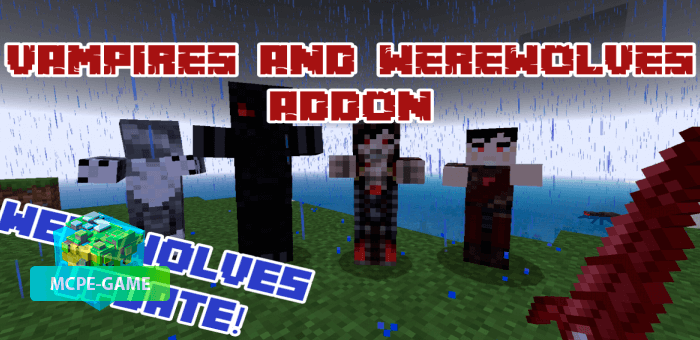 Vampire Add-on for Minecraft PE changes the game world by adding vampires, werewolves and Dracula! Fight new mobs and bosses to get valuable items. Create new weapons and continue the battle against the undead!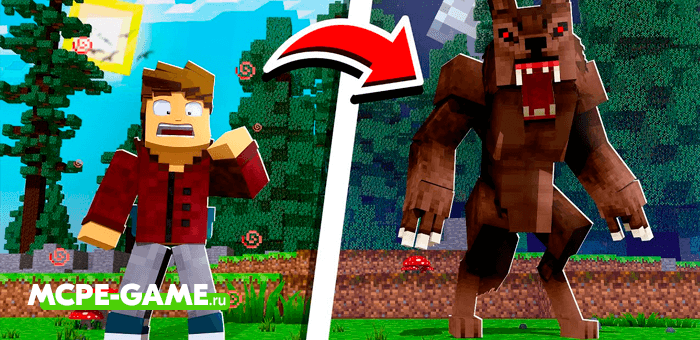 With the Van Wolf Add-on you can add werewolves to the game, which will inhabit forest biomes at night! Be careful, if they catch and bite you, you yourself will turn into a werewolf every night and go out hunting for prey to feed yourself and the creature inside you!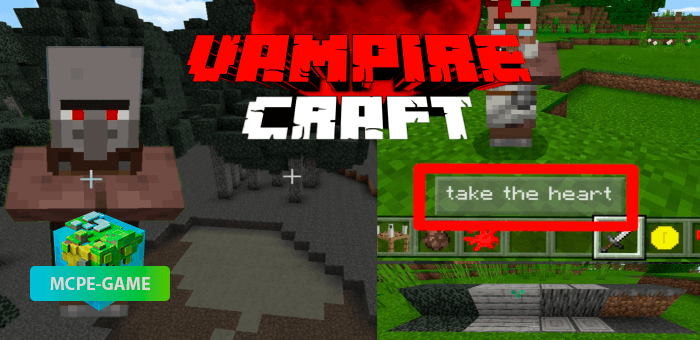 With Vampire Craft Add-on you can become a real vampire, terrorizing nearby settlements and hunting cattle and inhabitants at night! Perform rituals on the altar, drink the blood of your victims and turn into the real Count Dracula!