Minecraft SkyBlock Maps
Welcome to the SkyBlock Maps category of MCPE-GAME. Minecraft SkyBlock Maps are the maps that add new levels and locations in game. Here you will find a great list of the most popular and recent SkyBlock Maps, update daily by ours.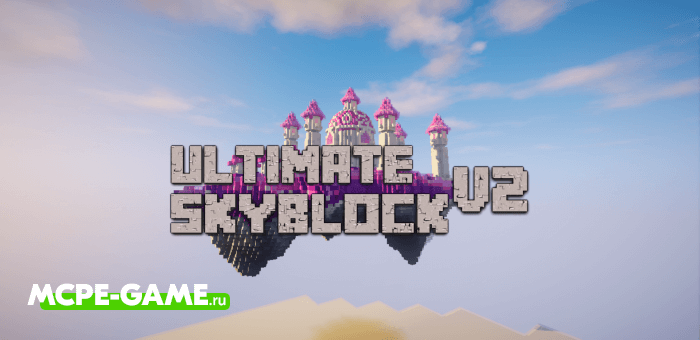 This skyblock map will allow you to make your own server, where there will be a lobby, economy, trade, and each player can survive on his own island!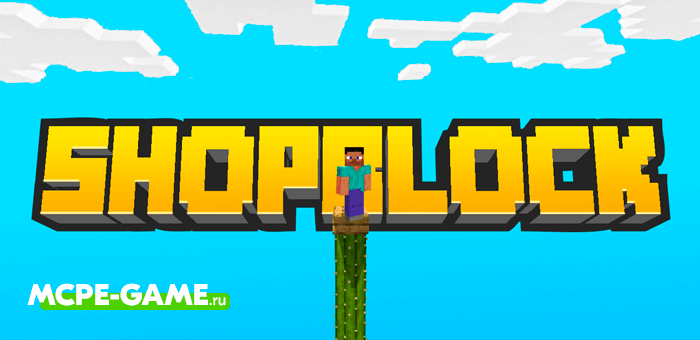 The new Shopblock Skyblock map will give a unique single block survival experience. Expand your territory, swap resources from the merchant and fight a new boss!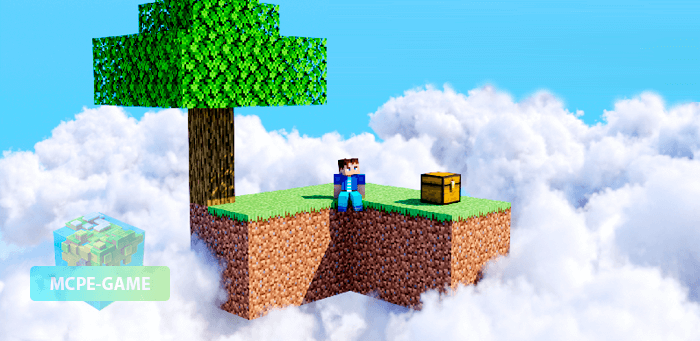 Skyblock Classic – the very first version of the map that appeared in 2011 is available again! Survive the original version of Skyblock in Minecraft Pocket Edition, with a starter set of two items – an ice block and a lava bucket. Can you complete all the achievements and be considered an expert in Minecraft?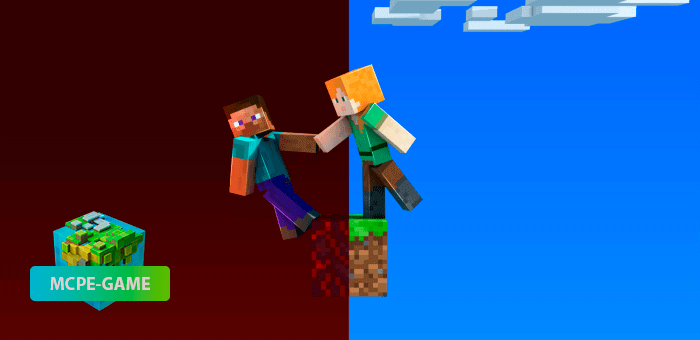 Singularity Skyblock is a new interpretation of the well-known Skyblock series of maps. This time you have to survive on a single block, which will be automatically recreated to a random one when it is destroyed. Also, the Skyblock map on 1 block allows you to play in both the normal and underworld at the same time for two players. Also, you'll have a chicken that will lay magic eggs!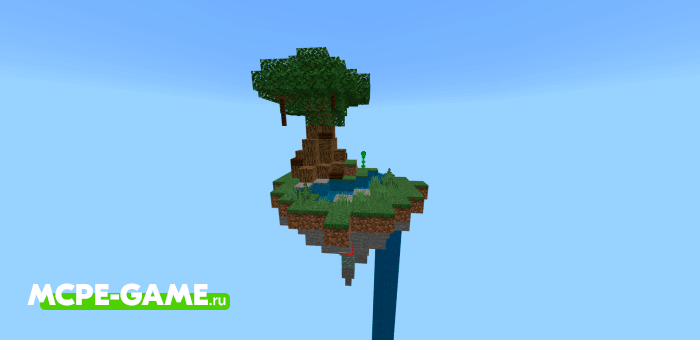 Skyblock Enhanced – This is an improved version of the Skyblock map, where the same island will be waiting for you, but this time with a larger tree and a larger body of water. As you progress, you'll have to get to other islands, and afterwards, get to the lower and upper worlds to defeat the Dragon of the Edge!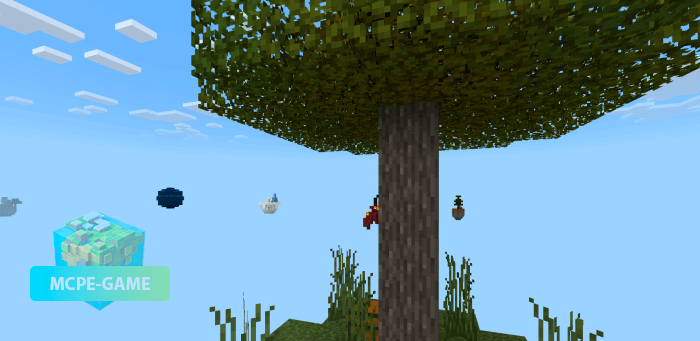 Super SkyBlock Map is another variant of the popular small island survival map. This time you will have access to 10 islands at once, but whether you can get to them depends on your persistence and knowledge of the game!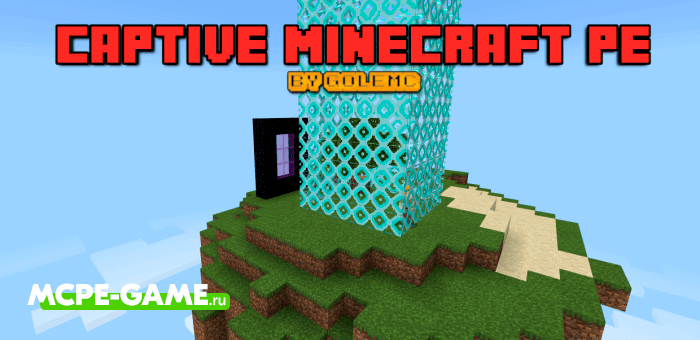 Captive Island – Minecraft map with achievements to survive on a small island with a barrier. Complete quests and expand your borders, play together with your friends to increase your island and get to the lower world!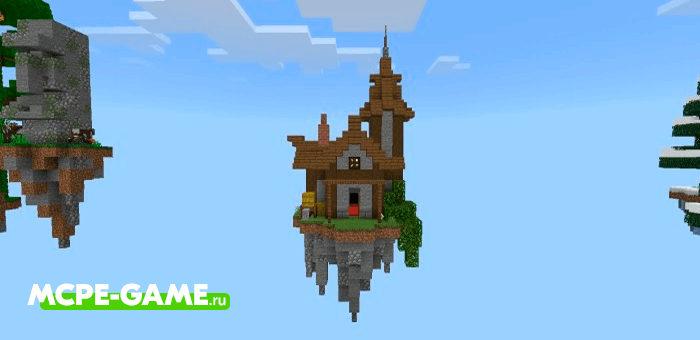 SkyBlock Adventure – A new kind of skyblock map, where you not only have to survive on air islands, but also trade. This is the first map with adventure in skyblock format!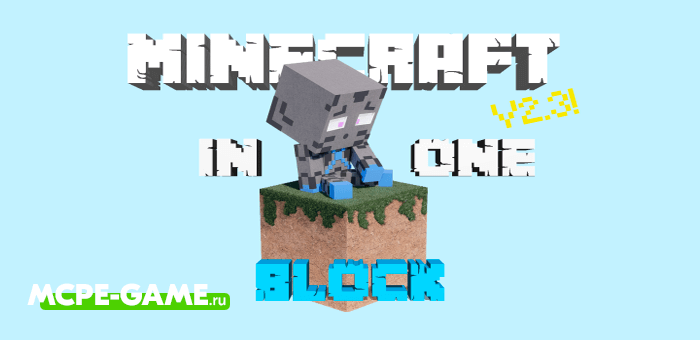 One Block – survival map for Minecraft, where you have to show all your skills and knowledge of the game. Can you build a house, a farm and defeat the Dragon of the Edge when there is only one block under your feet?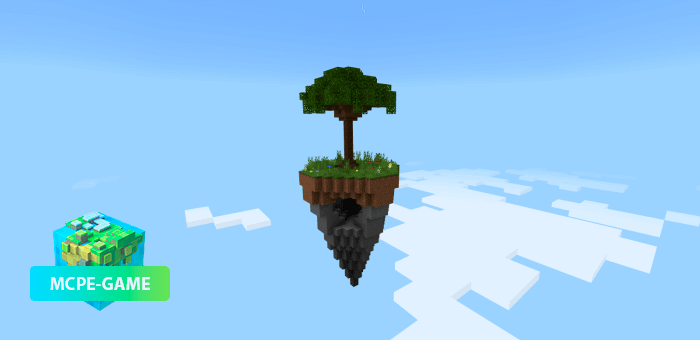 Realistic Skyblock is another variant of the skyblock map, this time in a realistic style. Unlike the classic version of the Skyblock Classic map, here you will be surviving on a larger island with a cave, a tree and a chest with basic items. Despite the fact that the soaring island in the sky has become noticeably larger, this map is still fun to play!