Minecraft Star Wars Mods
Welcome to the Star Wars Mods and Addons category of MCPE-GAME. Here you will find a great list of the most popular and recent Minecraft Star Wars Add-ons update daily by ours.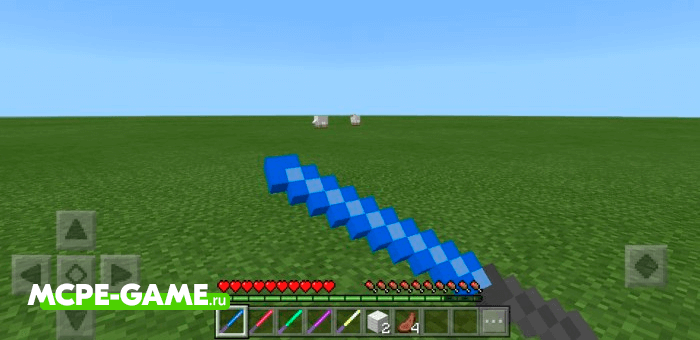 Lightsabers Addon will add to the Minecraft world the main weapon of all Jedi – real laser swords from the Star Wars universe!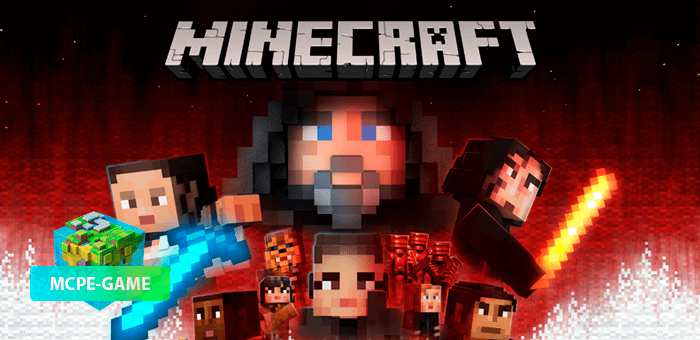 Lightsaber Sequel – Minecraft mod for Star Wars swords and various blasters and assault rifles! Here you will find almost all of the weapons from Star Wars and can use them in the game!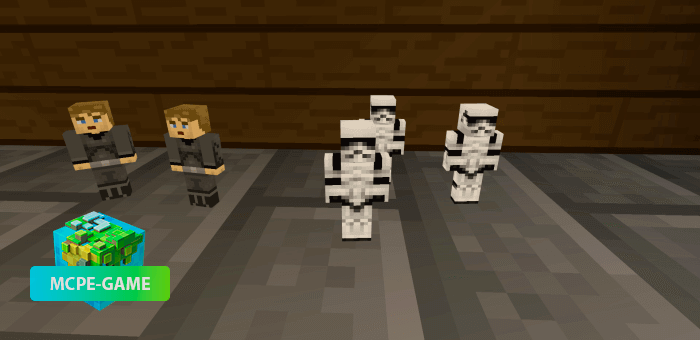 Star Wars Toys decor mod is created for the real fans of Star Wars, because now you will be able to decorate your homes with figures of the main characters from the legendary movie. In addition, the mod will allow you to use laser swords, exactly like those of Darth Vader and Luke Skywalker!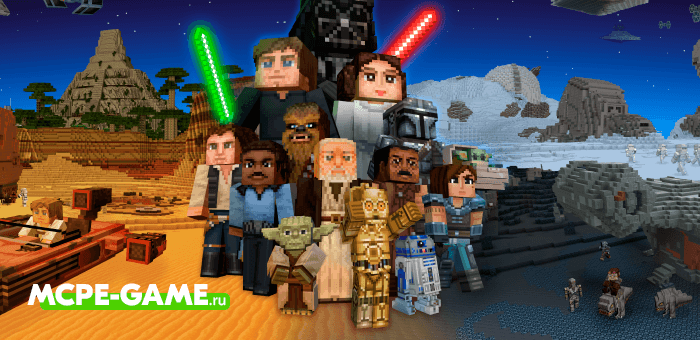 The Prequel Trilogy – Star Wars Add-on for Minecraft, with which you can add to the game all the main characters of the Star Wars saga, as well as the main weapon – laser swords! It remains to choose the side of good or evil and fight for peace in the galaxy!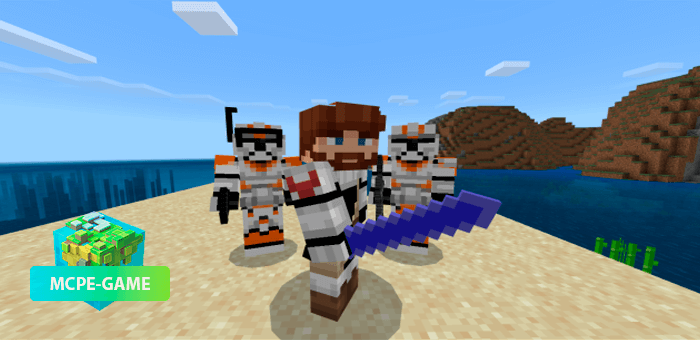 The Clone Wars Add-on adds characters and weapons from the Star Wars movie to Minecraft PE! Now you can lead an army of elite soldiers of the Galactic Republic and become the new Darth Vader or fight shoulder to shoulder with Obi-Wan Kenobi, using a laser sword or a new weapon!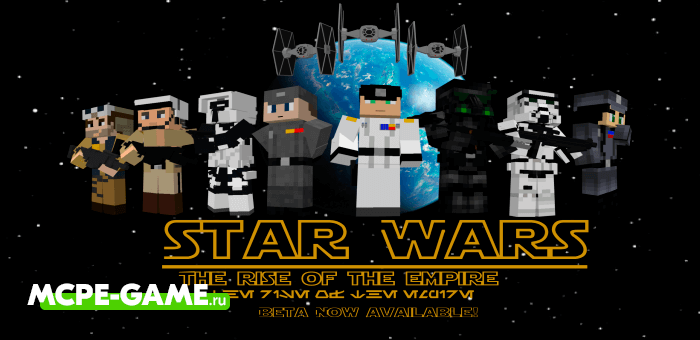 This mod will add to the game not only creatures, vehicles and weapons from the Star Wars universe. The main thing about the addon is that there is a system of ranks and special badges that reflect your rank.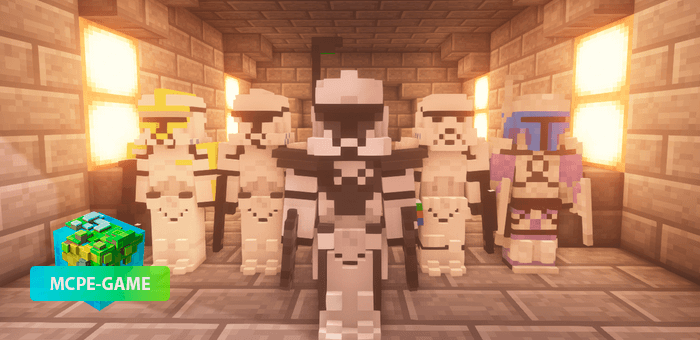 With the Star Wars Armor Addon, you can add Imperial Stormtroopers armor, droid suits and even a little Master Yoda to Minecraft PE! All the new armor has different bonuses and will definitely appeal to fans of the Star Wars series who dream to have intergalactic battles in the game!