Minecraft Vehicle Mods
Welcome to the Vehicle Mods and Addons category of MCPE-GAME. Here you will find a great list of the most popular and recent Minecraft Vehicle Add-ons update daily by ours.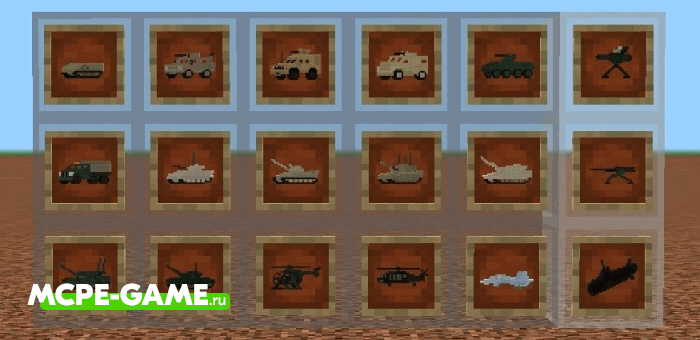 Want to add military vehicles of armies of the USA, Russia, Germany and other countries to Minecraft? WarVehicles Add-on is a great choice! Here you'll find tanks, helicopters, armored personnel carriers, aircraft, and even a nuclear submarine!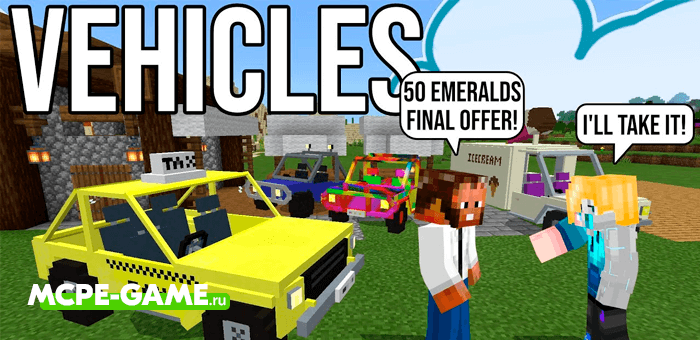 This addon will add to the game the ability to buy 4 unique vehicles from a used car dealer. Choose your future vehicle, perfect for the city and rough terrain!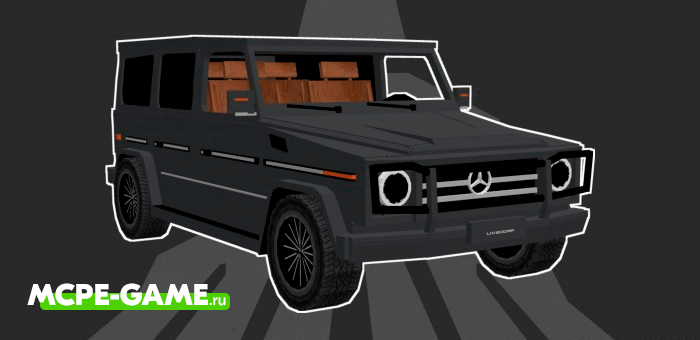 Introducing, one of the most desirable and expensive car brand Mercedes – Gelendwagen, which can become yours together with this mod!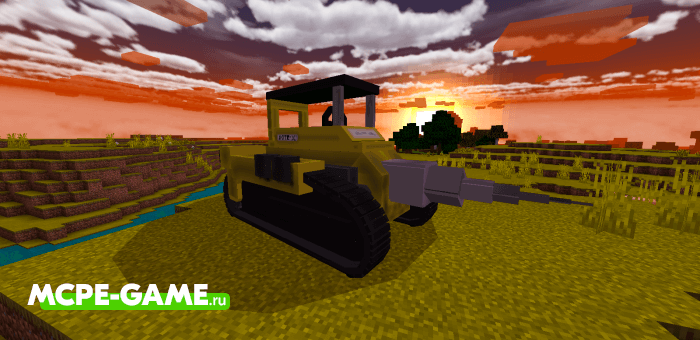 The Mining Driller 9000 is a heavy-duty mining machine that can quickly extract resources and tunnel through any rock. Forget the boring process of finding ore, just get behind the wheel of this monster and dig, dig, dig!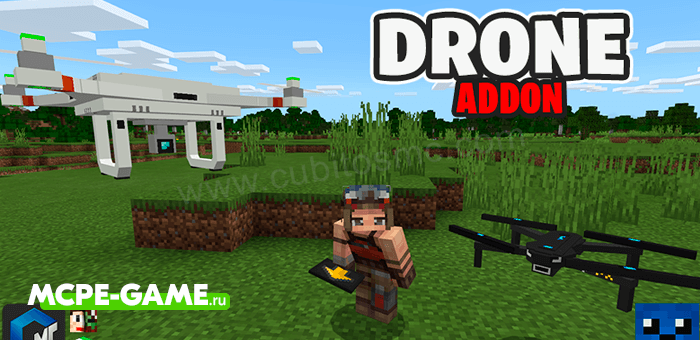 By installing the Drone Addon for Minecraft Pocket Edition, you will add radio-controlled drones to the game and be able to fly them at high altitude, exploring the endless worlds of the game!
Download Drone Add-on for Minecraft PE 1.17 / 1.16+
Drone.mcaddon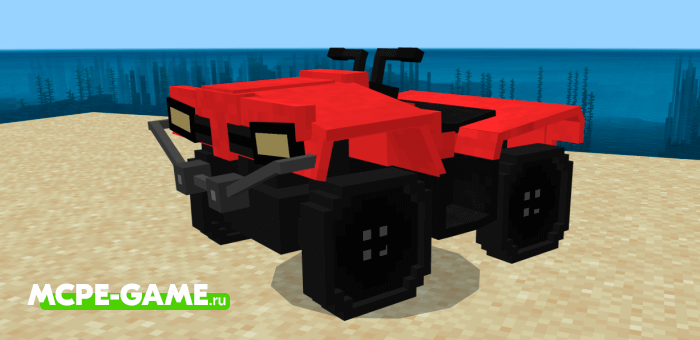 With the ATV 4 Wheeler mod, you will add a real ATV to Minecraft Pocket Edition, able to get even in difficult terrain!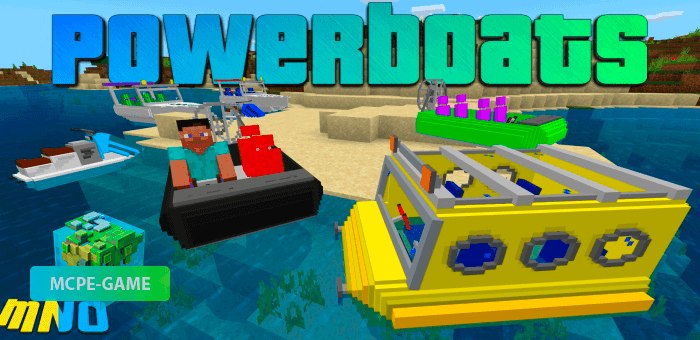 Add new water transport to the game with Powerboats Addon for Minecraft PE. Now you'll be able to move on the water on a motorboat, jet ski and hovercraft. And using the submarine you can explore any underwater depths!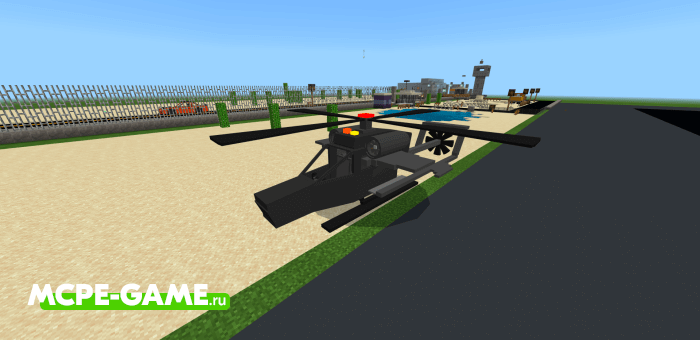 Night Owl Chopper – Military helicopter add-on in strict black color, accommodating up to 3 players at a time. Now you will be able to move around the game world by air, or build your own airfield or military base!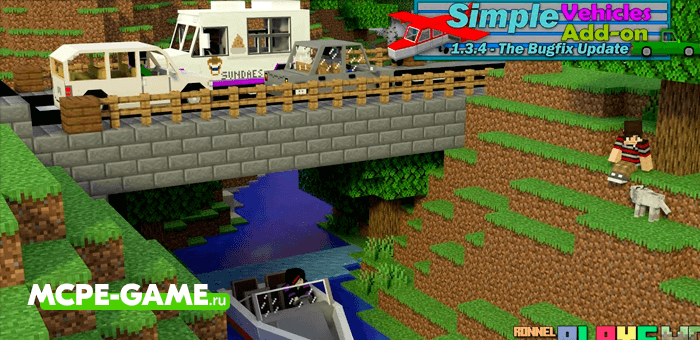 Simple Vehicles – Large car Add-on for Minecraft PE, adding more than 35 different vehicles and vehicles to the game! Here you will find cars, trucks, buses, fire and police cars, planes, helicopters, motorcycles, bikes and even gyroscooters! By installing this mod, you can play on the server with your friends and you no longer have to look for additions to the cars, because these cars from the set Simple Vehicles will be enough for everyone!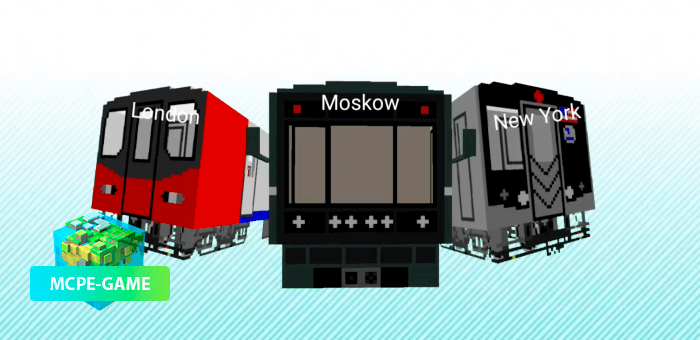 Now you can build a full-fledged subway with a large number of stations and become a train driver, with the Subway Pack Add-on. Add to the game realistic subway cars, modeled on the existing trains in Moscow, London and New York City.