Minecraft Robot Mods
Welcome to the Robot Mods and Addons category of MCPE-GAME. Here you will find a great list of the most popular and recent Minecraft Robot Add-ons update daily by ours.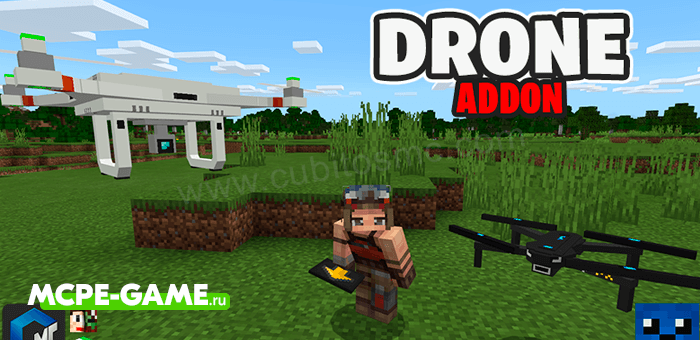 By installing the Drone Addon for Minecraft Pocket Edition, you will add radio-controlled drones to the game and be able to fly them at high altitude, exploring the endless worlds of the game!
Download Drone Add-on for Minecraft PE 1.17 / 1.16+
Drone.mcaddon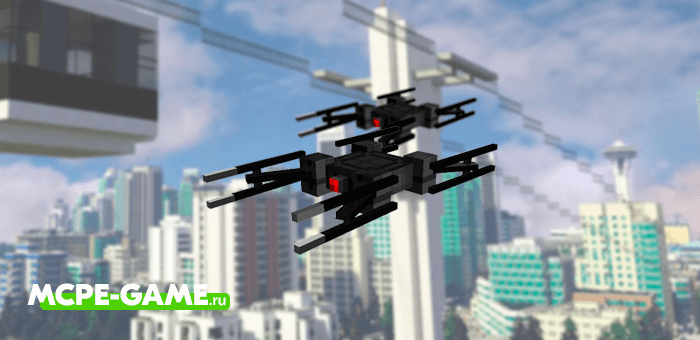 Robotic Revolution – A great add-on for robots and combat drones that will get you into the future today! Find yourself in a world overrun by machines, create your own robots and fight against mechanical opponents.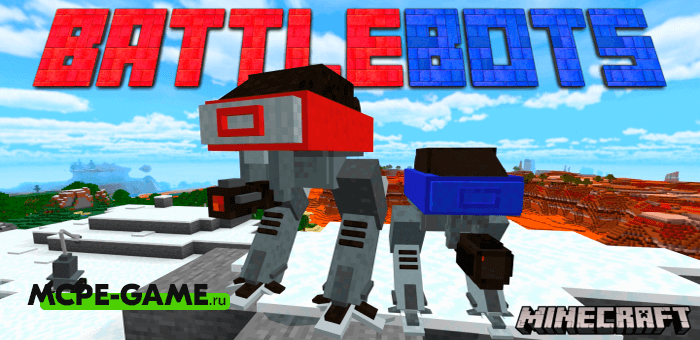 Battlebots Add-on for Titans fighting robots with powerful weapons in the form of cannon and flamethrower. Build an arena and have a battle of robots with your friends, or use these mechs to protect your home from uninvited guests!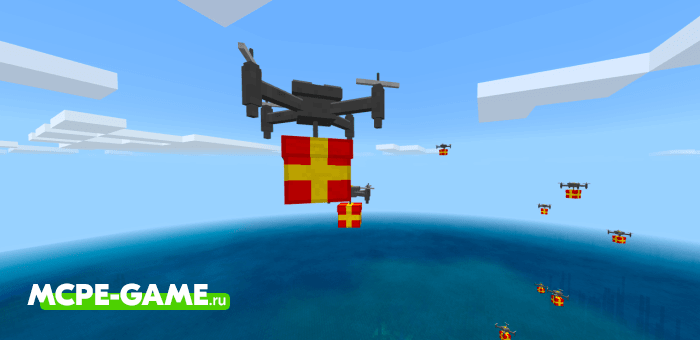 Supply Drone Add-on will add flying robots to Minecraft that will deliver various parcels through the air. The idea is that these are modern drones that carry valuable cargo, and you can get your hands on it if you shoot the drone with a well-aimed archery shot!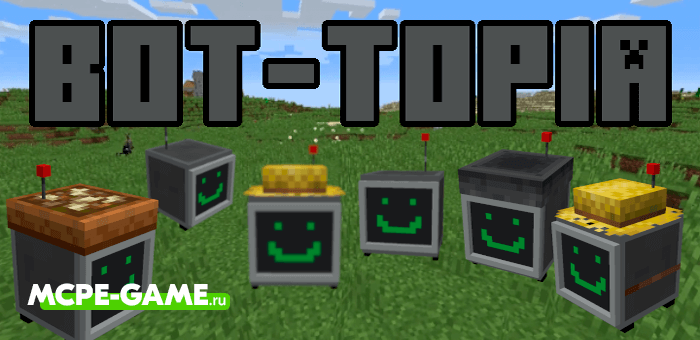 Bot-Topia is a new Minecraft robot Mod that adds small bots to the game, which will help you on the farm or in the mines. Create harvesting bots, mining bots that can work in the mine themselves, or craft your own defensive bot to guard the area!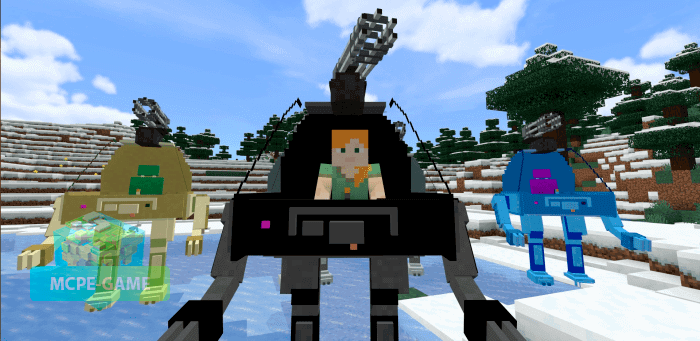 Want to add controllable robots and jetpacks to the game? The Mechs and Jetpacks Addon is just what you need! Two mech variants at once – combat and robot digger, as well as an additional jetpack for even more fun in the Minecraft world!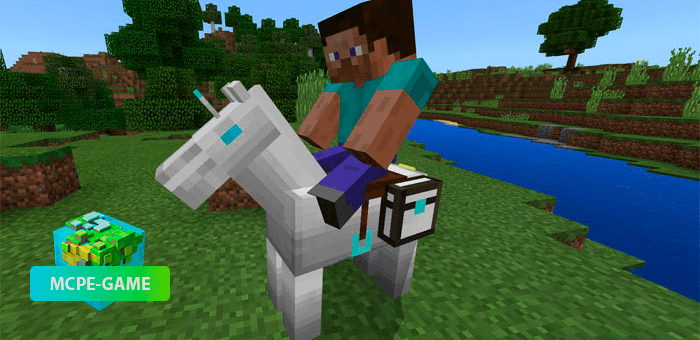 With the Robot Horse mod you can add to Minecraft PE a horse from the future, representing a robot! This mechanical horse can reach a very high speed and has an increased in height jump. The only problem is, its chips are not allowed to get water, but you can always repair your iron horse with a couple of metal ingots.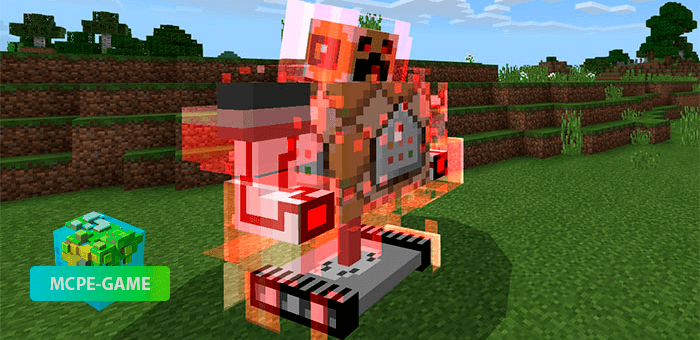 Commander Boss Machine Add-on will add a new boss to Minecraft Pocket Edition, which is a robot created from a command unit, tracks and launchers. The new boss has tremendous strength and a large power reserve, is able to teleport and summon additional robots and exploding pigs for his protection!