Minecraft Infinity Gauntlet Mods
Welcome to the Infinity Gauntlet Mods and Addons category of MCPE-GAME. Here you will find a great list of the most popular and recent Minecraft Infinity Gauntlet Add-ons update daily by ours.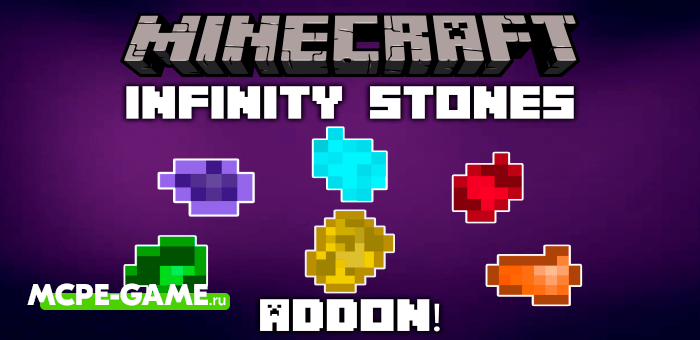 With the Infinity Stones Add-on, you'll be able to add infinity stones to the game that will be scattered all over the Minecraft PE world, and you're invited to go on an adventure and find each of them. Once you can put them together, you'll be able to create the Infinity Glove, empowering you with incredible power!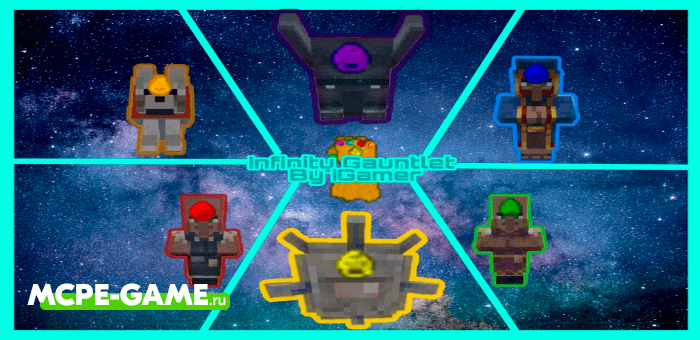 Infinity Gauntlet is a mod for the Infinity Gauntlet and Thanos Armor that will make you feel like a real superhero! Collect all the stones together, insert them into the gauntlet and get unlimited power and strength in Minecraft Bedrock Edition!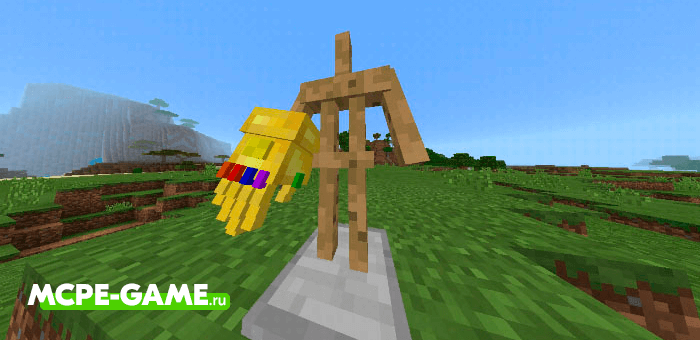 Get the Thanos Infinity Gauntlet with the Minecraft mod ThanosGauntlet! Gain the incredible power that can destroy the Dragon of the Edge at the snap of your fingers and other unique abilities!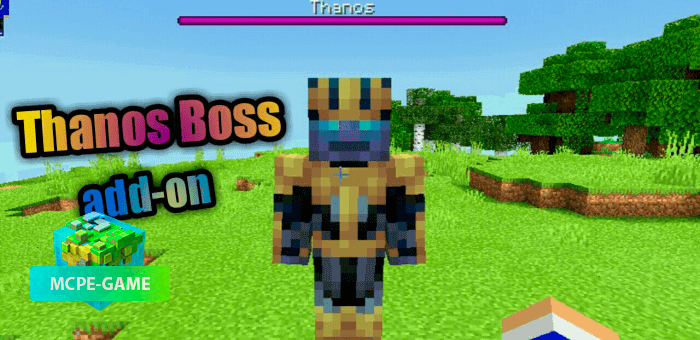 Save the world from destruction by the main villain among all superheroes and defeat Thanos! With this superhero mod you will add a new boss from the Avengers to the game and you will be able to fight him in Minecraft Pocket Edition.