Minecraft Bow Mods
Welcome to the Bow Mods and Addons category of MCPE-GAME. Here you will find a great list of the most popular and recent Minecraft Bow Add-ons update daily by ours.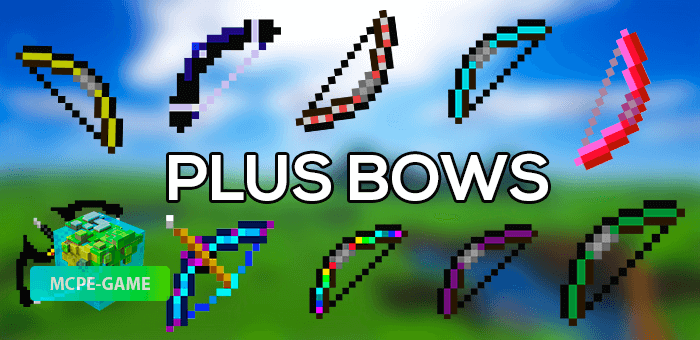 The Plus Bows Add-on adds 20 new bows with different characteristics and features to Minecraft PE. For example, you will be able to craft a bow that releases explosive arrows or a bow that will allow you to teleport to the place where the arrow falls. In addition, the mod adds powerful bows with high damage, with no additional features.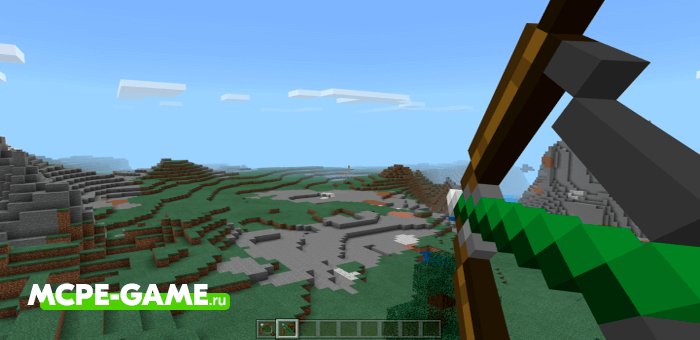 Simple Bow Indicators is a small bow add-on for Minecraft Bedrock Edition that adds a visual indication of the readiness of the shot to the game. Now you will always know when the bowstring or crossbow is stretched as much as possible to make a shot!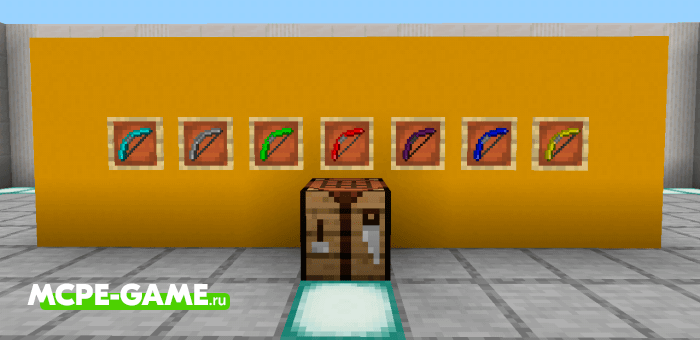 With the More Bows mod you will add 7 new weapons to the game at once, which can be created from available resources, similar to armor or swords! Use the diamond bow, to fight the bosses or the ender bow to teleport to the place where the arrow falls!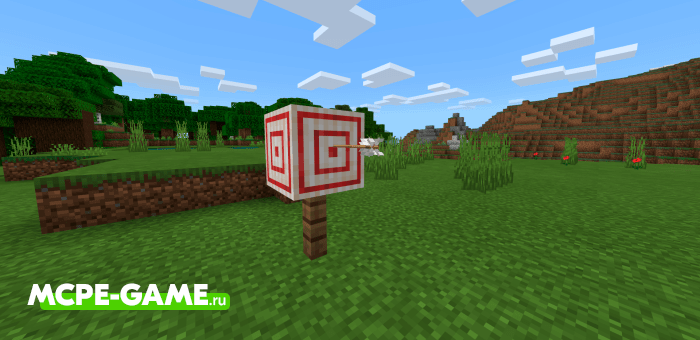 Agree that shooting a bow or crossbow in Minecraft on smartphones is quite difficult. But with ItsDandD's Bow mod you'll always hit the exact target! The mod removes the physics of the arrow flight, making hits exactly where you aim.