Minecraft Dragon Mods
Welcome to the Dragon Mods and Addons category of MCPE-GAME. Here you will find a great list of the most popular and recent Minecraft Dragon Add-ons update daily by ours.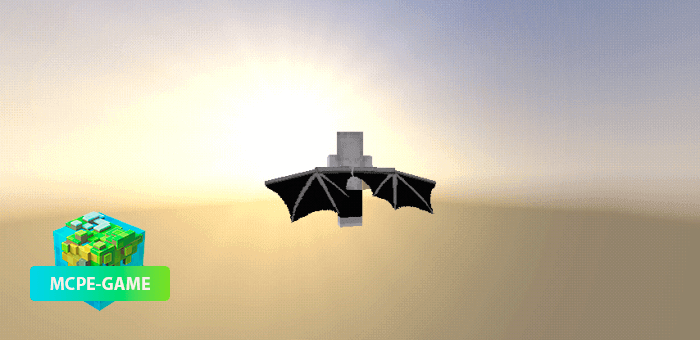 With this Add-on, you won't get a new dragon in the game, but you will gain its main power – the ability to fly infinitely! Dragon Wing mod adds a new item to Minecraft Bedrock Edition, dragon wings, which you can create and use to gain the ability to fly high above the ground!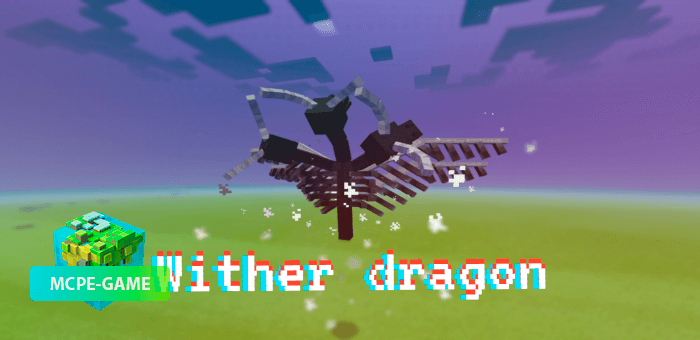 The Wither Dragon Addon will add a new dangerous boss to Minecraft PE, the Dragon Devourer, who died millions of years ago and has now risen with black magic! Gather a squad of real warriors, sharpen your blades, stock up on arrows, and go into battle with the dragon to destroy him once and for all!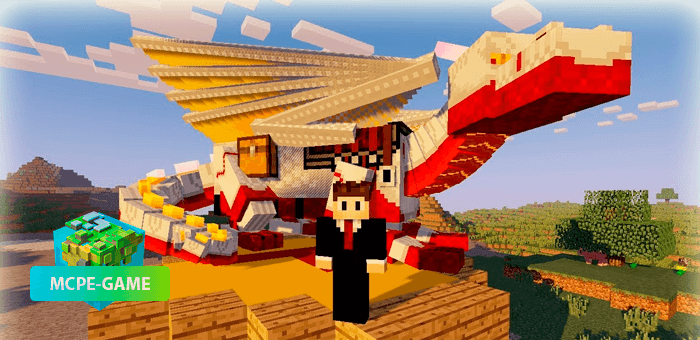 Dragon Mounts 2 is the largest dragon mod for Minecraft Bedrock Edition, and by the same token, one of the best! This mod will add 22 new dragons to the game, with unique characteristics, the ability to fly, tame and grow. Now, dragons will inhabit all game biomes, build their nests, and breed. And only you decide who to become – a dragon hunter or their leader in the battle against the Dragon King!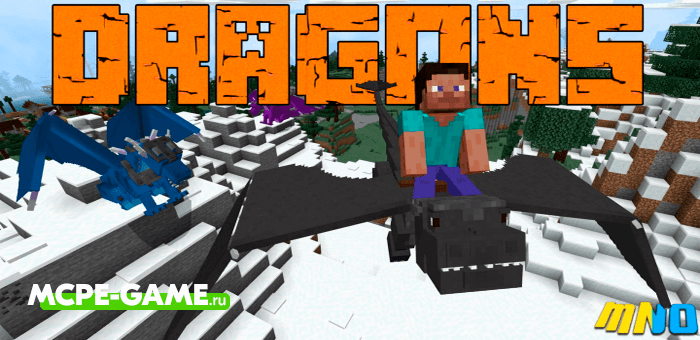 With this Dragon Addon for Minecraft Bedrock Edition (Pocket Edition), real dragons will appear in the world of the game, which will inhabit the snowy mountain peaks. You will get the opportunity to become the owner of your own dragon, take care of him, and even fly on his back!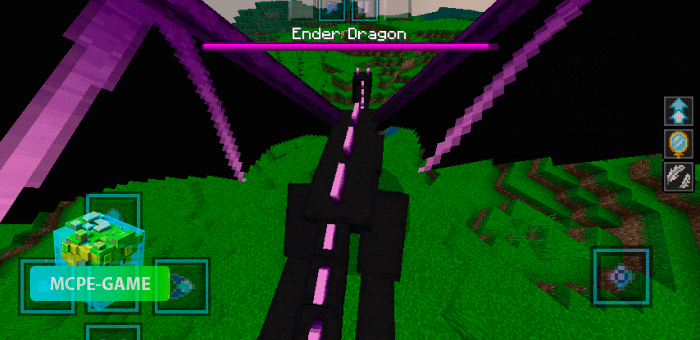 If you've defeated Minecraft's main boss, the Ender Dragon, then you deserve to get all his power! The Dragon Morph transformation mod will allow you to become the Dragon of the Edge and fly over the game world. Attack villages of civilians, or conversely, defend them from any enemies by transforming into dragon form!