Download Minecraft 1.16.210.53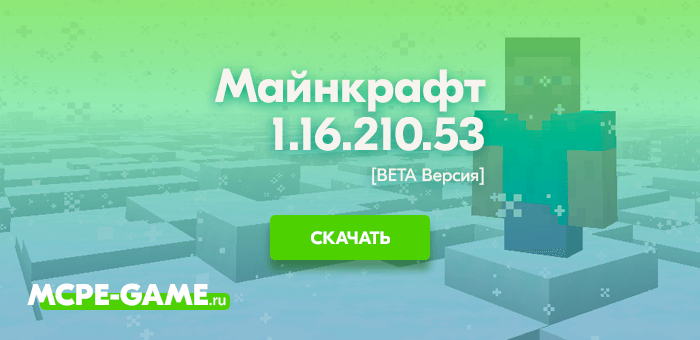 If the last beta was dedicated to Mountain Goats, then by downloading Minecraft 1.16.210.53 you can see that this time all the attention has gone to the Mellow Snow block.
What's changed in MCPE 1.16.210.53
As we already said, the current update of Minecraft 1.16.210.53 is entirely about Rough Snow, and more specifically its optimization, new features and bug fixes. You can try out the first innovations from the upcoming update Minecraft 1.17 Caves and Rocks by yourself if you enable the new mode in the game settings.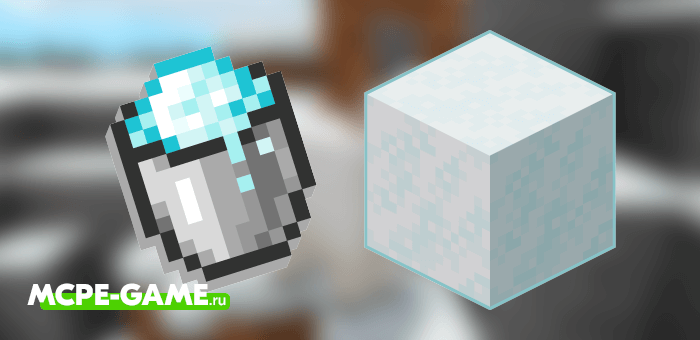 The changes are worth starting with the fact that Rough Snow is now officially added to the world generator and will be found in survival mode. In addition, the player caught in the new snow will slow down and frost will begin to appear on the screen. In addition, the following changes have been added:
Loose snow will extinguish players and mobs caught in it burning
Running and jumping in the snow is accompanied by new particles
Mellow snow is no longer a barrier to projectiles
Rabbits and flakes can move through the snow without falling in it
Added new sounds while walking through Mellow Snow
Added the ability to scoop snow into an empty bucket
Fixed a bug where the player kept taking damage when falling into snow drifts
Corrected errors
The updated version of Minecraft Bedrock 1.16.210.53 has also fixed other bugs, below you can find a list of the most significant fixes.
In-game optimization
Fixed sound playback bugs in the Netherworld
Fixed the disappearance of Shalker's chest after interacting with the Cauldron
Fixed a bug where the player would inadvertently fall out of the boat
Unlocked chests will no longer become invisible
Gameplay Changes
Color font returned for Enchanted Apples
All types of torches can no longer be set on Mellow Snow
The contents of the chests are now dependent on the game Sid
Warning! Before you install Minecraft PE 1.16.210.53 please make sure to back up your worlds!
| | |
| --- | --- |
| Game version | 1.16.210.53 |
| OPERATING SYSTEM | Android |
| Publisher | Microsoft |
| Developer | Mojang |
| The license | Free |
| Launch Date | 17.12.2020 |
| Xbox Live | Supported by |
Leave comment