Download Minecraft 1.16.210.51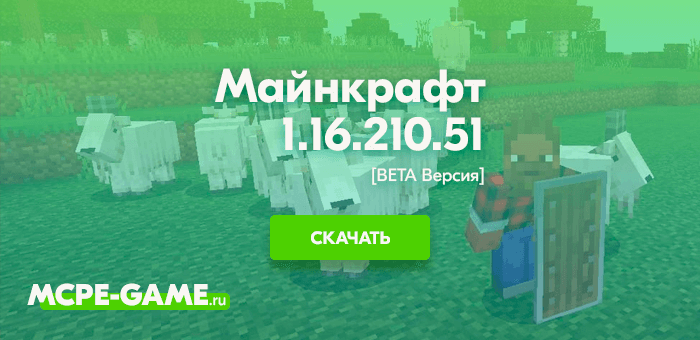 Work on the Caves and Cliffs update continues, as you can see by downloading the new version of Minecraft 1.16.210.51
What's new in MCPE 1.16.210.51
The Minecraft 1.16.210.51 update is largely dedicated to fixes related to Mountain Goats and Rough Snow, which have only recently appeared. If you want to see all the changes for yourself, don't forget to enable Caves and Cliffs mode in the Experimental menu.
Mild snow
There is a new animation when breaking new snow blocks
Mellow snow will no longer be transparent on the mountain peaks where the clouds pass
Mountain Goats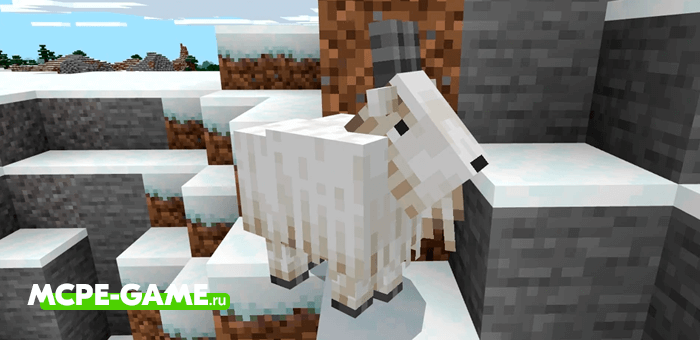 The new mob has received a lot of fixes, both small and quite important:
Goats can now climb half-blocks and will try to avoid Magma blocks
Changed the damage and repulsion power of the goats hits
Mob will not attack targets behind any obstacles
Tuned spawn creatures properly; goats will only spawn 1 calf
Tuned drop of horns – no more than 2 copies will be dropped
New mob model and related animations were updated
Corrected errors
In-game optimization
Fixed the crashing of the game after an attack of the Mountain Goats by Shalkers
Updated tooltips during game loading
Fixed display of fish under water
Gameplay Changes
Using bone dust underwater creates underwater plants only
Added new textures for the Mountain Goat Calling Eggs
Snowballs will no longer appear after applying water to snow blocks
Warning! Before you install Minecraft PE 1.16.210.51 please make sure to back up your worlds!
| | |
| --- | --- |
| Game version | 1.16.210.51 |
| OS | Android |
| Publisher | Microsoft |
| Developer | Mojang |
| The license | Free |
| Launch Date | 09.12.2020 |
| Xbox Live | Supported by |
Leave comment