Download Minecraft 1.16.200.56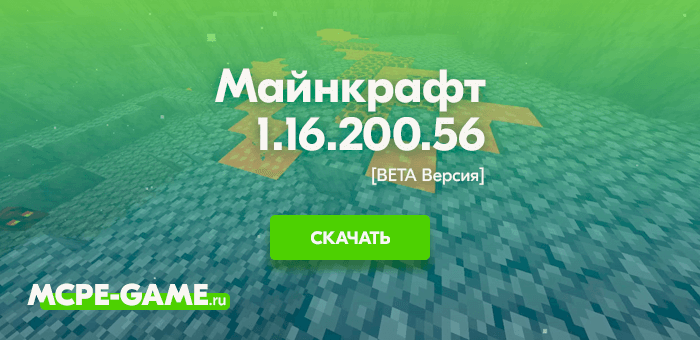 Download Minecraft 1.16.200.56, a new beta version of the Bedrock edition where developers are working on Java Parity.
What's new in MCPE 1.16.200.56
The Minecraft 1.16.200.56 update once again makes the Bedrock version of the game closer to its main Java edition. This time, the developers noticed that basalt blocks have differences between versions and brought them to the same standard.
Now, the Geist will not be able to destroy Basalt with its projectiles, and the process of block destruction with tools takes the same amount of time as in Minecraft Java Edition.
Fixed errors
In addition, Minecraft Bedrock 1.16.200.56 has been fixed 8 bugs, the most important below.
In-game optimization
Fixed a bug that caused players to lose their cloaks
Integrated automatic setting of the world drawing distance. Game will automatically detect the optimal value and set it as default
Optimized code, making the game faster to launch
Gameplay changes
If dragon egg is destroyed in an explosion, it will drop out as an item that can be picked up
Optimized the size of the game character while swimming
Warning! Before installing the update Minecraft PE 1.16.200.56 do not forget to make a backup copy of your worlds!
| | |
| --- | --- |
| Game version | 1.16.200.56 |
| OS | Android |
| Publisher | Microsoft |
| Developer | Mojang |
| The license | Free |
| Launch Date | 18.11.2020 |
| Xbox Live | Supported by |
Leave comment