Download Minecraft 1.16.200.52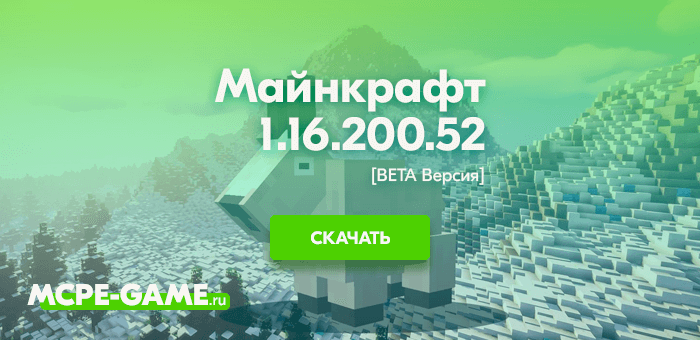 It looks like all the content from the Nether Update has been fully added to the game, which means it's time to get ready for the Caves & Cliffs update! Download Minecraft 1.16.200.52, the first beta version of the big Caves & Cliffs update.
What's new in MCPE 1.16.200.52
Minecraft 1.16.200.52 is the first step towards a future major Caves & Cliffs update scheduled for release in summer 2021! In this version, a new mob, Mountain Goat and Rough Snow, has been added to the game!
Warning! New features planned in the Minecraft Caves & Cliffs update must be enabled before creating the world, in the experimental features menu.
Mountain Goats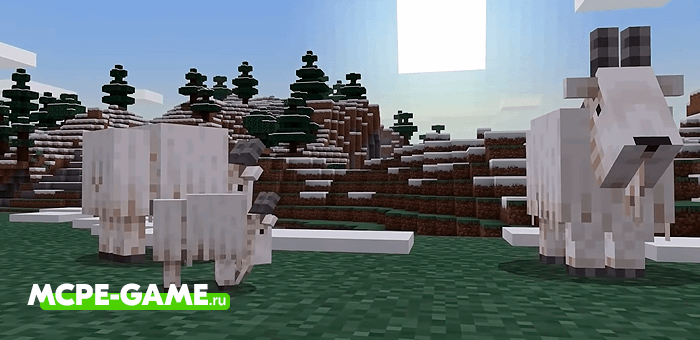 A new mob that will inhabit the mountains, to which its name corresponds. These creatures can climb to the very tops, take reduced damage when falling from great heights and can bash the player! The drop leaves the Horn as a drop.
Mild snow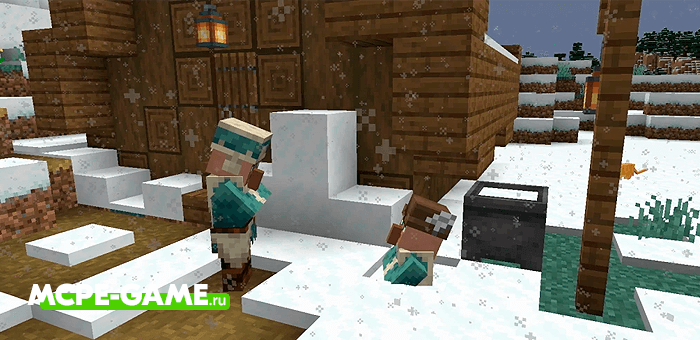 A new block that the player or mobs will gradually fall into if they step on it. At the same time, the loose snow can completely compensate for the damage of falling from a great height. Walking on the new snow without consequences, you can wear leather boots.
Fixed errors
The description of Minecraft Bedrock version 1.16.200.52 could be finished if not for the fixed bugs. According to the official list of changes, the developers have fixed 53 bugs, of which we have highlighted the most interesting
In-game optimization
Fixed problem with disappearance of items from chests
Compass will no longer disappear after binding to Magnetite
Fixed a bug that caused the game to crash when using portals
Fixed the generation and growth of cocoa beans
The invitation message to the game is now displayed normally
Gameplay Changes
Updated pants textures from Netherite
Bees will only fly out of the hive on the correct side
Updated textures of the Zombie Piglin
Optimized civilian behavior
Warning! Before you install Minecraft PE 1.16.200.52 please make sure to back up your worlds!
| | |
| --- | --- |
| Game version | 1.16.200.52 |
| OPERATING SYSTEM | Android |
| Publisher | Microsoft |
| Developer | Mojang |
| The license | Free |
| Launch Date | 28.10.2020 |
| Xbox Live | Supported by |
Leave comment