Download Minecraft 1.16.20.50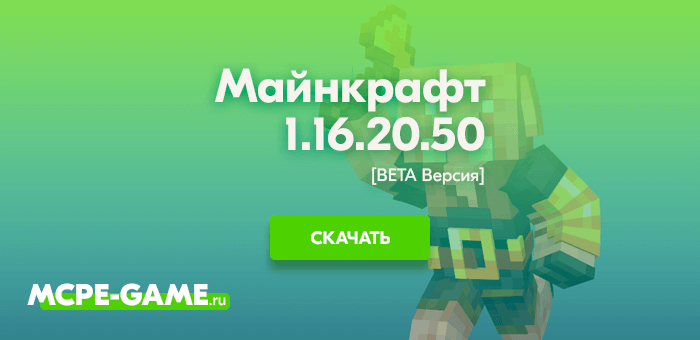 Download Minecraft 1.16.20.50, the first beta release since the official release of the massive Nether Update!
What's changed in MCPE 1.16.20.50
The big news of the Minecraft 1.16.20.50 update is that there is another new mob in the game. Yes, just 2 days after the release of the Nether Update, the developers decided to add a new creature – the Brutal Piglin!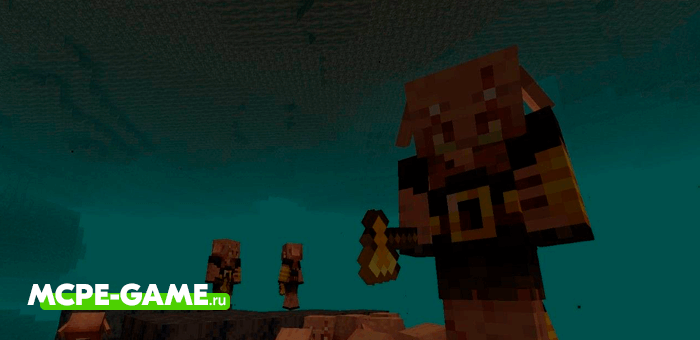 The Brutal Piglin is a true warrior that inhabits the Lower World and is armed with an axe. Unlike normal Piglins, he has increased health and will attack the player, even while wearing gold armor.
Fixed errors
Unlike previous betas, in Minecraft Bedrock 1.16.20.50 the developers from Mojang Studious have worked on the glory and eliminated 46 bugs at once. The most important changes are presented below.
In-game optimization
Fixed lighting bug of the Soul Fire
Radius of appearance of mobs was changed to 44 blocks
Added new sound effects for Zoglins
Optimized the behavior of monsters when playing on a peaceful difficulty
Items in the hands of mobs have normal size
Fixed a bug in the interaction between pistons and slime blocks
Gameplay Changes
Fixed a bug related to brick crafting
Netherite will not burn in lava, even after reloading the world
Fixed an issue with jumping on slime blocks
Fixed a bug that caused boats to bump into invisible blocks in the water
Warning! Before you install Minecraft PE 1.16.20.50 please remember to make a backup copy of your worlds!
| | |
| --- | --- |
| Game version | 1.16.20.50 |
| OS | Android |
| Publisher | Microsoft |
| Developer | Mojang |
| The license | Free |
| Launch Date | 25.06.2020 |
| Xbox Live | Supported by |
Leave comment