Download Minecraft 1.16.100.51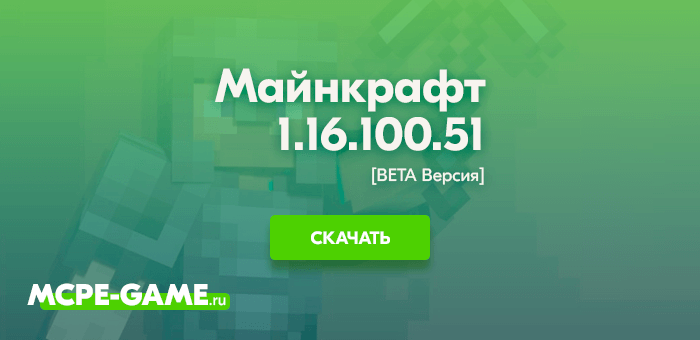 The first beta of August is already available! All players can download Minecraft 1.16.100.51 to their devices and explore the innovations!
What's new in MCPE 1.16.100.51
Minecraft 1.16.100.51 update is once again aimed at the equality of Bedrock and Java versions. Apparently, the developers are not able to do it evenly and they decided to release patches aimed at merging versions once every few months.
Nevertheless the work is going on and the progress is noticeable, which means that one day we will be able to see PC and mobile versions with the same content!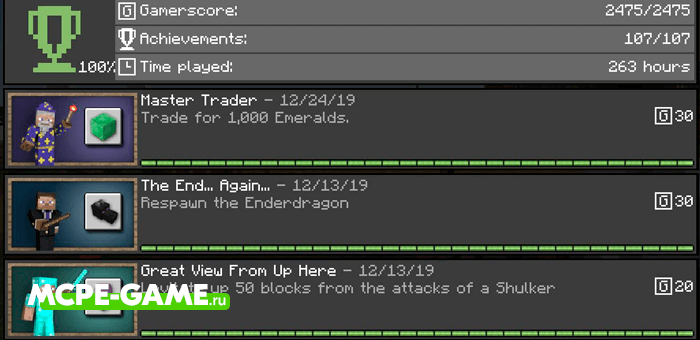 In addition, work continues on the updated achievements screen, which started in the last version. The menu of achievements becomes more convenient and informative.
Fixed errors
In addition to the above changes, 28 bugs and errors have been fixed in Minecraft Bedrock version 1.16.100.51. Many of them do not deserve a separate attention, and we have written out the most interesting ones below.
In-game optimization
Fixed bug with item deup when moving through portals
Fixed a bug that caused the background music to stop playing in the water
Added achievement synchronization between different devices on the same account
Gameplay changes
Fixed an issue with the compass not working properly on the boat
Fixed podzol block generation under spruces
Fixed bug with powering rails from redstone
Experience spheres will no longer sink in water
Red torch can no longer be used as a TNT detonator
Renamed boats and wagons no longer reset their name after destruction and reinstallation
Fixed the process of collecting fish in a bucket
Mobs
Phantom Spawn is no longer affected by lighting
Gastas will no longer be able to destroy Basalt blocks
Dolphins will die after exactly 2 minutes if landed
Ifrites can change battle modes again
Optimized how turtles and dolphins behave underwater
Warning! Before you install Minecraft PE 1.16.100.51 please make sure to back up your worlds!
| | |
| --- | --- |
| Game version | 1.16.100.51 |
| OS | Android |
| Publisher | Microsoft |
| Developer | Mojang |
| The license | Free |
| Launch Date | 12.08.2020 |
| Xbox Live | Supported by |
Leave comment