Download Minecraft 1.16.0.57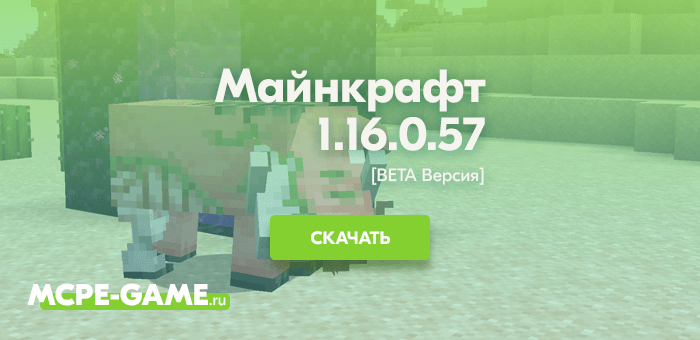 The infernal update continues! Hurry up and download Minecraft 1.16.0.57 to see for yourself all the new items and mobs!
What's changed in MCPE 1.16.0.57
Minecraft 1.16.0.57 update adds to the game almost all the features of the full version of Minecraft 1.16, which were available in the Java version of the game! Mojang has been working for a long time to arrive at version parity and today that moment has arrived!
Zoglins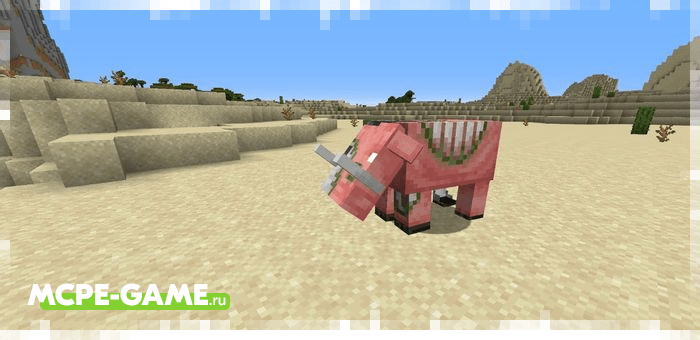 Have you met the Hoglins yet? If somehow, they pass through the portal and get into the normal world, they will turn into Zoglins – a sort of zombie version of boars.
Anchor revival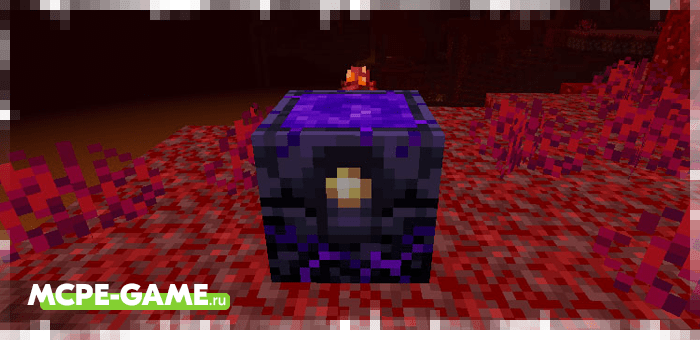 A new unit that can be used as a revival point, without the use of a bed. An indispensable thing for the lower world, where bed placement is simply not possible.
Bastion Ruins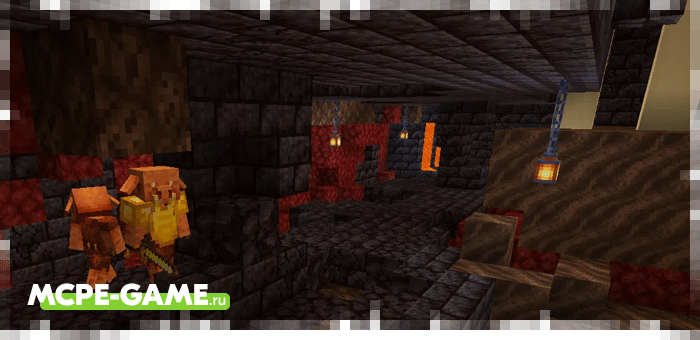 Bastions are ruined castles that are still guarded by their owners, the Piglins. Here you can find chests with useful and rare items. Remnants of Bastions are not generated in Basalt Deltas and Ash Cliffs.
Destroyed portals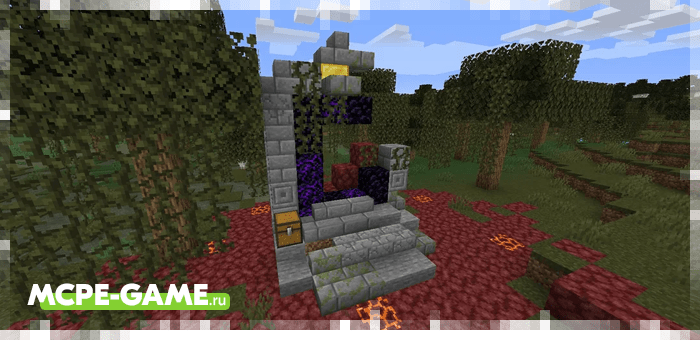 As you can understand from the name, these are portals that have been destroyed by time and can be found in the Upper and Lower Worlds. With a modicum of luck, a chest with useful loot can be discovered next to the construction.
And other new features
In addition to all of the above, in the fresh beta version of the game appeared Emotions! Only one emotion is available at the moment, but their addition to the game indicates that in the near future the list of animations will increase significantly.
Magnetite is a new block, on which the compass can be adjusted so that its arrow always shows the location of the reference point.
Fixed errors
It would seem that about what fixed bugs we can talk about when so much content was added to the game. However, Minecraft Bedrock 1.16.0.57 has more than 50 bug fixes.
In-game optimization
Updated appearance of the server selection menu
Added a system for banning and kaki players
Fixed loss of experience after game restart
Overall game optimization and stability of the game client was improved
Gameplay changes
New sounds added to all biomes of the underworld, as well as for the caves and underwater dungeons
Overgrowth can be mined with a hoe
Trade with the inhabitants of the world has been brought closer to the Java version of the game
Compass changes name if linked to Magnetite
Changed sounds of honey blocks
Mobs
Friendly mobs will panic at any hits
Creepers again deal damage by exploding in boats
Warning! Before you install Minecraft PE 1.16.0.57 please make sure to back up your worlds!
| | |
| --- | --- |
| Game version | 1.16.0.57 |
| OS | Android |
| Publisher | Microsoft |
| Developer | Mojang |
| The license | Free |
| Launch Date | 16.04.2020 |
| Xbox Live | Supported by |
Leave comment