Download Minecraft 1.15.0.51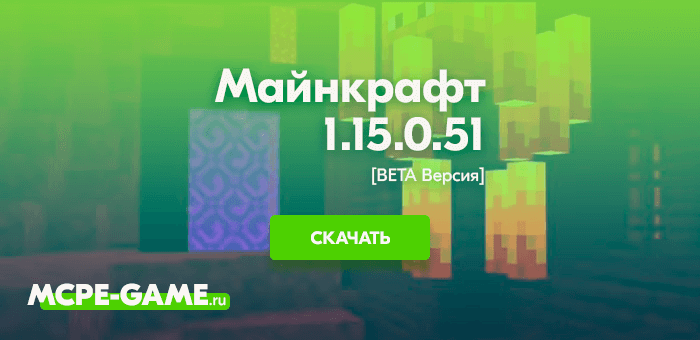 Download Minecraft 1.15.0.51 to be among the first to see the planned innovations of Nether Update!
What's new in MCPE 1.15.0.51
Minecraft 1.15.0.51 update is primarily aimed at the fastest possible unification of Java and Bedrock versions of the game. The developers are adding to the mobile version of the game more and more functions, blocks and items that are already present in the PC version.
In addition, the game is gradually being prepared for the release of the announced Nether Update – the largest update to the lower world in Minecraft.
Fixed errors
As already mentioned, in Minecraft Bedrock 1.15.0.51 the main focus was made on the equality of Bedrock and Java versions of the game to make them as identical as possible.
In-game optimization
Optimized game client
Fixed an issue that caused the game to crash on beehive fires
Fixed an issue with disappearing costumes in the character editor
Using bone meal does not crash the game anymore
Gameplay Changes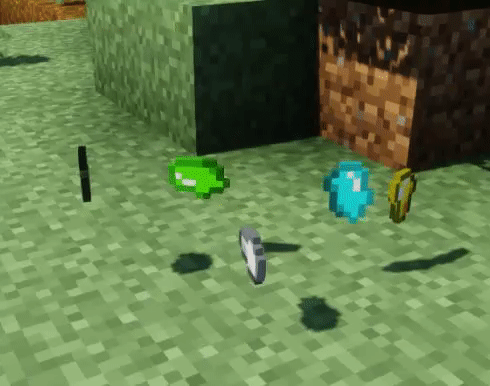 Added 3D models for any blocks and objects on the ground
Running with a fishing rod no longer slows down the game character
Sand blocks are no longer destroyed by falling
Enchanted items, blocks and Elitra now glow
Boat destroys on impact with cactus
Iron Grate and Explosion of the Edge's Eye are now identical to the Java version
The hero will no longer appear with a block on his head after sleeping
The player character will take damage from underwater explosions
Mobs
Bubblefish will increase in size when approaching the player
Mobs can no longer appear on blocks of glass
Increased the frequency of wolves and iron golems
Fixed a bug where civilians were breaking doors
Drowned men without a trident in their hands can no longer drop it
Warning! Before you install Minecraft PE 1.15.0.51 please make sure to back up your worlds!
| | |
| --- | --- |
| Game version | 1.15.0.51 |
| OS | Android |
| Publisher | Microsoft |
| Developer | Mojang |
| The license | Free |
| Launch Date | 16.02.2020 |
| Xbox Live | Supported by |
Leave comment