Download Minecraft 1.14.0.1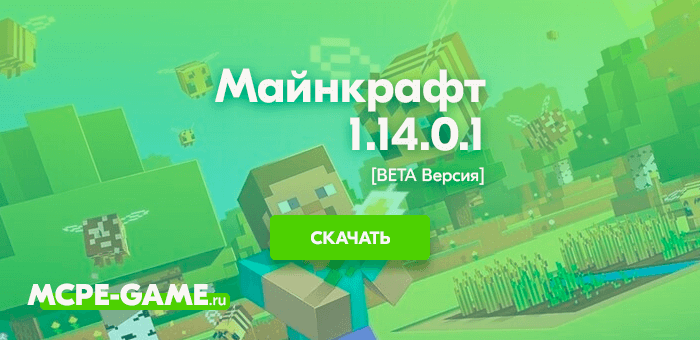 Download the first test version of Minecraft 1.14.0.1 in which were added bees, hives, blocks of honeycombs and other innovations!
Major changes in the game
Minecraft 1.14.0.1 update can safely be called "Honey", because it is entirely devoted to bees and everything associated with them. The game features kind and aggressive bees, beehives, honey block, honey flask, and honey block! Hurry up and grab your Android smartphone or tablet and install update 1.14.0.1
Bees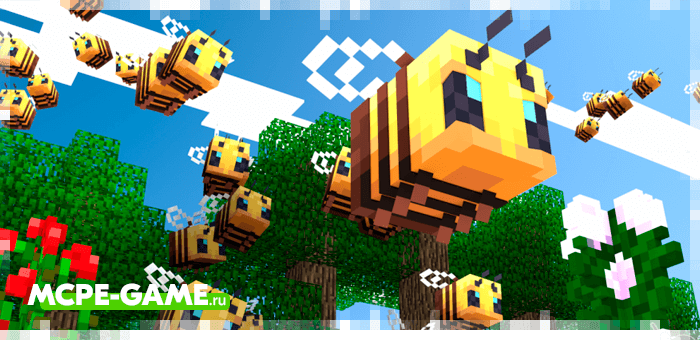 Bees – A new flying mob, initially neutral towards the player, but can attack back. If a bee stings the player, it loses its sting and then dies after 50-60 seconds.
Bees collect pollen from nearby flowers, which can be used to breed them, live in hives and nests, and sleep at night.
Hives and nests
The player can craft bee hives, this requires 6 boards and 3 units of bee honeycombs.
Nests appear in the game world automatically, they can be obtained by applying "Silk Touch" and no other way.
And other honey items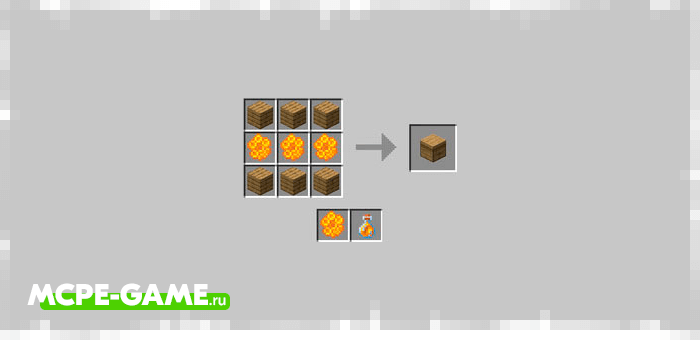 By applying scissors to a honey-filled hive, a player can collect up to 3 units of honeycomb. Using an empty flask, a jar of honey can be collected.
By connecting 4 bee honeycomb units on the workbench, a new honeycomb unit can be created. And 4 units of bottles filled with honey are used to create a new honey block.
The honeycomb block is purely decorative
Honey block – slows down movement, reduces the jump height, and reduces damage from falling by 80%
Bug fix
In-Game Optimization
Optimized game for better stability on low-end devices
Fixed bugs that cause the game to crash
Resolved an issue that occurs when you switch the language
Gameplay Changes
Fixed the cloaks selection menu and their display on the game character
Fixed an issue with the armor rack
Spawn zombies and skeletons in caves works correctly again
Problem with crossbow firing fixed
Warning! Before you upgrade Minecraft PE 1.14.0.1 please make sure to back up your worlds!
| | |
| --- | --- |
| Minecraft PE version | 1.14.0.1 |
| OS | Android |
| Publisher | Microsoft |
| Developer | Mojang |
| The license | Free |
| Date of issue | 09.10.2019 |
| Xbox Live | Supported by |
Leave comment