Download Minecraft 1.13.0.2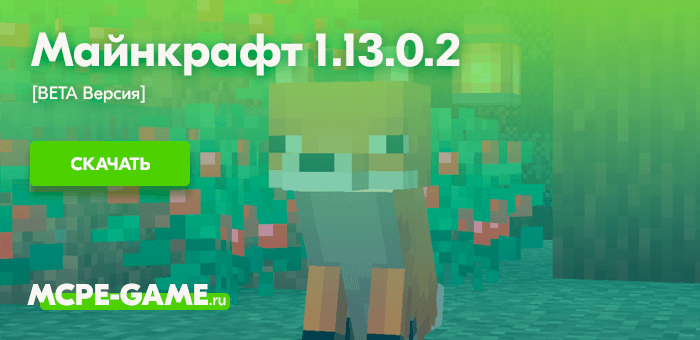 Download the beta version of Minecraft 1.13.0.2 for Android smartphones and try out all the innovations of the update yourself!
Major changes in the game
Minecraft 1.13.0.2 update is dedicated to improving the optimization of the game and fixing the bugs found. Recall that in version 1.13.0 foxes, structural blocks, clouds and various features for mod creators have been added.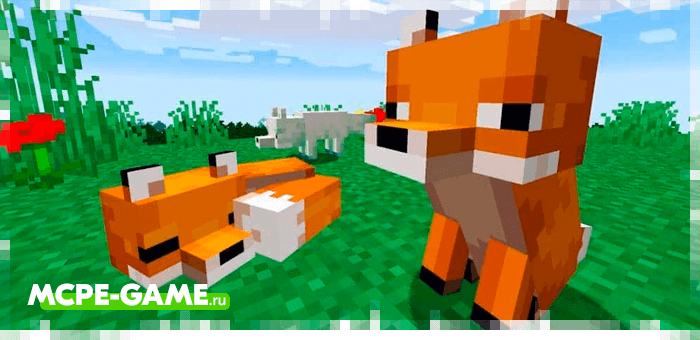 Bug fix
In the new version Minecraft Bedrock 1.13.0.2, Mojang team has fixed 51 bugs. The list of the most significant fixes is presented below:
In-game optimization
Fixed bugs that caused the game to crash on iOS devices
Improved overall game performance
Fixed an error that occurs when connecting to a server
Fixed memory leak when using Elitra on top world
Foxes
Foxes no longer run away from the player if they sneak around
Fixed a bug with orange (taiga) foxes breeding incorrectly
Foxes won't be able to drown while hunting for fish in ponds
Foxes from the Bedrock version of the game now have the same speed as in the Java version
Gameplay changes
Parrots no longer land on the shoulder incorrectly
Music players no longer play music after they are destroyed
Fixed camera positioning while the player is in bed
Fixed a bug with buttons not displaying correctly in the main menu
Crafting
Fixed the recipe for bed crafting
Dynamite can be crafted from any type of sand
Warning! Make a backup of your worlds before you install Minecraft PE 1.13.0.2!
| | |
| --- | --- |
| The game version | 1.13.0.2 |
| OS | Android |
| Publisher | Microsoft |
| Developer | Mojang |
| The license | Free |
| Date of issue | 10.07.2019 |
| Xbox Live | Supported by |
Leave comment