Minecraft Subway Pack Add-on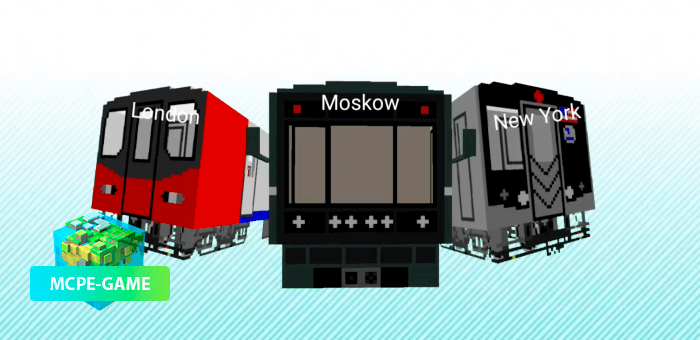 Build your own subway or add a fully functioning subway to your modern city map with the Subway Pack Add-on!
This mod adds three types of subway trains from different cities of our planet – Moscow, New York City and London – to Minecraft PE. Each of the subway train cars is close to their original models from real life.
With the subway mod in Minecraft PE you will be able to build your own subway, create different stations and move through the subway in a real car!
Updated at
13.09.2021
Game versions
1.16
Genre
Mods, Vehicle
Platform
Android, iOS, Windows
Files
Subway [Behavior]
691.35KB
Subway [Resource]
28.59KB
Leave comment